Relativity by Antonia Hayes – Book Review
Relativity by Antonia Hayes – Book Review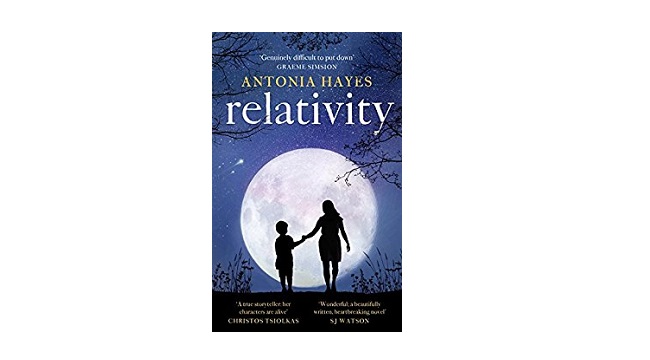 Relativity
Author – Antonia Hayes
Publisher – Corsair
Pages – 368
Release Date – 19th January 2017
ISBN-13 – 978-1472151704
Format – ebook, paperback, hardcover, audio
Reviewer – Stacey
I received a free copy of this book
Post Contains Affiliate Links

Ethan is an exceptionally gifted young boy, obsessed with physics and astronomy.
His single mother Claire is fiercely protective of her brilliant, vulnerable son. But she can't shield him forever from learning the truth about what happened to him when he was a baby; why Mark had to leave them all those years ago.
Now age twelve, Ethan is increasingly curious about his past, especially his father's absence in his life. When he intercepts a letter to Claire from Mark, he opens a lifetime of feelings that, like gravity, will pull the three together again.
Relativity is a tender and triumphant story about unbreakable bonds, irreversible acts, and testing the limits of love and forgiveness.

Twelve year-old Ethan lives with his single mum Claire, in Sydney, Australia. He doesn't know much about his father, except that his mum won't talk about him.
Ethan is different than the other children, but he doesn't understand why, until a stressful situation causes him to have a seizure. Whilst at the hospital the doctors seem to know him, and talk about him receiving a brain injury when he was a baby. Now it's time for Claire to reveal the secret she has been holding back from her son, about his father, and the events that happened many years ago, when he was just a few months old.
Ethan believes that his brain injury is the reason that he's not only exceptionally clever when it comes to physics, but the reason he can see physics too. But believing in his abilities may just nearly cause him serious injury.
Sometimes a book comes along that hits you straight in the heart and grabs your full attention. You make sure that you read every single word so that you don't miss a second of it. Relativity, for me, was one of those books.
It holds your attention from the first page and sucks you into the three dimensional lives of Ethan, Claire and Mark (his father). The characters have all been so cleverly created, and are utterly convincing. They have that believability factor to them, making you want to get to know and understand them better.
The plot of the book is about an exceptionally serious issue, Shaken Baby Syndrome, yet it has been written with such delicacy, that you never feel overwhelmed by the core subject.
There are so many scenes that catch your breath. The inner turmoil that Claire has towards her ex-husband, and how she hates him, but loves him at the same time is intriguing. You would expect someone who has gone through what she has, to have just pure hatred towards her ex. Perhaps time really is a healer!
The story will teach you valuable lessons about life, love, and how we can't change the past. Instead, we must learn to move on from it, and make the best out of the situation as we can.
The book does have a lot of information, some of it very technical, relating to physics. I'll openly admit that when I was at school, I hated physics! I was that girl, sat at the back of the classroom, facing the wrong way, not paying a blind-bit of notice, so some of the information throughout was a bit like wading through thick mud for me.
Luckily, I have a husband who is quite the expert when it comes to physics, so he got to show off his knowledge to me, more than once. I had him explaining how white holes work (I'd heard of black holes), or what was meant by quantum mechanics. Oh and I had certainly never heard of Schrödinger's cat, until now. I think I learnt more about physics via this book, than I did in all the years I spent learning it at school!
Relativity, is a powerful, engaging read. It is thought-provoking and utterly impressive. Debut novels don't get much better than this one!
Book Reviewed by Stacey
Purchase Links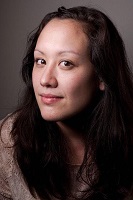 Antonia Hayes, who grew up in Sydney and spent her twenties in Paris, lives in San Francisco with her husband and son. Relativity is her first novel.
Author Links