Isolation Junction by Jennifer Gilmour – Book Review
Isolation Junction by Jennifer Gilmour – Book Review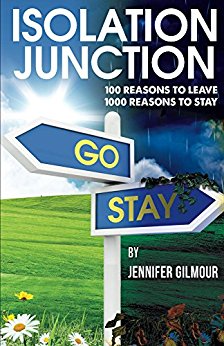 Isolation Junction


Breaking free from the isolation of emotional abuse
Author – Jennifer Gilmour
Publisher – CreateSpace
Pages – 134
Release Date – 22nd September 2016
ISBN-13 – 978-1535487566
Format – ebook, paperback
Reviewer – Francesca
I received a free copy of this book
Post Contains Affiliate Links

Rose is the mother of two young children, and finds herself living a robotic life with an abusive and controlling husband.
While she struggles to maintain a calm front for the sake of her children, inside Rose is dying and trapped in 'Isolation Junction'. She runs an online business from home, because Darren won't let her work outside the house. Through this, she meets other mums and finds courage to attend networking events, while Darren is at work, to promote her business. It's at one of these events that Rose meets Tim, a sympathetic, dark-haired stranger who unwittingly becomes an important part of her survival.
After years of emotional abuse, of doubting her future and losing all self-confidence, Rose takes a stand. Finding herself distraught, alone and helpless, Rose wonders how she'll ever escape with her sanity and her children.
With 100 reasons to leave and 1,000 reasons she can't, will she be able to do it? Will Tim help her? Will Rose find peace and the happiness she deserves? Can Rose break free from this spiralling life she so desperately wants to change?

When Rose met Darren her parents warned her that he didn't seem like her type. But who listens to their parents? Years later, we find her rocking in the street as rain lashes down and a sky devoid of light presses down below her, unable to carry on with the façade any longer. Her husband Darren subjects her to emotional and physical abuse, which does not abate when they have children.
Shifting between the present and past, we see both how things were and how they can be. Feeling trapped in this marriage of violence, doubting her future and losing all hope, she meets a tall, dark and handsome man called Tim, after setting up an online business (to minimise the beatings that leaving the house provokes) and meeting him at a networking event. He proves to be a saviour, and through their relationship and his support she is able to slowly work her way out of the pit of despair and back to not only a look of a life, but a happy one.
Recently a literary consultant sent me some feedback on a couple of short stories. 'There is a huge difference between writing down what you feel, as a kind of therapy, and disciplining and shaping those emotions into a story that communicates with readers.' Whilst Gilmour's tale will touch people in terms of its theme, and cite sympathy, it never really connects at a viscerally powerful level that the best fiction does. Rose is a victim of course, but the reader's relationship with her is more one of voyeurism than heart wrenching feelings.
It's not a literary great. But that's not the point. It raises awareness: it's tough to read about how despite bruises, police cars, broken bones and anxiety individuals will remain with their partner, be it due to fear, loyalty, a sense of safety or simply nowhere else to go. It's empowering: funded on Kickstarter and published in October 2016 for Domestic Violence Awareness Month.
Gilmour has merged her own story with that of others, tracking the despair of a young woman through her gathering of strength and rebuilding of her life. It highlights the unseen: who knows what happens behind closed doors? It offers hope: things can be better if you can stand up and speak out. Take that first step, and move on from isolation junction.
Book Reviewed by Francesca
Purchase Links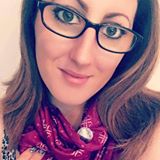 Born in the North East, I am a young, married mum with three children. I am an entrepreneur, running a family business from my home-base and I have a large readership of other young mums in business for my blog posts.
From an early age I have had a passion for writing and have been gathering ideas and plot lines from my teenage years. A passionate advocate for women in abusive relationships, I have amalgamated and fictionalised other survivors experiences alongside my own to write my first novel detailing the journey of a young woman from the despair of an emotionally abusive and unhappy marriage to develop the confidence to challenge and change her life and to love again.
I hope that in reading my book, I will raise awareness of this often hidden and unseen behaviour and empower women in abusive relationships to seek help for themselves and find the confidence to change their lives.
Author Links