Letters to Eloise by Emily Williams – Book Review
Letters to Eloise by Emily Williams – Book Review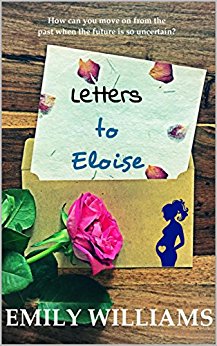 Letters to Eloise
Author – Emily Williams
Publisher – Lutino Publications
Pages – 400
Release Date – 14th February 2017
ISBN-13 – 978-0995742109
Format – ebook, paperback
Reviewer – Julie
I received a free copy of this book
Post Contains Affiliate Links

When post-graduate student Flora falls unexpectedly pregnant during her final year studies she hits a huge predicament; continue a recent affair with her handsome but mysterious lecturer who dazzles her with love letters taken from the ancient tale of 'Abelard and Heloise', or chase after the past with her estranged first love? But will either man be there to support her during the turmoil ahead?
Review
'Letters to Eloise' is a 400 page novel by British author, Emily Williams. We follow the life of Flora who has various foils, both male and female, helping her along the way, in particular Brooke who is a constant and steadying presence. The tale is written in the first person and neatly broken up into three relatively even sections, corresponding with the trimesters of gestation.
I very much like the cover design which is eye-catching and perfectly captures the mood of the story.
The beginning is intriguing and provides a little foreshadowing but it's extremely subtle. The author's writing style is fluent and the story flows gently. She paints some colourful pictures as a backdrop for her scenes, and we often dip into the past for some backstory to fill in the gaps. If you like a tale detailing life's minutiae, this book won't disappoint.
There is a quiet understated-humour running throughout, particularly with the short single page segments, all of which make a strong statement. Anyone who has ever conceived cannot fail to identify with some of Flora's emotional and hormonal experiences.
For me, it brought to mind an amalgam of a couple of stories I read many years ago however that will not be the case for most readers. So, if you want to share Flora's journey of discovery, from conception through pregnancy to birth, then you'll fully engage with this tale, encompassing hope, anticipation, pain, joy and poignancy.
This is undoubtedly a love story; exploring relationship dynamics and the tender bond between a mother and her unborn child and as such, will offend no-one. I admire the skill that went into producing a full length novel reliant on a narrowly-focused scenario and believe its target audience will be delighted with it. Objectively, I can very much appreciate its merits and award 'Letters to Eloise' four stars.
Book reviewed by Julie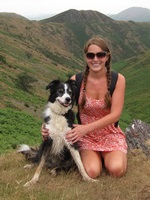 Emily Williams lives by the seaside in West Sussex with her family and a large menagerie of small pets. After graduating from Sussex University with a BA in Psychology, Emily trained as a primary school teacher and teaches in a local school.
Letters to Eloise is her debut novel and has topped the bestseller chart. Her second novel, a psychological thriller, will be released later this year.
Author Links