No Rest for the Wicked by Dane Cobain – Book Review
No Rest for the Wicked by Dane Cobain – Book Review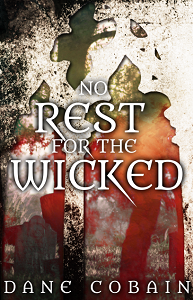 No Rest for the Wicked
Author – Dane Cobain
Publisher – Dragon Moon Press
Pages – 130
Release Date – 1st June 2016
Format – ebook, paperback
Reviewer – Kerstin
I received a free copy of this book
Post Contains Affiliate Links

When the Angels attack, there's NO REST FOR THE WICKED.
Father Montgomery, an elderly priest with a secret past, begins to investigate after his parishioners come under attack, and with the help of Jones, a young businessman with an estranged child, Montgomery begins to track down the origin of the Angels.
The Angels are naked and androgynous. They speak in a dreadful harmony with no clear leader. These aren't biblical cherubs tasked with the protection of the righteous – these are deadly creatures of light that have the power to completely eradicate.
When Jones himself is attacked, Father Montgomery knows he has to act fast. He speaks to the Angels and organises a final showdown where he's asked to make the ultimate sacrifice.

This book is about Angels. But don't jump to the wrong conclusion! Angels don't have to be good-natured, do they?
Dane Cobain is telling us a story about mysterious disappearances all over the world and rumours that Angels are responsible for them by picking out the sinners. Media and Newspapers are spreading the word about the disappearances and murders and panic is about to rise among the world population.
Is it a coincidence that just at the same time CERN, the European Organisation of Nuclear Research – who searches for the "God" particle – happens to test its new Large Hadron Collider which was designed to offer insights into the creation of the universe? Does the LHC even lead to the destruction of mankind?
Honestly, this is my first book review and I am so relieved! I am a lucky girl to have had the chance to write my first review about such a gripping story. It took me only one day to finish it and I really enjoyed reading it.
The story is told from different angles, there is no specific protagonist or point of view, but this works in favour of an easy read as same as short chapters and the fluent writing style.
The main character is Father Montgomery, a priest in Scotland, who has to cope with secrets of his own. He is an old man and as lots of old priests he is wise and a decent fellow. Montgomery is a good friend of Robert Jones who is struggling with his existence in this world, and who relies on the helpful advice's of Father Montgomery.
I prefer short chapters, but at some point the story would have given more material to go deeper and I had the feeling the main character, Father Montgomery, had more to tell and was somehow left out.
However, the plot has interesting aspects, it is a gripping read and perfect for people who appreciate an apocalyptic thriller with sympathetic characters. The book is not that big, so I think it would be a perfect entertainment on vacation at the beach.
No Rest for the Wicked by Dane Cobain gives you the pleasant feeling a good story leaves behind, and I am curious now to read more of this author.
Book reviewed by Kerstin
Purchase Links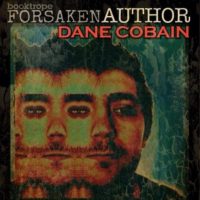 Dane Cobain is a writer, poet and musician from a place you've probably never heard of, somewhere in England. When he's not writing books, he's reading and reviewing them on his book blog – Social Bookshelves – or working at his day job in social media marketing.
Author Links
www.danecobain.com
@danecobain
Instagram
Facebook
Pinterest
YouTube