Spirit Raiders by Savio Dawson – Book Review
Spirit Raiders by Savio Dawson – Book Review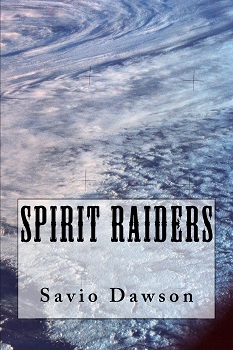 Spirit Raiders
Author – Savio Dawson
Publisher – CreateSpace
Pages – 316
Release Date – 3rd June 2015
Format – ebook, paperback
Reviewer – Julie
I received a free copy of this book
Post Contains Affiliate Links

"A chance discovery leads to unearthing a plot against humankind; a plot to steal the very fabric of human creation."
Mark is in the middle of a spate of abductions by two different sets of extra-terrestrials. Around the same time the U.S military unwittingly discovers few alien vessels in Earth's atmosphere while testing a new technology called GAM.
The knowledge of the alien vessels around the periphery of Earth drives a team comprising of Mark, an agency called XTRA-T and the security agencies to unearth the intentions of those aliens. In the pursuit of truth some bone chilling revelation of Earth's history comes to the fore.
Unexplained events like Tunguska Explosion and many others are answered but nothing compares to the one that is in store for Earth. Mark and team have to find a way out and in many ways invoke the assistance of unexplained powers to redeem them at the time of need.

'Spirit Raiders' is a sci-fi novel set in USA by Indian author Savio Dawson. It's written in the third person and seen through the eyes of several characters.
The title is inspired, as readers will discover. The cover design looked a little generic with no clue as to genre or content but it's eye-catching in its simplicity.
We encounter a variety of alien species and inevitably perhaps, the story has a feel of 'Star Trek' with references to Federation Space, cloaking devices, warp speed and even Mr Spock, along with a smattering of the original 'Independence Day' with the chapters counting down from Ten to Zero.
The action switches from past to present and to different locations which should have created a fast moving adventure but the pace tended to fluctuate with lots of detail and large chunks of dialogue; this might work on screen but in written form, resulted in a loss of momentum. However the finale will not disappoint with a strong action-packed climax.
There were segments where the structure was quite tight, particularly in the middle and towards the end of the book. An entertaining dynamic developed between the main protagonist and one of his foils which gave an extra dimension to the tale and added to character depth.
The overriding themes were survival and altruism. There were some intriguing concepts, ideas and twists which really captured my imagination. The author has used a small amount of humour and irony however to lift the story to a higher level, he could have utilised additional literary devices to engage his audience so that interest was maintained throughout.
If you are a fan of sci-fi, I recommend you give this book a try but you will need to persevere. With a thorough edit before publication to reduce the length and sharpen the plot, it could have been excellent and a definite four or five star contender. In its current form I feel the story intermittently sags, however the basic idea was innovative and the author has clearly done his homework.
I was inclining towards three stars but the strength of the ending caused me to re-evaluate my original grading and I award 'Spirit Raiders' a slightly more generous three-and-a-half stars, as I believe the author is one to watch for the future.
Book Reviewed by Julie
Purchase Links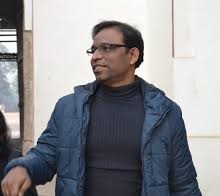 Savio is a resident of Mumbai, India, who grew up on everything sci-fi. Science Fiction has its own charm of unravelling mysteries, boldly going where no man has gone before [yeah I know it is from Star-trek :)] and to seek and find explanations for the unexplained. This is more or less what excites a true sci-fi enthusiast.
Savio is one of the enthusiasts too and he is presenting his own version here. Mystery surrounds us in many ways and it is mammoth in proportion to what we know. No one knows what lies beneath the ocean; no one knows what lies beyond our solar system; no one knows how vast the universe is; no one knows if any other extra-terrestrial form exists, but still the pursuit of knowing the unknown will continue unabated and will continue to excite us. This excitement is what Savio attempts to bring out in his books.
Savio is blessed with a supportive family and has a day job in India. Writing is his passion and he also writes for many blogging sites. When not writing and not working, which, of course, happens a lot of time, Savio likes to while-away and watch sci-fi movies.
Author Links