The Wrong Kind of Clouds by Amanda Fleet – Book Review
The Wrong Kind of Clouds by Amanda Fleet – Book Review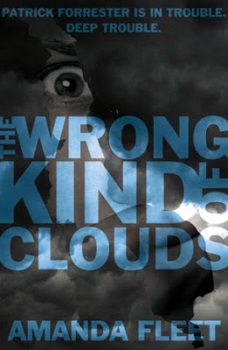 The Wrong Kind of Clouds
Author – Amanda Fleet
Publisher – Matador
Pages – 288
Release Date – 26th May 2016
Reviewer – Stacey
I received a free copy of this book

"Crippled, he watched his attacker glance around briskly; then he was heaved on to his shoulder like a sack of coal."
In Amanda Fleet's debut thriller, The Wrong Kind of Clouds, Patrick Forrester is in trouble. Deep trouble. Someone wants him dead. In fact, lots of people want him dead, but one of them has taken him hostage. As he's being bundled away, he manages to call his ex-lover, Summer Morris, and begs her for help…
Summer Morris, an award-winning photographer with synaesthesia, hasn't spoken to Patrick for months. With good reason. In fact, she would have been happy never to hear from him again. But, he begged her for help, so she's trying to help. Along with an off-duty police officer, Detective Sergeant LB Stewart, she gets swept into Patrick's world of lies and deceit, in a desperate race against time to find him alive.
Trying to unpick the knot of Patrick's life takes them from an affair that could help bring down a government, to the dust and heat of Malawi, and a whole heap of trouble in between. If only they knew who wanted him dead, they might find him alive. The trouble is, almost everyone wants Patrick dead.

Journalist Patrick Forrester isn't the most well-loved man. From numerous affairs, including a politician, borrowing money from loan sharks, a pregnant ex-girlfriend who he wants nothing to do with, and her depressed brother who is in a rage about Patrick's behaviour towards his sister. Then there is the little matter of him investigating a possible child trafficking ring in Africa. The hit list is long.
When he takes a beating outside of his flat, he inadvertently calls one of his ex-girlfriends Summer, instead of the police. Summer can only listen helplessly as Patrick is beaten and then the phone cuts dead as he is dragged into a waiting van and taken hostage.
But with a long list of suspects, can the hostage-taker be found before Patrick is killed?
The Wrong Kind of Clouds is a suspenseful thriller, with a great cast of characters. Patrick may not be the nicest of men, but he does have a heart, especially where the children in Malawi are concerned. He doesn't actually feature that much in the book though, but it is his disappearance at the start that brings the rest of the characters together.
Summer Morris, is a hot-headed photographer. She likes to be in control and finds it difficult to take orders or be challenged. After her phone call from Patrick, Summer phones the police and is passed from pillar to post until DS L.B Stewart takes the case. He's not confident at the start that Patrick has been taken, but after spending time with Summer and listening to her reasoning he gives the case his full attention.
Summer blew hot and cold for me. One minute she was a bold young woman, the next she was a sobbing wreck. The two personalities just didn't seem to go together. Yet she was a remarkable young woman.
There are a few twists and turns, and there are a lot of characters, many who could have ordered the hit on Patrick. The book is also told from the third person perspective, so we get to read about those in the UK who wouldn't mind Patrick being removed permanently from their lives, to possible offenders in Malawi.
The Wrong Kind of Clouds by Amanda Fleet has a lot of depth to it, and a tight plot. The writing is fluid, the pace is fast and the characters compelling. It won't have you on the edge of your seat, but it will leave you satisfied that you have read a fantastic book and wanting more.
Book Reviewed by Stacey
Purchase From: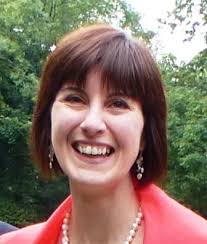 Amanda Fleet is a physiologist by training and a writer at heart. She spent 18 years teaching science and medicine undergraduates at St Andrews University, but now uses her knowledge to work out how to kill people (in her books!). She completed her first degree at St Andrews University and her doctorate at University College, London.
She has been an inveterate stationery addict since a child, amassing a considerable stash of fountain pens, ink and notebooks during her lifetime. These have thankfully come in useful, as she tends to write rather than type, at least in the early stages of writing a book.
During her time at St Andrews, she was involved with two Scottish Government funded projects, working with the College of Medicine in Blantyre, Malawi. While in Malawi, she learned about the plight of the many street children there and helped to set up a Community Based Organisation that works with homeless Malawian children to support them through education and training – Chimwemwe Children's Centre. It was this experience that helped to shape the Malawian aspects in her first novel, The Wrong Kind of Clouds.
Amanda lives in Scotland with her husband, where she can be found writing, walking and running. The Wrong Kind of Clouds is her début novel and will be published by Matador in early 2016.
Author Links