Romance Novels Written by A Reformed Skeptic by Jennifer Silverwood
Romance Novels Written by A Reformed Skeptic by Jennifer Silverwood – Guest Post
Today we welcome to the blog author Jennifer Silverwood with her guest post – Romance Novels Written by A Reformed Skeptic. Jennifer's new book is her first adult romance book, She Walks in Moonlight. Post contains affiliate links.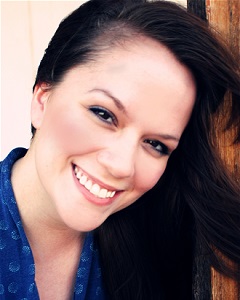 Jennifer Silverwood is the author of two series—Heaven's Edge and Wylder Tales—and the stand-alone titles Stay and Silver Hollow. She Walks in Moonlight is her first adult contemporary romance. You can follow her thoughts on books, life and beauty at her blog, SilverWoodSketches.
Romance Novels Written by A Reformed Skeptic
Most writers write about writing. It's easy to understand why we do that, and in fact, that's what I wanted to share with you today. A few things you should know about writers (if you were unaware):
1 – We are a vain lot. We love to talk about our books and the worlds we live inside our heads with our characters. This causes us to be a wee bit out-of-touch at times. Like when we start rambling on about complex plotting to the wrong audience.
2 – We love reading. Any author who doesn't is no author. Words inspire words, plain and simple. For most of us, a certain book is what ignited the lit-bug inside us. For me, that book was Anne of Green Gables and everything else L.M. Montgomery wrote.
3 – We love our books, so we think you will too. And because you also love books, we hope you'll love ours. A hard lesson every author needs to learn is that your book is not for everyone. Not everyone is writing a Forrest Gump, and in fact, did you know the book isn't nearly so lighthearted as the movie?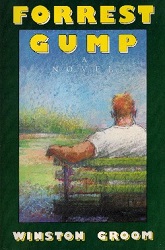 There, I've admitted to a few of our deepest darkest secrets… At least a few of mine. A fellow author friend of mine always jokes about that glazed over expression our family and friends get when we start jabbering on about our books. So I will attempt to stay quiet about my first adult contemporary romance, She Walks in Moonlight (see what I did didn't do there?) and the other series I've been working on. Instead, I wanted to share a little with you about writing and reading romance.
The first things I ever wrote were short sci-fi stories about a group of kids who were marooned on an alien planet. I think this came about from a mix of my childhood love of The Goonies, Star Wars and every kid's dream of living without adult supervision. As I came into my own, it was only natural my focus stayed with YA Sci-Fi and Epic Fantasy. (Thank you, Peter Jackson's Lord of the Rings Trilogy) Writing romance was far off my radar.
The only romances I read as a teen and new adult were the Twilight Series (cause no matter how you feel about it, everyone read those books) and the Wicked Lovely Series by Melissa Marr. Again, you might notice the paranormal/fantastical bent to my romance. The only contemporary books I read growing up were anything by Caroline B. Cooney of The Face on the Milk Carton fame and the Sisterhood of the Traveling Pants series (way better than the movies, of course).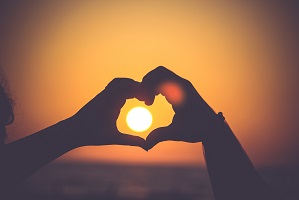 I didn't start reading real romance novels until eBooks became a thing and I started book blogging myself. I have another confession to make, which may sound funny considering the book I just released. I find a lot of the romance genre to be just plain ridiculous. There are major exceptions to the rule, of course. I adored If I Stay by Gayle Forman and Bring Me Back by Micalea Smeltzer. And Colleen Hoover's Slammed was the reason I started reading contemporary romance novels in the first place.
As a writer, it's important I believe not to only read in the genre you focus on. Every genre has a bit of the ridiculous and a lot of fantastic tropes we should utilize. The most impressive thing about contemporary romance, is how the entire story is focused on a love story. I've always craved a bit more adventure in my life, but these books, while often adventurous and humorous in other ways, seem to claim love as the greatest adventure. And after several hours, hundreds of pages later, I'm always inclined to agree with them. There is a reason this is the hottest genre in commercial fiction.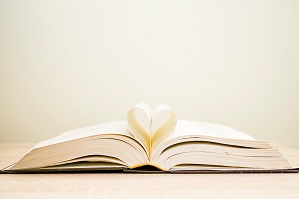 Still, when I started to write my own romance, I did it as a challenge but didn't take it seriously. I thought it would be easy to write a dialogue-focused story. Most of my books are heavier on the prose, but it was honestly refreshing to take a break with She Walks in Moonlight. I began with every intention of hamming up my book's love scenes with melodrama, awful skeptic that I was. A funny thing happened in the process of writing a simple story about two imperfect people finding a "second chance."
I've read second-chance romances before and I know the tropes. I know what I was writing wasn't necessarily life changing or even special. But it became special to me because I recognized these characters. I have been these characters in little ways before, the "fallen" woman coming home again. I know the woman who took care of her dying father and have seen the effects of loss and felt the hope of renewed love.
I guess that's the magic behind romance novels. They aren't always original, but that's not why we read them, is it? We read them because they make is feel things we once felt, maybe. Or because we want to feel something for the first time. Books with the power to move us are pure magic.
Why do you read romance, and which are your favorites? Which have left you bawling real tears? Come and let's share the loving for the elusive book boyfriend (or girlfriend) together.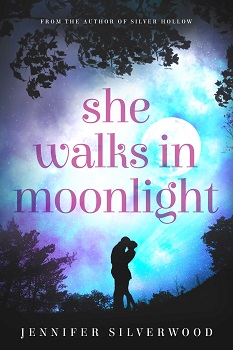 She Walks in Moonlight
Author – Jennifer Silverwood
Publisher – SilverWoodSketches
Pages – 210
Release Date – 28th October 2017
Format – ebook

Globetrotter, Danica Pavlova spends her days scouring old folktales and her nights trying to forget her life is anything but a fairy tale. Ten years ago, she ran away from her best friend the night after causing his crippling accident, convinced Adam King was better off not loving her.
When her brother is diagnosed with leukemia, she resolves to come home to care for the family she abandoned and face the love she never forgot.
Will she find forgiveness for the mistakes of her past, or can there be a second chance for a woman who walks in moonlight?
Purchase Links

Author Links
www.jennifersilverwood.com
@JennSilverwood
Facebook
Goodreads