Searching for Treasure Island by J.W Coleman – Book Review
Searching for Treasure Island by J.W Coleman – Book Review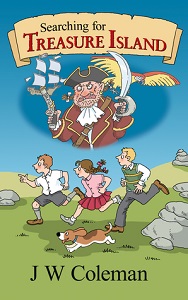 Searching for Treasure Island
Author – J.W Coleman
Pages – 12
Release Date – 27th September 2014
Format – ebook
Reviewer – Stacey
Rating – 4 Stars
I received a free copy of this book
Contains Affiliate Links

Meet Jamie, Roger, Sarah and Lucky the Beagle. Being children in the days before personal computers were invented wasn't just different, it was FUN!
Roads were for cycling on, cars a minor distraction. Taking the dog for a walk wasn't just a chore; she was part of the gang. Living on wild and dangerous Dartmoor wasn't just for tourists on their holiday weekends; it was also for kids to climb, walk and tramp through bogs to keep their mothers busy back home each day washing their filthy clothes.
Parents were so busy they hardly had time to keep an eye on you; mum spent the best part of her day making delicious cakes, pasties and pies; whilst dad was only ever seen in the evenings after he'd left the factory or office. All this meant that kids could have exciting ADVENTURES!
This short story introduces Jamie, Roger, Sarah and Lucky the Beagle as they go on their first adventure, trying to disrupt the heinous crimes of modern day pirates on the hills and in the valleys of Dartmoor.

Jamie loves the book 'Treasure Island' by Robert Louis Stevenson, and has read it four times since his birthday six weeks ago. He would love to have an adventure just like the pirates did.
One day whilst sat in a café, waiting for his parents, he overhears two men plotting a job for midnight Saturday up on Dartmoor Hills. Jamie is intrigued about what the men are up to and plans to spy on them with the help of his friends.
Together with Roger and Sarah, his two friends, they set out after dark on the Saturday night to see what the men are really up to.
But will this turn out to be the adventure that Jamie has been longing for?
Searching for Treasure Island is a children's short story. It is set in a time before computers and games consoles were the norm, when every child had to entertain themselves.
It's an adventure story and contains a fair few twists in the plot, the clues lead you in one direction and then suddenly you're taken in another, which is good to keep you on your toes and interested in the plot.
It reminded me of the Enid Blyton books Famous Five, with friends going on adventures, taking their dog with them.
With the story only being short, it allows those that are not big readers and don't like to sit for hours with a book, have a great story that they can read in one go. The words flow naturally and the story was is easy to read, and with the pace being steady all the way through, there aren't any boring parts.
I sat and read this with my 9 year old to see what he thought of it. He was engrossed and asked me if there was a second book to the story that he could read. I found him later, sat reading the story again, to himself.
The ending left the adventure open ready for the next book to start off, right where this one finished.
Searching for Treasure Island is a lovely adventure book which I'm sure will capture the kids imaginations and have them wanting more.
Purchase Links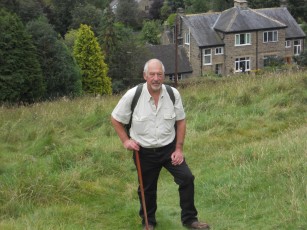 John grew up on the edge of Dartmoor with a taste for adventure. Widely travelled, he served as a soldier and worked for various organisations in the Middle East. Subsequently, he lived in London, forging a career in a TV News Agency until retiring to the Norfolk countryside with his wife several years ago.
His interests include walking, writing and photography.
You can find out more about JW Coleman on:- 'The Writing Life of: JW Coleman'
Author Links