Legend by Marie Lu – Book Review
Legend by Marie Lu – Book Review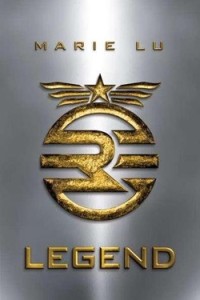 Legend
Author – Marie Lu
Publisher – Penguin
Pages – 304
Release Date – 2nd February 2012
Format – ebook, paperback, audio
Reviewer – Stacey
Rating – 5 Stars
Contains Affiliate Links

He is Day.
The boy who walks in the light.
She is June.
The girl who seeks her brother's killer.
On the run and undercover, they meet by chance. Irresistibly drawn together, neither knows the other's past.
But Day murdered June's brother.
And she has sworn to avenge his death

What was once the western United States is now home to the Republic, a nation perpetually at war with its neighbours.
Born into an elite family in one of the Republic's wealthiest districts, fifteen-year-old June is a prodigy being groomed for success in the Republic's highest military circles. Born into the slums, fifteen-year-old Day is the country's most wanted criminal. But his motives may not be as malicious as they seem.
From very different worlds, June and Day have no reason to cross paths—until the day June's brother, Metias, is murdered and Day becomes the prime suspect. Caught in the ultimate game of cat and mouse, Day is in a race for his family's survival, while June seeks to avenge Metias's death.
But in a shocking turn of events, the two uncover the truth of what has really brought them together, and the sinister lengths their country will go to keep its secrets.
Following the lives of two 15 year old's, in a futuristic Los Angeles, California. The United States has been split into East and West sections. The Republicans have taken over one side, the Colonies running the other. Both sides want to take over the whole of the States and are fighting to do just that.
Day has been living on the streets since he was 10 years old, since he took the compulsory test know as, 'The Trial' to assess his worth in society, and failed. He should have been shipped out to the 'supposed' labour camps for those that didn't pass, but he managed to escape. He is now the Republican's number one, most wanted person, though his family think that he is dead.
June passed 'The Trial' with full marks, the only person ever to do so. She aspires to be a military soldier working for the Republicans just like her big brother, Metias. Metias has been her sole carer since their parents died in a car crash, and is all the family that she has left.
Following the lives of two unique fifteen year old's, as they fight very different battles, and deal with heart wrenching life changes along the way.
'Legend' is the first book in the 'Legend Trilogy'. It is a dystopian novel and aimed at young adults, but I read it a few years ago, well over the 'young adult' age and I can say I thoroughly enjoyed it.
Starting quite slow, it doesn't take long before the action arrives as June and Day first meet, and that when the book became unputdownable.
Although the story is about two 15 year old's, they both act and are written as if they are much older, so don't worry about reading a book about kids as it doesn't feel like that when you're immersed within the story.
There are many twists and turns, and always something to keep you on your toes. I love lots of action in a book as it makes you want to 'just read one more page', and together with all of the mysteries and context, this book will keep you interested all of the way through.
The story is dual-narrative between the two protagonists. Both characters are fiercely loyal, brave and strong-minded, clever and work well together.
My only criticism is that I found it hard to get a proper visualisation in my head of the main characters, as their descriptions were minimal.
The story only works though, if you read the whole trilogy as it makes it clear what really is going on with the war and what becomes of Day and June.
If you like dystopian novels like Divergent, then this is one for you to read.
Book reviewed by Stacey
Have a read of our reviews of book two, 'Prodigy' and book three, 'Champion'
Purchase Links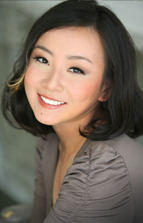 Marie writes young adult novels and has a special love for dystopian books. Ironically, she was born in 1984. Before she became a full-time writer, she was an artist in the video game industry.
She graduated from the University of Southern California in '06 and currently lives in Los Angeles, where she spends her time stuck in traffic. LEGEND was her first novel.
Author Links
www.marielubooks.tumblr.com
@Marie_Lu
Pinterest
Facebook
Instagram