Secret Language by Neil Williamson – Book Review
Secret Language by Neil Williamson – Book Review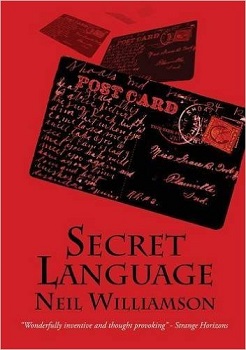 Secret Language
Author – Neil Williamson
Publisher – NewCon Press
Pages – 216
Release Date – 1st June 2016
ISBN-13 – 978-1910935149
Format – ebook, paperback, hardcover
Reviewer – Julie
I received a free copy of this book
Post Contains Affiliate Links

Secret Language is Neil Williamson's first collection in ten years, but it has been worth the wait. A regular contributor to magazines such as Interzone and Black Static, Williamson's short fiction has gained plaudits from critics and readers alike. In 2014, his debut novel The Moon King appeared to great acclaim. It was runner up or the BSFA Award for best novel and shortlisted for the Holdstock Award.
Secret Language gathers together sixteen stories, four of them written especially for this volume, that demonstrate why Neil Williamson is one of genre fiction's finest writers. The BSFA shortlisted story "Arrhythmia" provides just one of the highlights in this exceptional collection.

'Secret Language' is a collection of short stories by Scottish born author, Neil Williamson.
The first two stories set the bar very high; both tales were offbeat and entertaining leaving me wanting to know a lot more in both cases. I was subsequently hoping for great things thereafter; some tales lived up to my expectations and some left me rather confused.
Williamson used strong imagery and satire as well as symbolism and a lot of pathos. There was an eclectic mix of themes set in several different locations and periods in time. Some stories were written in the present tense and some in the past; some in the first person and some in the third. He took us to Vienna, to a dystopian Scotland and to a futuristic intergalactic planet, to mention a few.
He kept the structure simple throughout and didn't attempt to introduce too many characters in each tale. The stories weren't particularly cheerful, cosy or comfortable, some were thought-provoking and powerful and some downright disturbing, which I suspect is what the author intended.
At the end of each story there was a short explanation from the author, which I found insightful. However, from a purely personal perspective, some stories worked better than others and I would have liked something a little less melancholy at times to counterbalance the darker tales.
I congratulate Neil Williamson on this fascinating anthology. He has highly developed imagination and if I had to pick a favourite, it would be 'The Golden Nose' the concept of which was particularly innovative. Overall, if you enjoy the short story format and want a challenging read, I suggest you give this book a try. I award 'Secret Language' a worthy four-and-a-half stars.
Book Reviewed by Julie
Purchase Links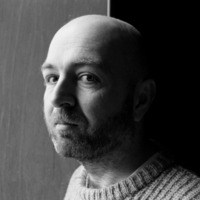 Neil Williamson is a resident of Glasgow, Scotland, and is the author of The Ephemera (Elastic Press, 2006; Infinity Plus Books, 2011) which was shortlisted for 2007 British Fantasy Award for best collection, and co-editor (with Andrew J Wilson) of Nova Scotia: New Scottish Speculative Fiction (Crescent Books, 2005) which was shortlisted for the 2006 World Fantasy Award.
His short story, Arrhythmia (from Music For Another World, Mutation Press, 2010) was shortlisted for the 2011 British Science Fiction Award. His debut novel, The Moon King (NewCon Press) was published in April 2014. In 2016 he released Secret Language (NewCon Press) and co-edited Thirty Years Of Rain (Taverna Press), an anthology celebrating three decades of the Glasgow SF Writers' Circle.
Author Links