Sir Trump-a-Lot by J. Knight Conry & Dominic Port – Book Review
Sir Trump-a-Lot by J. Knight Conry & Dominic Port – Book Review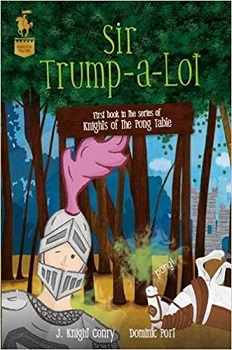 Sir Trump-a-Lot
Author – J. Knight Conry & Dominic Port
Publisher – Austin Macauley
Pages – 41
Release Date – 30th November 2016
ISBN-13 – 978-1786933973
Format – ebook, paperback
Reviewer – Stacey
I received a free copy of this book
Post Contains Affiliate Links

Sir Trump-a-Lot was a smelly old knight, but the kindest one that you could meet, When there was danger he wasn't a stranger, but still rode in, not smelling sweet.
A girl is upset, her dog's in a pit, she doesn't think he will get out, So in rides Sir Trump, on Spacey the horse, giving a very brave shout. But what will he do, when he finds it is true, the dog is decidedly stuck? He must find a way to rescue the pup, with Spacey his horse and some luck!

Sir Trump-a-Lot is a friendly, helpful knight, but a very smelly one too. He rides around on his white horse, Spacey, leaving a stench wherever he goes.
The girls all adore him, that is until he gets close to them, then his smell nearly knocks them out. One day a young maiden asks for his help in getting her dog out of a pit after he became stuck.
Sir Trump-a-Lot, set off on his quest to help. He might be smelly, but he is also exceptionally kind too.
Children, especially boys, who seem to find anything to do with bodily functions amusing, will find this book hilarious.
I read, and review a lot of children's books. What normally sets them apart from reviewing adult books, is that I tend to either love them, or are not very fond of them. This one had me unsure which way to go, as it kind of sat in the middle of the two.
The full page illustrations are superbly drawn. They tell the story without the need for words, and bring the whole book to life. The plot though, was a little boring. A smelly knight saves a dog.
When children think of Knights, they think of iron clad, noble, brave men, slaying dragons. Men who put their life on the line to save their village, or a damsel in distress. I don't think many children will think of someone being brave saving a dog. Caring and lovely yes, noble and brave, no.
Sir Trump-a-Lot is a sweet tale, and will most likely appeal to very young children (3-5), who will most likely love it. I feel older children just need a little more action in their stories to keep them interested.
Book Reviewed by Stacey
Purchase Links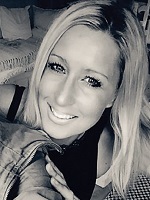 Joanna Knight Conry is an enthusiastic and ambitious writer. She has fresh and original ideas, with a passion for creating quirky characters that come to life through her writing. She currently lives and works in the Yorkshire Dales with her children Erin and Hugo.
Author Links