Stone Lake by Phil M. Williams – Book Review
Stone Lake by Phil M. Williams – Book Review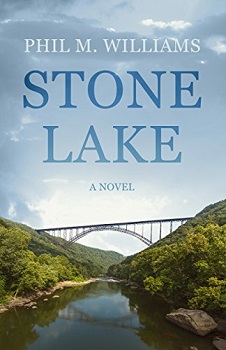 Stone Lake
Author – Phil M. Williams
Pages – 259
Release Date – 18th November 2015
ISBN-13 – 978-1943894055
Formats – ebook, paperback, audio
Reviewer – Nalini
I received a free copy of this book
Post Contains Affiliate Links

Jon Porter works with his ex-wife and ex-best friend in the sleepy vacation town of Stone Lake. He toils to keep their construction company afloat while the exes in his life enjoy their honeymoon.
Jon meets Morgan when a flock of turkeys and a curvy mountain road aligns with one-in-a-million timing. Despite their attraction, her engagement, and the ire of her family, the pair embarks on a platonic friendship.
As their relationship strengthens, they share secrets, but Morgan holds her most important secret tight to her chest, where it beats like a ticking time bomb. It's not a matter of if, but when.

I received a copy of this book so that I could review it. I wasn't sure if I'd like a romantic book written by a man (sexist). I'm not a fan of Nicholas Sparks, but Williams hit it out of the park, first pitch.
Jon Porter is a strong, good-looking guy with a soft heart for people he cares deeply about. The only thing is that they take advantage of his generosity.
He has his own excavating company but gives half of his third to his wife, who promptly dumps him and shacks up with his friend and business partner. As the story moves along, the wife becomes the ex-wife and the friend the ex who doesn't get the axe yet. He lives in a cabin, grows his own food and drives to work and around in an old truck trying to make ends meet. He has his mother to support too. She expects a check from him regularly.
His life hits a roadblock when Morgan Anderson, a broken city girl and ex-teacher, rams his truck with her Acura. Being the nice guy he is, he gives her a lift to the nearest garage.
Jon falls in love with Morgan. But Morgan does not appear to return his love. She's dealing with a bagful of secrets that she refuses to share with Jon. In the end, she does open up to him and reveals all that has been bothering her. She's brittle, on the point of breaking apart. Ultimately, the burden Morgan is shouldering proves to be too much for her and she succumbs to its crushing power.
Williams describes the lake, the hills and the woods with poetic imagery. I can see that cabin with its raspberry patch and rows of sugar snap basking in the sun.
There's a scene where Morgan's letter is being read out loud by her lawyer. When he reaches the part about her father, I thought 'Oh no! It's going to be about how her father abused her.' To my utter relief, Williams does not go that path. Elegantly, he weaves an intricate story about Morgan's running away from her life. With style, he exposes or rather Jon exposes the people for what they are. And gets away from the clutches of his manipulative mother.
In Stone Lake, Williams has created memorable characters. Despite their frailties, they try to mend their broken hearts. And broken lives. I could not put this book down. A fabulous read!
Book Reviewed by Nalini
Purchase Links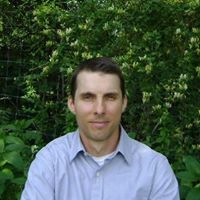 Phil M. Williams is an author, activist, blogger, and consultant. He lives in Central Pennsylvania with his wife, Denise, where he writes and tends his permaculture farm.
He is the author of Fire the Landscaper, Against the Grain, Stone Lake, and co-author of Farmer Phil's Permaculture.
Author Links