Strength in Numbers: Writing From the #MeToo Perspective by Jessica Stilling
Strength in Numbers: Writing From the #MeToo Perspective by Jessica Stilling
Today on the blog we welcome author Jessica Stilling, with her guest post 'Strength in Numbers: Writing From the #MeToo Perspective' and sharing with us details of her book 'The Weary God of Ancient Travelers', which was released on 15th June 2021. This post contains affiliate links.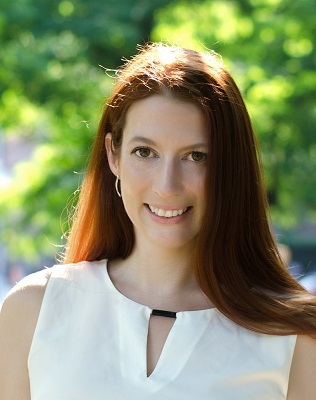 Jessica Stilling has published three literary novels and three YA Fantasy novels under the pen name JM Stephen. Her work has appeared in Ms. Magazine, Bust Magazine, Tor.com and The Writer Magazine. Her short fiction has appeared in places such as The Warwick Review, Wasafiri and The New Reader Review.
She has taught Creative Writing in New York City at The Gotham Writers Workshop, The City University of New York and The New School. She lives in Vermont where she currently lives with her family, her dog, her cat and a bunch of chickens. She writes for The Deerfield Valley News. The Weary God of Ancient Travelers is her third literary novel.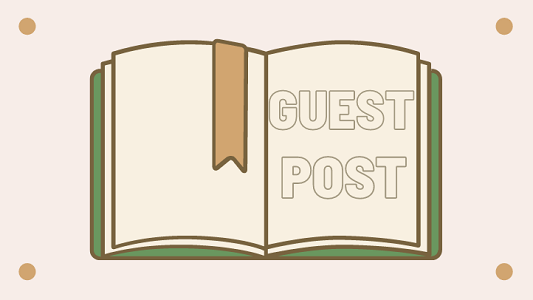 Strength in Numbers: Writing From the #MeToo Perspective
When I started The Weary God of Ancient Travelers about six years ago, the #MeToo movement had not yet gone viral. There were women who had been assaulted. There were women who tried to come forward about an assault only to be disbelieved. The phrase 'MeToo' was around but it hadn't yet started to resonate with the larger culture. When I was in college I remember reading a story about a fourteen-year-old girl who had been assaulted in her bed at night by someone who lived with her family. No one believed her and so she got a video camera and recorded it happening. That was the only way anyone would take her seriously. When I started this book, the word rape hung like a dirty word on various crime drama television shows. I remember being outraged by an episode of Law and Order where a rapist was found not-guilty because the victim had consensual sex with another man earlier the same night as the rape. When I started this book there wasn't a movement millions of women strong, there wasn't the same pushback to convicted (yes, convicted) rapists getting off with a slap on the wrist. There was just this thing that happened to (mostly but not only) women that people were uncomfortable talking about.
But to say the outrage wasn't there six or so years ago would be untrue. It was there but it was stifled. I remember watching that episode of Law and Order and getting so mad and the guy watching the show with me just shrugged and said, "It's a TV show, you really need to get over it." What he didn't understand was that that 'just a TV show' was helping to perpetuate an idea about rape and rape victims that harmed the women. Those things were happening to women all the time, #MeToo has taught us that those things happen much more often than society still likes to think, but those who were outraged by those things were told to, 'get over it.' I don't know how many times men who seemed liberal, who seemed like they were on my side, told me in reference to my outrage at a rapist getting off, 'If it was really bad, something worse would have happened to the guy.' And the more I was told to calm down, the more I saw that other women were upset by this, and the angrier I got. That is part of what I tried to channel when I began drafting this novel.
The Weary God of Ancient Travelers follows a woman, Lydia Warren, who, after traumatic experiences, loses her memory. She spends some time on a Greek Island trying to find herself and remember her past. As her story goes on she gets closer to a male friend who is staying with her on the island, she begins to explore the notion of past lives and she befriends an old man with a secret and a complicated past of his own. Lydia Warren needs to remember her past in order to get better. At its core the novel is about the marriage of memory and trauma but so much of her trauma stems from helplessness at the hands of men. Lydia's trauma runs deep and much of it is revealed very late in the book but there is an aspect of her past that has haunted her for a while (we learn it early in the book) and that is connected with a sexual assault.
I honestly had not considered that Lydia Warren was a survivor of sexual assault when I started writing The Weary God of Ancient Travelers. Her trauma runs deep and is complicated. But the more I wrote the novel, the more I thought about her relationships with men and the way she acted around other women and I realized that she was a sexual assault survivor. It was a notion that came to me when I was halfway through the first draft and it made sense.
When I started writing about a sexual assault survivor the first thing I did was interview many survivors of sexual assault. I spoke to several women about their experiences and I was able to learn from them about the justice system, how our medical community treats sexual assault survivors and the way those women felt and how they coped with their feelings about their experiences. Everyone was different and all their stories were incredibly compelling. At the end of the day, what I learned was that these experiences leave scars, deep scars, and even when someone seeks therapy, even when someone is "okay," there are days when it all comes flooding back. What I learned was just how brave these women are.
When it came to writing Lydia's character, I wanted to make sure to show her trauma while also noting how she had moved on from it. I did not want to paint my protagonist as a victim, but as a survivor, and so her strength was important to showcase. The hardest thing to write were Lydia's memories of the assault. Some of it needed to be explored in the pages of the book but I didn't want this to be prurient and I really didn't want to go too far. I wanted the scenes to be uncomfortable to read but I didn't want to completely alienate the reader. I took out about half of what I had, leaving the relevant details to showcase my character's situation and her strength. At the end of the day, those scenes are some of the hardest scenes I have ever written but they helped portray my protagonist's situation in a more relatable way.
I decided to run with the #MeToo angle, first because it worked in the story and blended germanely with my main character but as I kept writing I realized that Lydia's story was the story of so many women. Maybe all women didn't face further trauma, lose their memory and run off to a Greek Island, like Lydia, but the notion of surviving that kind of trauma and still seeing it haunt you, the notion of trying to move on while society still shuns you for it, was something that many of the women of the #MeToo movement that I spoke with said they related to in the pages of The Weary God of Ancient Travelers. #MeToo wasn't what it is today when I started writing this novel, but we have learned so much since then. When I started this book I really wanted to voice the stifled helplessness that so many women feel but now that the book is out, the movement is underway and I feel proud to lend my voice to it.
---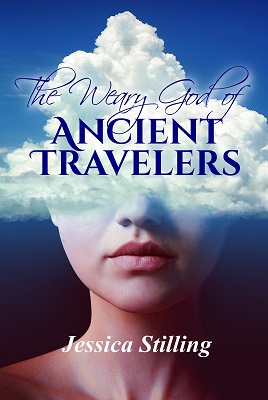 The Weary God of Ancient Travelers
Author – Jessica Stilling
Publisher – D. X. Varos, Ltd.
Pages – 384
Release Date – 15th June 2021
ISBN 13 – 978-1941072950
Format – ebook, paperback

Who is Lydia Warren? That's what she'd like to know.
An amnesiac, she vaguely remembers arriving in Santorini with this one-armed man she instinctive trusts but cannot recall his name. She guides us through the fog that is her mind, and her odyssey towards understanding that is even further complicated by memories of a life not her own from before she was born.
Purchase Online From:
---
Share your thoughts on 'Strength in Numbers: Writing From the #MeToo Perspective' in the comment section below!
---
The above links are affiliate links. I receive a very small percentage from each item you purchase via these link, which is at no extra cost to you. If you are thinking about purchasing the book, please think about using one of the links. All money received goes back into the blog and helps to keep it running. Thank you.
Like us on Facebook – Tweet us on Twitter – Pin us on Pinterest