Tearing Down the Ivy by Amy Bledsoe – Book Review
Tearing Down the Ivy by Amy Bledsoe – Book Review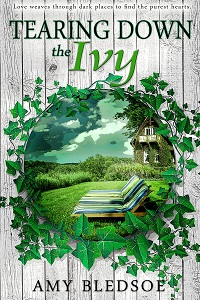 Tearing Down the Ivy
The Fight Of The Ivy Book One
Author – Amy Bledsoe
Publisher – Clean Reads
Pages – 354
Release Date – 25th May 2015
Format – ebook
Reviewer – Cathie
I received a free copy of this book
Post Contains Affiliate Links

As Anna falls for her best friend, Griffin, his charming family lures her into the corrupt underworld of her beloved town, but while her affection for him grows, so does his list of secrets.
Will Griffin's love be enough to make Anna stay, and will hers give him a reason to leave his life behind?

Tearing Down the Ivy is an interesting take on a clean romance, combined with the mystery elements of a thriller. The story centres around college senior, Anna, who has spent her entire life admiring the Shae family whose patriarch is the town mayor. Rumour is that the entire family is corrupt, but Anna only sees the good in most people until the ugly stares her in the face. And it not only ends up staring her in the face, but slapping her violently until she can't help but deny it.
While working at a local police station, Anna meets the unassuming and handsome Griffin, who happens to be a scorned and snubbed janitor. She sees what others don't, and their relationship evolves from platonic friendship to romance. But Griffin isn't at all what he seems, and he's hiding some very fundamental information about who he really is from Anna, both to protect her and to protect himself.
I really enjoyed the first fifty or so pages of this novel, as it showed great promise in the beginning. But, though I liked it overall, I did find several elements frustrating. For example, the developing relationship between Anna and Griffin was just too platonic for too long. It was clear from almost the beginning that they both shared a romantic interest in each other, but neither would make a move and, when they did, the chemistry just wasn't quite there for me.
I'm not suggesting that sex was needed and, in fact, graphic sex would've detracted from the overall story. But the chemistry between the two of them seemed to be missing. I had a hard time understanding what Anna saw in Griffin, and especially what he brought to the relationship. The young man couldn't protect himself from the assault of bullies or the physical and emotional abuse of his family, so he was in no position to protect or defend Anna when it became apparent that protection – or at least support – was necessary. To me, that left the relationship completely unbalanced, and it bothered me.
The second aspect I had issues with was that I found the relationship among the characters confusing. Why was Griffin's family abusive? Are powerful families really that callous and unfeeling toward their own? His brother, Brandon, was a conundrum. I never could quite figure out if he was romantically interested in Anna, out to cause his brother jealousy, or just trying to protect the both of them.
And finally, the book just ended without resolution. Now, this is the first in a series and perhaps I need to read on to find out what happens next, but it didn't say. It just ended. No resolution, and I was left scratching my head wondering what I'd missed.
With all the negative I've pointed out, though, there were some really wonderful aspects. For example, the relationship between Anna and her Grandmother was truly special and well done. As one who's going through her own issues with dementia and a family member, I can say from experience that Bledsoe's depiction rang true. More than once, my heart broke for Anna as she watched the decline of her grandmother. So, kudos to the author for the accurate and heart-felt depiction.
I really think that whether a reader loves or hates a novel comes down to "chemistry," and that chemistry can change based upon where a reader is at the time of the reading. What really sparks interest one day, may fall flat six months later and vice versa. So I would say that, had I read this book at a different time in my life – or with different novels on each side of it – I may have liked it better.
Tearing Down the Ivy was an easy and interesting read, but wasn't one that took my breath away or kept me up late at night for "just one more chapter." And yet, it was good enough that I would recommend it to someone looking for an interesting read that could be shared with different audiences of readers.
Book Reviewed by Cathie
Purchase Links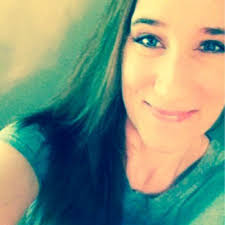 Amy Bledsoe lives in Claremore, Oklahoma with her husband and six children. She home school, write romance, and sometimes clean the house.