The Accidental Novelist by Robert Elland – Guest Post
The Accidental Novelist by Robert Elland – Guest Post
Today on the blog we welcome author Robert Elland with his guest post 'The Accidental Novelist'. Check out his post below and his new book 'Love & Light & Marzipan' which was released on 13th June 2023. – This post contains affiliate links.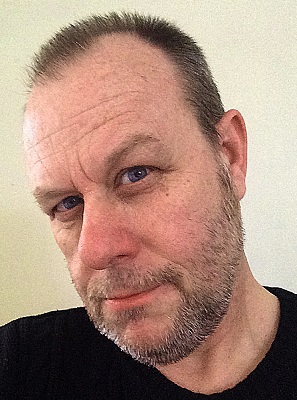 Robert Elland (Rich Musgrave) is an English writer, teacher, musician and performer.
Originally from Yorkshire stock, his family moved to the Midlands when he was a small boy, where his father was a newspaper and magazine editor. Whilst dabbling occasionally in archaeology, he moved to London in the 1980s – working with a variety of acts as a session and gigging drummer and has supported, amongst others, Crowded House, The Eurythmics and Midge Ure. He also wrote, recorded and performed as The Bewlay Brothers with Tim Bewlay and Queensville Wakes with Phil Coates (elder brother of The Real Tuesday Weld's Stephen Coates). More recently he has guested as percussionist for Ivor Novello award winning singer/songwriter Scott Matthews.
In 2013 he started writing articles and stories for various magazines and began working on longer form pieces, completing his first novel "Love & Light & Marzipan" in 2023. He is currently working on his second novel, "The Bell", and collating "Long Shorts, Short Shorts & Very Short Shorts", a collection of his short form writing.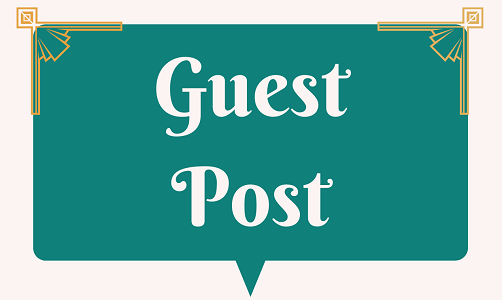 The Accidental Novelist
"Love & Light & Marzipan" is something of a tangled web – maybe even one of those webs that spiders on acid constructed, whilst the scientists – who gave the poor little critters the drug – were looking for truth up their own rear ends.
So, how can one can write a novel by accident? Well, it turns out that a lot of things are easy to do without deliberate intent -falling over in public buildings, setting fire to one's own bed, having babies etc.
I awoke abruptly just before 4.30am on the 2nd September 2019, and immediately set about trying to remember what I had just dreamt. It seemed important to me to get it written down before the light of my unconscious reality was snuffed out by the opposable thumbs of my conscious mind. Unable to locate the note book I (obviously don't) always keep by my bed for such eventualities, I tapped out a few details on my phone and collapsed back to sleep.
Early in 2020 I stumbled upon those few scraps and pondered. My vision had been this: I was staring into a mirror; the face looking back at me though was not mine, but that of a much younger man in a cleric's collar. I was aware that I was not this man but I was somehow in his head; seeing what he was seeing, hearing what he was hearing, thinking what he was thinking – sharing his experience and consciousness, though he clearly had no idea that I was in there with him. The image of the mirror remained important – the similarities of supposed opposites and their reliance upon each other for their existence – all the sub-textural stuff about identity – sprang from that.
Initially, I thought maybe it would make a short story and wrote a couple of pages. I showed them to my friend Lizzie who was interested enough to ask me what happened next and of course, I had no idea. I wrote a little more – trying to tie things up – but every time I tried to resolve something, I realised that my dabbling had consequences, leading to unforeseen situations that needed their own resolutions, and so on. This is of course what happens to the Scorgians in the story, as they cavort with linear time. Aware that I was asking the reader to accept all manner of nonsense, it seemed to me that the least I could do was keep going until the narrative held true to its own reality. The epiphany was realising that the way to do that, was to abandon traditional chronology and structuring it the "Scorgian" way…
Written longhand in notebooks before being typed up, the first complete draft was completed early in 2021. I thought it was ready to go out into the world but I sure was wrong about that. Not believing in perfection, I'm not a perfectionist, but I was editing and tweaking right up to when I finally signed off the text in April 2023. I'm not saying that I couldn't I have made it any better but I'm also aware I could have made it a whole lot worse, and anyway, there are always other realities to fashion and other timelines to swing from.
I would like to write another book about the Scorgians but don't know if I will. Then again, in some other time and space, maybe an alternative Robert Elland already has…
---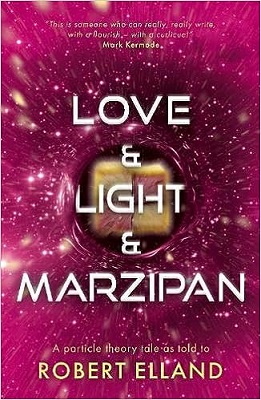 Love & Light & Marzipan
Author – Robert Elland
Publisher – Matador
Pages – 232
Release Date – 13th June 2023
ISBN 13 – 978-1805140085
Format – Paperback

A fantasy of the familiarly absurd, 'Love & Light & Marzipan' is a story that takes on all the big stuff: Identity, how all things connect and not being able to find the marmalade.
Following a freak accident, Henry Salmon, a young vicar, possessed by the consciousness of Trone Scorges, an alien explorer, goes into a coma. In order to save Henry's life, Trone and his companions are forced to intervene, but when the accident is revealed to be just one of many events that should not have occurred, they are required to correct the anomalies in time, that they themselves are responsible for.
Unused to the vagaries of causality, they encounter baffling features of human existence such as freewill, coincidence and cotton buds, whilst simultaneously and unintentionally becoming more humanised in the process. It eventually becomes apparent that in order to fulfil their obligations to their human hosts, sacrifices must be made, as the worlds of the predictably ordinary and amazingly weird fight it out over who gets the last biscuit…
Purchase Online From:
---
Author Links
Twitter
Facebook
Goodreads
Website
---
The above links are affiliate links. I receive a very small percentage from each item you purchase via these link, which is at no extra cost to you. If you are thinking about purchasing the book, please think about using one of the links. All money received goes back into the blog and helps to keep it running. Thank you.