Deeper Realms Series by Ian Roberts – Book Promo
Deeper Realms Series by Ian Roberts – Book Promo
Sponsored Post. Today we welcome author Ian Roberts to Whispering Stories with his Promotional Post for his 'Deeper Realms Series' which currently includes six books, all available in ebook and paperback. The first four books are also available in one full-length compilation.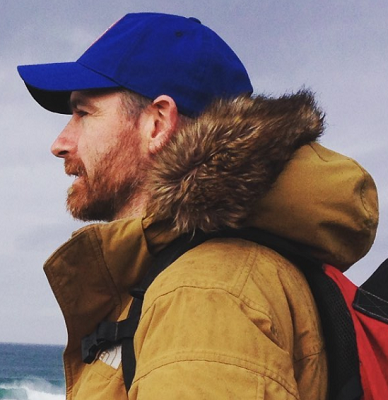 Deeper Realms is an ongoing fantasy adventure series following palaeontologist Dr Eve Wells, recruited by the enigmatic time traveller Ravenna Friere as her prehistoric consultant, as she investigates unsolved legends which threaten the present.
The first 4 Deeper Realms instalments are available as The Complete Deeper Realms, Volume 1. Chronological Edition (as well as individual books), while Deeper Realms 5 and 6 – The Nandi Bear and The Lusitania – are available separately and will appear in The Complete Deeper Realms Volume 2 coming late spring 2020.
Deeper Realms
Volume 1
Author – Ian Roberts
Pages – 455
Released – 4th December 2018
ISBN-13 – 978-1731325419
Format – ebook, paperback


A full-length compilation of Deeper Realms instalments 1 – 4 with two new stories!
From across the globe come tales of strange creatures and phenomena which science is hard pressed to explain, but when the mysterious Ravenna Friere walks into Dr Eve Wells' life, the anxious young palaeontologist finds herself drawn into a world of terrifying answers.
From the frigid shores of Loch Ness, to the blazing deserts of Egypt, Ravenna leads Eve and fellow time traveller, curator Polly Nightingale, on the trail of troubling anomalies which threaten the very integrity of reality. Alone on the Cornish moors, Eve comes face to face with a fabled creature set loose from the depths of the past; while in Cold War Britain, the emergence of a long dead virus presages events of almost biblical impossibility, when she and Ravenna find themselves in a valley of fabled sea serpents, fighting for their lives.
Drawing together four of Dr Eve Wells' most notable adventures – plus a preview of the forthcoming novel Dinosaur Girl – this single volume provides an exciting window into Ian Roberts' eclectic time travelling world.
What reviewers' are saying:
'A playful time-traveling romp' – 5 Stars
'I really loved this book' – 4 Stars
'A must read for fans of Dr Who, Buffy, Indiana Jones, the X-files, and Jurassic Park' – 4 Stars
Purchase online from:
Extract
"Eve Wells fought the urge to glance across the crowded student concourse. It was not the girl from the photograph, it couldn't possibly be.
She took a deep breath, forcing herself to concentrate on the notes in front of her, but before she could stop herself, her eyes had darted to the figure by the window once more. It just couldn't be her – and yet there she was: the same confident features, the same Mediterranean complexion.
She blinked a couple of times as if hoping the figment of her imagination would disappear; but the girl was still there, gazing lazily at her phone – dark eyes focused on the glowing screen. Eve looked briskly away trying to put the stranger out of her mind. But it was impossible."
Want to follow the adventures of Eve Wells and Ravenna Friere to their dramatic climax? Keep an eye out for the Compete Deeper realms Volume 2 coming late spring 2020!
---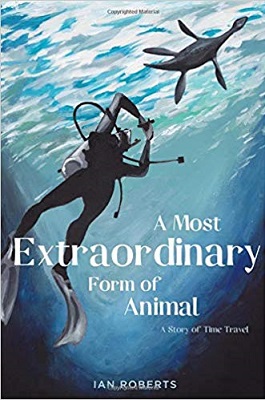 Instalment 1 – A Most Extraordinary Form of Animal
Author – Ian Roberts
Pages – 41
Released – 4th December 2018
ISBN-13 – 978-1729151112
Format – ebook, paperback


"'Legends?' Her heart missed a beat, the lights completely forgotten. A dark shape was moving with surprising swiftness across the black surface of the loch, its V-like wake clearly visible in the gloom."
The Loch Ness Monster – timeless legend, enduring hoax, or troubling chronological anomaly?
Drawn back to the 1930's by enigmatic time traveller Ravenna Friere, Palaeontologist Eve Wells and Curator Polly Nightingale find themselves on the trail of one of Britain's most enduring legends. But as they risk discovery diving into the murky depths of Loch Ness, only time will tell if they can ensure the monster becomes nothing but a myth for all time.
A thrilling welcome to the eclectic time travelling world of Ian Roberts.
Purchase online from:
---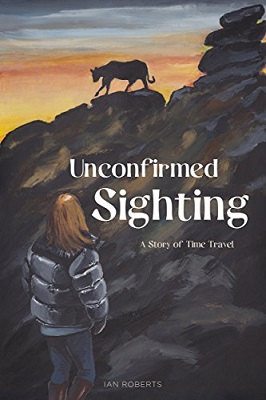 Instalment 2 – Unconfirmed Sighting
Author – Ian Roberts
Pages – 84
Released – 3rd November 2018
ISBN-13 – 978-1728856087
Format – ebook, paperback


"Eve let out a slow breath, trying not to dwell on the horrible conclusion her mind kept leaping to: whatever had made the prints was massive – far bigger than any living feline."
Phantom big cats: a moorland tale, urban legend or evidence of something darker?
Palaeontologist Eve Wells is less than impressed to find her weekend interrupted by enigmatic time traveller Ravenna Friere, but with a young zoologist missing on the Cornish Moors, the palaeo-artist quickly discovers she has walked into something far more dangerous than an unsolved hoax.
Another thrilling tale from Ian Roberts' eclectic time travelling world.
---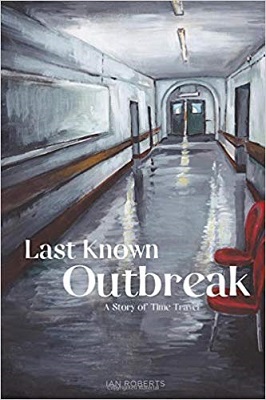 Instalment 3 – Last Known Outbreak
Author – Ian Roberts
Pages – 96
Released – 3rd November 2018
ISBN-13 – 978-1728920900
Format – ebook, paperback


"'You don't seriously think ..!' She felt her skin begin to crawl. Exposed to the virus. Her hands were beginning to tremble, but she ignored the sensation.
'At first it will seem like you have a cold – a fever …' she hardly seemed to hear.
Three friends, an inexplicable death and a deadly virus absent for twenty years.
With the mysterious death of a junior microbiologist in the late 1990's, Dr Eve Wells and curator Polly Nightingale are drawn to post-cold war Britain, where only their intervention – and the guidance of time traveller Ravenna Friere – can halt a life threatening disease with the potential to decimate the present.
Another heart-stopping journey into the time travelling world of Ian Roberts.
---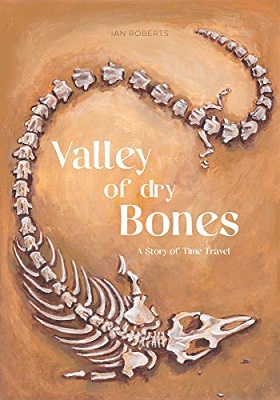 Instalment 4 – Valley of Dry Bones
Author – Ian Roberts
Pages – 145
Released – 21st October 2018
ISBN-13 – 978-1726763592
Format – ebook, paperback


"'So – what do you think we are dealing with here?'
'Dealing with?' Professor Saraceni said lightly, 'why a mystery of almost biblical proportions – the utterly impossible.' Eve swallowed nervously as he weighted the tarp against the breeze – the bones were unmistakably human."
The legend of God's Mirror, a valley of long-dead sea monsters, and an archaeological mystery of almost biblical impossibility.
With the discovery of human bones in a remote Egyptian dig site, Dr Eve Wells finds herself drawn into a palaeontological conundrum too incredible to keep buried. With a team of evolutionary specialist's eager to make sense of the valley's secrets, she and time traveller Ravenna Friere find themselves in a race to contain the prehistoric past, before their own incredible secret is blown wide-open.
Join Eve and Ravenna once more in this thrilling final instalment of Deeper Realms volume one.
---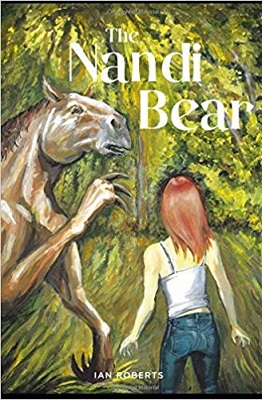 Instalment 5 – The Nandi Bear
Author – Ian Roberts
Pages – 167
Released – 20th May 2019
ISBN-13 – 978-1098984915
Format – ebook, paperback
"'Go,' she hissed, fighting the fear which occupied her mind, 'go get Adam …' She kept her voice low and measured, little more than a whisper, her eyes locked on the huge tapering muzzle."
With her fiancé's life in danger, palaeontologist Eve Wells finds herself forced once more to aid the enigmatic Ravenna Friere, travelling to the jungles of West Africa to investigate a team of scientists hunting a legendary creature.
But the Nandi Bear is no mere African folk-tale, and as Eve begins to suspect that at least one long extinct creature still roams the ancient woodland, she finds herself plunged into a series of terrifying events, which both shake her faith in her time travelling companion, and leave her wondering at the identity of the enigmatic woman who steps in to save her.
The fifth book in the thought provoking five star rated time travel series – with a surprise cameo appearance from Sir David Attenborough!
Purchase online from:
---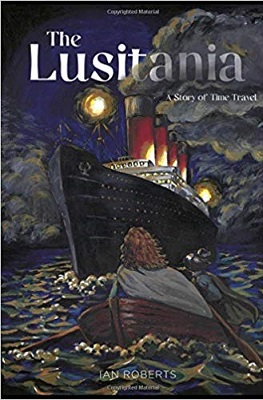 Instalment 6 – The Lusitania
Author – Ian Roberts
Pages – 196
Released – 28th October 2019
ISBN-13 – 978-1702003599
Format – ebook, paperback
"Her voice seemed to lose its power, her eyes drawn up to the towering prow, transfixed by the haze of light around the forward lamps, the damp sheen of spray on the glistening hull. 'It's going to hit us!' she found herself hissing as pure terror seemed to sap her strength."
A passenger liner destined for destruction, a mysterious saboteur, and deadly secret which could change the course of the First World War.
When museum curator Polly Nightingale accompanies time traveller Ravenna Friere on a mission to the Irish Sea, she has little idea that her intrusion into the Edwardian era will take a truly deadly turn. Trapped on board the five star liner RMS Lusitania, Polly finds herself in a race to make sense of the threat to the wartime vessel; while the troubling discovery that her friend Dr Eve Wells is also aboard – summoned by a mysterious young woman claiming to expose Ravenna's motives – leads to an ethical dilemma which could alter the course of world history.
The sixth gripping instalment of Ian Roberts five star rated time travel adventure series, drawing the reader ever closer to the truth behind Ravenna Friere's mysterious story.
Purchase online from:
---
About the Author
The elusive Ian Roberts is a writer, historian and former tutor of medieval history who has been making-up implausible adventures for as long as he can remember.
Often writing with a strong female lead, he uses the medium of time travel as a way of exploring the past, creating a world where the miraculous is possible – and his brand of quirky historical fiction will be sure to delight lovers of both fantasy adventure and classic science fiction.






---
Share your thoughts on the The Deeper Realms Series in the comment section below!
---
*This is a sponsored post