The Mighty Dynamo by Kieran Crowley – Promo Post
The Mighty Dynamo by Kieran Crowley – Promo Post
Today we welcome author Kieran Crowley to Whispering Stories with his Promotional Post for his children's book 'The Mighty Dynamo', which was released on 19th May 2016.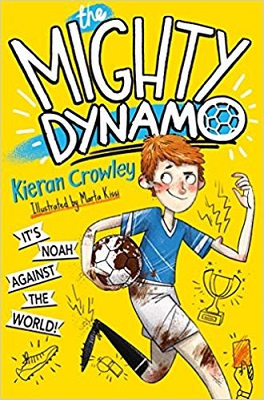 The Mighty Dynamo
Author – Kieran Crowley
Publisher – Macmillan Children's Books
Pages – 384
Release Date – 19th May 2016
ISBN 13 – 978-1447299783
Format – ebook, paperback

Cheer on Noah and his team in Kieran Crowley's The Mighty Dynamo. Filled with footy, fun and friendship, it's an hilarious story perfect for young football fans.
Noah longs to be a professional footballer – and playing in the Schools' World Cup qualifiers might be just what he needs to get scouted. But when he's banned from his school team for something he didn't do, all his dreams are in doubt.
Determined to live up to his Mighty Dynamo nickname, Noah must find his own way to enter the contest – no matter what it takes! With best friend Stevie on tactics, and the skills of some unlikely new teammates, he's soon ready to take on the world – just as long as no one plays foul . . .
What reviewers' are saying:
– "This book has it all: laugh-out-loud moments, lump-in-throat moments, an exciting storyline, and great characters you genuinely care about. Readers will find themselves cheering on Noah and his team, right to the exciting finale." — Book Trust (UK)
– "A lovely story of schoolboy – and schoolgirl – dreams … an entertaining read, this is also a wise and thoughtful commentary on life and football, and on friendship, family and love."- The Irish Examiner
– "Moments of hilarity abound both on and off the field … sports fans will enjoy the action-packed gameplay"— Publishers Weekly (US)
– "A back of the net stunner" – Inis Reading Guide for Children (Ireland)

---
Purchase online from:
---
About the Author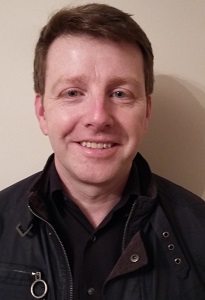 Kieran Crowley is a children's writer from Cork in Ireland. He is the author of 'The Mighty Dynamo', 'Colm & the Lazarus Key' and 'Colm & The Ghost's Revenge'. His latest book, 'The Misfits Club', is a funny mystery story inspired by The Famous Five, The Goonies and Kieran's failed childhood attempts to form his own mystery-solving club. He has worked in factories, offices and as a security elf in Santa's Wonderland.
Author Links



---
Share your thoughts in the comment section below!
---
This is a sponsored post