The Next Chapter with Heidi Swain
Heidi Swain
Today we welcome back author Heidi Swain to Whispering Stories Blog to catch up on what she has been doing since our interview with her back in October 2015 on 'The Writing Life of: Heidi Swain'. This post contains affiliate links.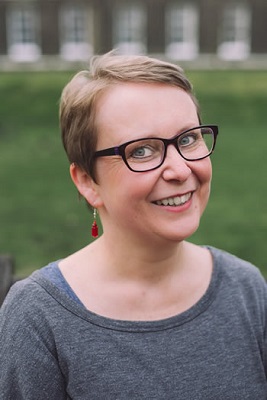 Although passionate about writing from an early age, Heidi Swain gained a degree in Literature, flirted briefly with a newspaper career, married and had two children before she plucked up the courage to join a creative writing class and take her literary ambitions seriously.
A lover of vintage paraphernalia and the odd bottle of fizz, she now writes feel good fiction with heart for Simon and Schuster.
Her debut novel, The Chery Tree Café was published in July 2015 and since then she has had a further seven books published, becoming a Sunday Times Bestseller in 2017. She has released her her 2019 summer title, Poppy's Recipe for Life while working on her next project.
Heidi Swain is represented by Amanda Preston and lives in Norfolk with her wonderful family and a mischievous cat called Storm.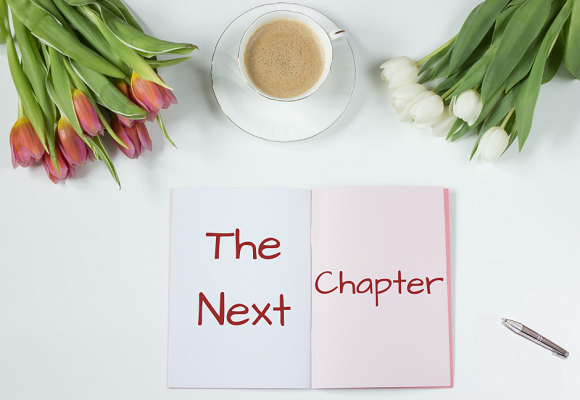 Welcome back to Whispering Stories Blog, lovely to be featuring you again. We last met you back in October 2015 when we spoke to you about your writing life and your debut book 'The Cherry Tree Café'. Since that date I believe you have written and published another eight books.
1) How has life changed since we last met you?
My life has changed considerably in the last three years and I'm delighted to be writing full time now and having two titles published every year. It is extremely busy, but I wouldn't change a thing.
2) Has your writing style changed since we last interviewed you?
No, I'm still writing commercial fiction – the same genre as The Cherry Tree Café – but that said, I do think the books have more depth and detail now. Writing, like any craft, requires time to develop and I am always striving to make each new book even better than the last.
3) Have you allowed yourself to be influenced by your readers' opinions of your characters?
I consider myself most fortunate that my readers are extremely fond of my characters – especially the main players. I am often asked if I will write a follow-up to see how their stories develop and, although I don't do this, as most of the books feature the same settings (Wynbridge and Nightingale Square), the characters do pop up in subsequent titles so folk can keep up with them and their news.
4) Have you found writing gets easier or harder the more books you write?
Overall, I would say it is harder. There are some aspects which happen more naturally, but there are always moments throughout the publishing process where I find myself holding my breathe and crossing my fingers!
5) Is there a difference in the way you feel about your books the more you publish? As in do you still feel the same level of excitement?
I still feel the same level off attachment to each of the books. I invest so much time, love and commitment into everything I write it really is like having an extra large brood of offspring. Each release carries a heady mix of emotions with it, but once the first reviews are posted on Netgalley and I can let out that lungful I've been holding in, the excitement begins to build again.
I'll never get used to seeing my books on the shelves and my name in print. It's always a thrill – especially if someone pops a copy in their trolley while I'm taking a #shelfie.
6) If you could live within the pages of any of the books created by you, which would you choose?
This is such a difficult question to answer as I love all the stories I have told! However, if I really have to pin it down to one, I'll go for Sleigh Rides and Silver Bells. I love the way Anna falls back in love with Christmas and I love the Connelly clan at Wynthorpe Hall. I would be so happy to spend just one Christmas there.
Concerning your latest book: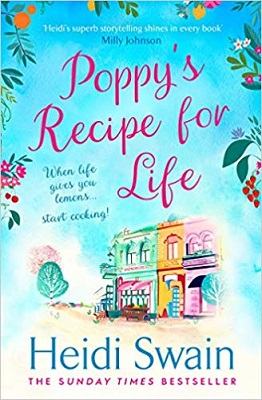 Poppy's Recipe for Life
Author – Heidi Swain
Publisher – Simon & Schuster
Pages – 432
Release Date – 30th May 2019
ISBN 13 – 978-1471174384
Format – ebook, paperback, audio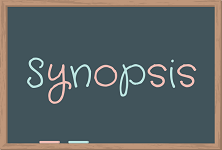 Treat yourself to a glorious novel full of food, sunshine, friendship and love!
Things haven't always been straightforward in Poppy's life but her dreams are finally within her reach.
She's moving into a cottage in beautiful Nightingale Square, close to the local community garden, where she can indulge her passion for making preserves and pickles. She may not have the best relationship with her family but she is surrounded by loving friends, and feels sure that even her grumpy new neighbour, Jacob, has more to him than his steely exterior belies.
But the unexpected arrival of Poppy's troubled younger brother soon threatens her new-found happiness and as the garden team works together to win community space of the year, Poppy must decide where her priorities lie and what she is prepared to fight for …

7) How long did it take you to write this book?
Because I publish two books a year the time I take to write each one is roughly the same – around 12 weeks for the first draft and then there are the edits to work through. I don't keep a specific record but would say the Poppy's Recipe for Life conception to publication day will work out to be approximately nine months.
8) Can you tell us a little about your new book?
I was particularly keen to write another book set in Nightingale Square and Poppy was one character from Sunshine and Sweet Peas, who kept making her presence felt by popping back into my thoughts. In this book, I have very much enjoyed being able to wander further from the Square and along the road to where Poppy works in the local grocery store. She has a couple of friends with their own businesses there and I hope my readers will enjoy getting to know them.
9) Can you tell us anything you edited out of your book?
There was one change of name for a central character, but nothing much to edit out.
10) Are you still going through the same publishing methods?
Yes, I am still contracted to Simon and Schuster and the Books and The City Team and very happily so. I signed a new contract just a few months ago and have three new books after Poppy's Recipe for Life in the pipeline.
11) Can you remember seeing your book for the first time in the bookstore, supermarket, online?
Most definitely. It was a heart thumping moment and still is! I always make a point of going to as many places as I can on and around publication day to take photographs. Before I was published, I used to imagine how it would feel to see my name on the shelves and it's every bit as wonderful as I imagined it would be.
12) What next for you in your writing career?
Having just signed a three book contract I'll be working hard on writing the best books I can, promoting them and getting to know more lovely readers, bloggers and authors!
Reviewers' Questions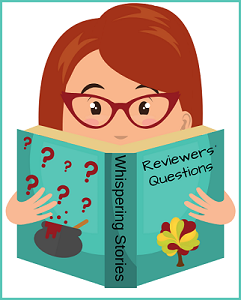 1) Question from Julie – If you are returning to the same characters, has your relationship with them changed?
Hello Julie. That's a great question! I often bump into the same characters and yes, I suppose my relationship with them has changed. Some of us have been together for five or six years now, so it's like meeting up with old friends. There are quite a few – Jemma and Lizzie from The Cherry Tree Café in particular – who I write without thinking. I have a very lovely cast to draw on!
2) Question from Nia – If you look back at your first book, which part of the writing or publication makes you the proudest now?
Hi Nia. That's a thought provoking question. I think the thing I'm most proud of, having been held back by lack of confidence and fear of failing for so long, was actually taking the plunge and sending that first book off. Once I had made the decision to go for it everything began to fall into place so my courage was richly rewarded.
3) Question from Ellwyn – When you're not writing, where can we find you?
Hello Ellwyn. Predictable I know, but when I'm not writing and I have some spare minutes, you'll find me with my nose in a book. I'm an avid reader and always have been. I'm also a keen gardener and love spending time in my local woods and RSPB reserve.
---
Author links





---
Share your thoughts in the comment section below!
---
The above links are affiliate links. I receive a very small percentage from each item you purchase via these link, which is at no extra cost to you. If you are thinking about purchasing the book, please think about using one of the links. All money received goes back into the blog and helps to keep it running. Thank you.