The Devil Upstairs by Anthony O'Neill – Promo Post & Extract
The Devil Upstairs by Anthony O'Neill – Promo Post & Extract
Sponsored Post. Today on the blog we welcome author Anthony O'Neill with his 'Promotional Post' for his new book 'The Devil Upstairs' which was released on 5th September 2019. Keep on scrolling down to read a chilling extract from the book.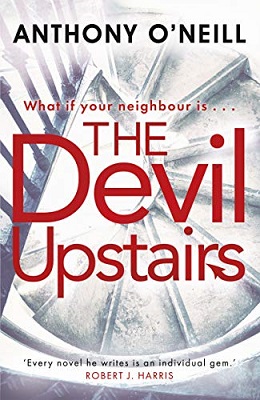 The Devil Upstairs
Author – Anthony O'Neill
Publisher – Black & White Publishing
Pages – 304
Release Date – 5th September 2019
ISBN 13 – 978-1785302619
Format – ebook, hardcover

In a quiet corner of Edinburgh, Cat Thomas is going through hell.
She's tried everything. He respects nothing.
If your neighbour was making your life hell … Would you call upon the devil?
Cat Thomas, a brilliant fraud investigator, has just relocated from Florida to a dreamy flat in historic Edinburgh. Everything seems perfect. Everything seems serene. Except for the unbelievably noisy wannabe rockstar upstairs.
Soon Cat's blissful new life is in ruins. Desperate, she's willing to try anything. When all else fails, she makes an appeal … to Satan.
And suddenly everything is eerily quiet. But her nightmare has only just begun …
What Reviewers' Are Saying:
– Creepy, well written and kept me on the edge till the end. 5 Stars
– It kept me guessing and constant reading until the very end! 5 Stars
– Brilliantly dark and relevant. 4 Stars

---
Extract
I sometimes lie awake thinking of ways to kill him. Actually kill him. I wonder if I can drill a hole in my ceiling, feed a rubber hose through his floor and fill his place with carbon monoxide. I wonder if I can set fire to the building at night and burn him to a crisp. I wonder if I can loosen a step, or set up a tripwire, so that he goes tumbling down the stairs and cracks his skull open. I wonder if I can attach something to his car so that it blows up when he turns on the ignition – that sounds ridiculous but I know how it's done. And it goes without saying that if you could kill someone by pressing a button – just pressing a button and leaving no forensic evidence whatsoever – I would've finished him off a hundred times, a thousand times, by now.'
Cat could hear her own voice in her ears – with a sort of disembodied horror – but she couldn't stop.
'And even when I'm not thinking of ways to kill him, I'm dreaming of ways he might be killed. Maybe that light plane I hear buzzing overhead will drop out of the sky and crash into the top floor – just the top floor. Maybe the landing gear will fall off that jetliner. Maybe that storm will send a branch spearing through his window. Maybe that shooting star is a meteor heading straight for his head. You can't imagine how many ways I've fantasised about this guy getting crushed, sliced open, ripped apart. And yeah, that's shocking, and yeah, I wake up in the morning thinking, "My God, what's the matter with me?" But that's what happens when you're at your wits' end. When you're tired. When you're not thinking straight. When your peace of mind is suffering, when your health is suffering, when the only answer seems to be doing something that was previously unthinkable.'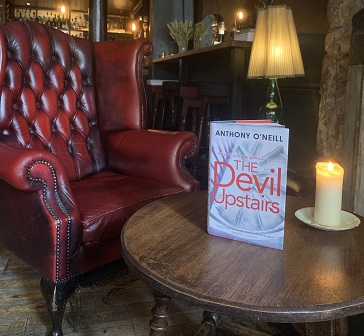 ---
Purchase online from:
---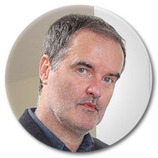 Anthony O'Neill is the son of an Irish policeman and an Australian stenographer. He was born in Melbourne and lives in Edinburgh.
He is the author of Scheherazade, a revisionist Arabian Nights epic; The Lamplighter, a psychological horror novel set in Victorian Scotland; The Empire of Eternity, a history-mystery involving Napoleon Bonaparte and the early years of Egyptology; The Unscratchables, a Swiftian satire featuring dog and cat detectives; and The Dark Side, a crime novel set on the far side of the moon.
Film rights to The Dark Side have recently been purchased by 20th Century Fox for development by Oscar-winning screenwriter Steven Zaillian.
You can find out more about Anthony O'Neill by visiting the website/social media sites below.
www.anthonyoneill.net
Goodreads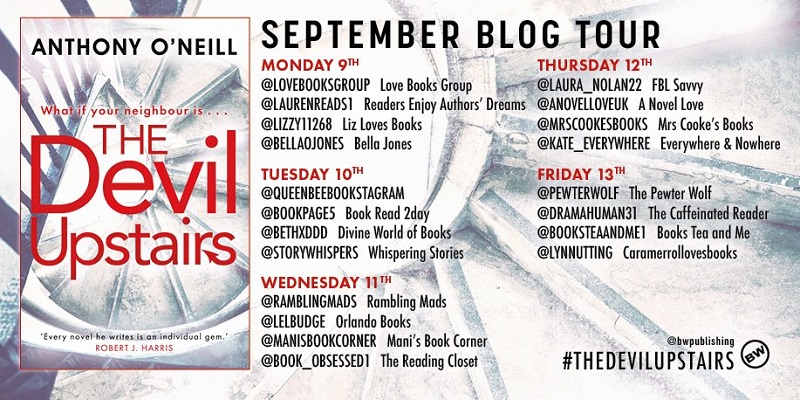 ---
Share your thoughts in the comment section below!
---
*This is a sponsored post