The Next Chapter with Lynda Renham
Lynda Renham
Today we welcome back author Lynda Renham to Whispering Stories Blog to catch up on what she has been doing since our interview with her back in April 2016 on 'The Writing Life of: Lynda Renham'. This post contains affiliate links.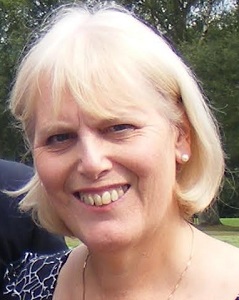 Lynda Renham is author to many popular romantic comedy and gripping psychological thriller novels. She lives in Oxford, UK. She has appeared on BBC radio discussion programs and is a prolific blogger, Twitter and Facebook contributor.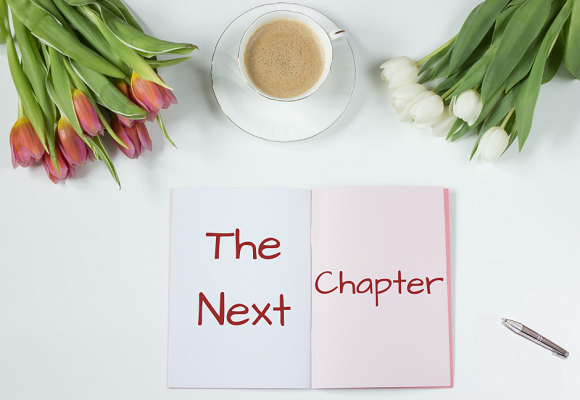 Welcome back to Whispering Stories Blog, lovely to be featuring you again. We last met you back in April 2016 when we spoke to you about your writing life and your latest book at the time 'Perfect Weddings'. Since that date I believe you have written and published another six books.
1) How has life changed since we last met you?
It has changed considerably. In my personal life there have been a lot of losses. It has changed my perspective and I'm thinking differently about my writing.
I also became very disillusioned by Facebook and was quit by several people on there that I considered friends. So I guess I have changed a lot since we last spoke. Although I follow your page avidly and always have.
2) Has your writing style changed since we last interviewed you?
In a way it has. I am still writing romantic comedy and am in the process of writing one. But I've also taken some time to write the novels I've been craving to write for many years and have become very excited about it. So, I'm currently writing lots of different things and enjoying it.
3) Have you allowed yourself to be influenced by your readers' opinions of your characters?
I listen to all my reader's comments. I feel you can learn a lot from reviews and reader's opinions. I'm not influenced but I certainly take note.
4) Have you found writing gets easier or harder the more books you write?
It gets easier in one way but harder in others. If the ideas are challenging then the harder the writing but I wouldn't want it to be easy. The pleasure in writing is overcoming the challenges and working out plots.
5) Is there a difference in the way you feel about your books the more you publish? As in do you still feel the same level of excitement?
I get excited about a book. I get excited to think people will read it. I don't think that will ever go. I'm not anxious about them as I once was. I'm more philosophical now.
6) If you could live within the pages of any of the books created by you, which would you choose?
I think I would live the life of Archie in When Archie Met Rosie because he is such a lovely character and the story is so true to life for me. It's set in Essex where I was born and raised and many of the characters are based on people I knew. I'm very fond of that book.
Concerning your latest book: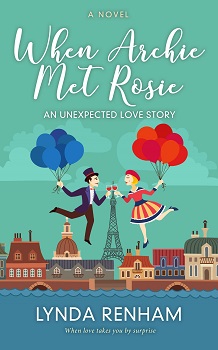 When Archie Met Rosie
Author – Lynda Renham
Publisher – Raucous Publishing
Pages – 307
Release Date – 5th June 2018
Format – ebook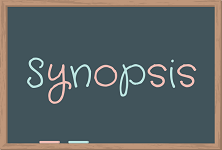 *An Unexpected Love Story*
Rosie Foster has two dreams. The first is to get off the Tradmore Estate and the second is to go to Paris. When she wins at the Gala bingo it looks like her dreams may come true. But is money the root of all evil?
Archie wants for nothing. He has his five bedroom house but no one to share it with now his beloved wife Cathy has died.
And then … Holly has a disastrous night out and Archie meets Rosie against all odds.
A funny, sad and poignant tale of how love can be found in the strangest places.

7) How long did it take you to write this book?
It took about six months to write when 'Archie Met Rosie' because I also wrote 'She Saw what he Did' at the same time. So if it is okay I will talk about both.
8) Can you tell us a little about your new book?
'When Archie Met Rosie' is very much the story of hard times and differing class of people. How love can bridge any gap. It's a love story but also a realistic story.
'She Saw What he Did' is a non-stop action novel. It is the story of how far a mother will go to protect her family and how far another will go for money. It took about four months to write.
9) Can you tell us anything you edited out of your book?
I actually didn't edit anything out of these books.
10) Are you still going through the same publishing methods?
I'm still undecided. Most certainly with the romantic comedy but with the other new one I'm not sure.
11) Can you remember seeing your book for the first time in the bookstore, supermarket, online?
Oh yes. The best feeling ever!
12) What next for you in your writing career?
Continuing on and trying new things. New ideas. New challenges. I find that very exciting.
Reviewers' Questions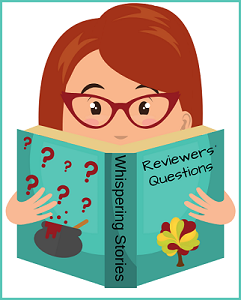 1) Question from Cara – Do you base your characters on people you know or have met briefly?
Yes, I do. Not all of them but many have been based on people I know.
2) Question from Ellwyn – When you're not writing, where can we find you?
Crocheting or knitting in my summer house.
3) Question from Kerstin – Do you have a writing routine?
No, not really. I try to work several hours a day but they're not set routing times. I write most of the day pretty much.
---
Author links





---
Share your thoughts in the comment section below!
---
The above links are affiliate links. I receive a very small percentage from each item you purchase via these link, which is at no extra cost to you. If you are thinking about purchasing the book, please think about using one of the links. All money received goes back into the blog and helps to keep it running. Thank you.