The Next Chapter with Sheryl Browne
Sheryl Browne
Today we welcome back author Sheryl Browne to Whispering Stories Blog to catch up on what she has been doing since our interview with her back in March 2016 on 'The Writing Life of: Sheryl Browne'. This post contains affiliate links.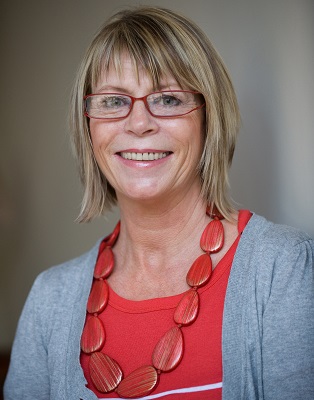 Bestselling Author, Sheryl Browne, writes taught, dark, twisty psychological thriller and contemporary fiction. Sheryl's latest psychological thriller THE MARRIAGE TRAP comes to you from fabulous BOOKOUTURE.
A member of the Crime Writers' Association and the Romantic Novelists' Association, Sheryl has several books published and two short stories in Birmingham City University anthologies, where she completed her MA in Creative Writing. Sheryl has also obtained a Certificate of Achievement in Forensic Science and – according to readers – she makes and excellent psychopath.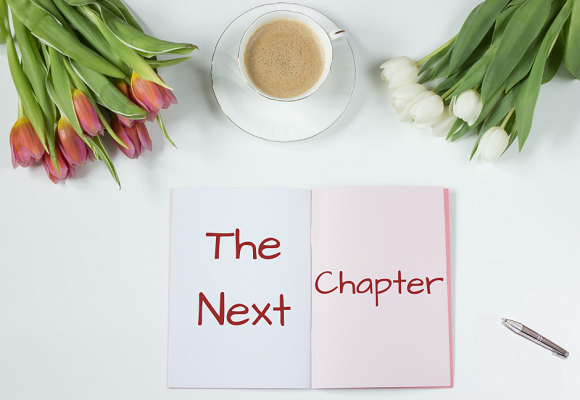 Welcome back to Whispering Stories Blog, lovely to be featuring you again. We last met you back in March 2016 when we spoke to you about your writing life and your latest book at the time 'The Rest of my Life'. Since that date I believe you have written and published another nine books.
Hi, Stacey, Steve, Cara and Kerstin! It's lovely to be back and still writing! Thank you so much for your support.
1) How has life changed since we last met you?
Gosh, where do I begin? Life has definitely changed. My writing schedule is pretty hectic, to be honest, but I couldn't be happier. I am now writing for fabulous Bookouture, currently on my second three book contract. My first book to be published with Bookouture, The Babysitter, secured overseas rights in Italy, Poland and the Czech Republic, and is due to be published by Grand Central Publishing in the US in trade paperback on July 9, 2019! Needless to say, I am thrilled to bits.
I was beyond thrilled to be told by my editor recently that sales on the three books in my first contract are now in excess of 250,000 copies. How amazing is that? Words fail me. I know, I'm supposed to be a writer! It's all down to the support of people like you, my fab editor, Helen Jenner, and the fantastic Bookouture Team. Thank you SO much.
2) Has your writing style changed since we last interviewed you?
Definitely. I've apparently switched to THE 'DARK SIDE'. I'm now writing psychological thriller and loving it. In truth, I've always been fascinated by what shapes people and whatever genre I write in I like to strip away the layers and, hopefully, share with readers a little of what lies beneath the surface. I think in writing psych thriller, I am exploring the darker psyche of some of my characters, looking at the nature vs nurture conundrum.
Is badness in the genes? Is it brain function or childhood experience that creates a monster? A combination of all three?
3) Have you allowed yourself to be influenced by your readers' opinions of your characters?
That's a difficult one. I'm always interested to hear readers' feedback. It's not possible to change a book after publication, but I do bear points that come up consistently in mind as I write. Regarding my characters, in The Babysitter we have Jade, who, shaped by her childhood experiences, is… Well, perhaps not someone you would want to babysit your children. She's bad – whether she's fundamentally bad, I leave the reader to decide. She's certainly a character readers love to hate, so, yes, I guess I am influenced, because I would love to write more characters like Jade.
4) Have you found writing gets easier or harder the more books you write?
Hmm? I'd say easier. Simply, because you learn as you write (and read – other authors can show you how to weave a story and they can be a massive inspiration for your own writing). Again, reader feedback plays a hugely important part in the writing process. If readers and bloggers love a book enough to shout it out to the world, that is the biggest inspiration of all to crack on with the next.
5) Is there a difference in the way you feel about your books the more you publish? As in do you still feel the same level of excitement?
I'm still pinching myself, to be honest. Yes, I do. I feel excited, proud and humbled all at once when I see my books published. The Bookouture covers are amazing and that ramps up the excitement immediately. The cover for my latest – The Marriage Trap, published July 30 – is just beautiful.
6) If you could live within the pages of any of the books created by you, which would you choose?
Ooh! Do I really want to live in a psychological thriller? Okay, if I must, I'd choose The Affair, which deals with a particularly sensitive subject: that of the loss of a child. Without going into detail, this is an area I am familiar with. In the writing, I felt Alicia's and Justin's every emotion. I would like to be there to do a little handholding, I think.
Concerning your latest book: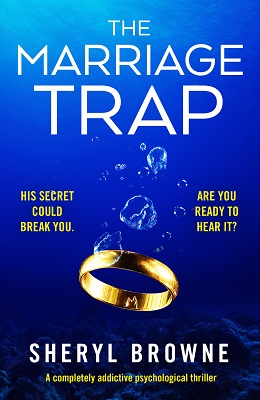 The Marriage Trap
Author – Sheryl Browne
Publisher – Bookouture
Pages – 323
Release Date – 30th July 2019
Format – ebook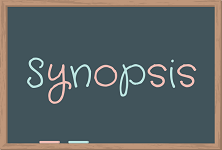 My husband has been keeping secrets for a long time. He thinks I don't know what he does outside of this house. But I know everything…
Karla watches silently as Jason hurriedly packs his belongings into a suitcase. She knows that her stillness is unnerving him as she watches his every move from the doorway of their bedroom.
Clothes are screwed up and packed into the case, along with a watch she bought him for his last birthday and his precious laptop. He takes everything from his bedside table. Everything except the framed wedding photo, which now stands alone. Karla strains to see the smiling faces in the photo. If only she knew then what she knows now.
'I've fallen in love with someone else,' he'd said to her, just moments earlier. The brutality of those words hit Karla hard and she struggled to breathe as she took in each word in turn.
You may think you know what Karla will do next. But you'll be wrong. Because Karla isn't who you think she is. Only she knows what's about to happen. And you will never see it coming.
An absolutely gripping psychological thriller for readers who loved The Girl on the Train, Gone Girl and The Other Woman. With twists you'll never see coming, you will not be able to put this one down!

7) How long did it take you to write this book?
I'd say about four to five months – but that's just the first draft. From there, it undergoes structural edits, which sometimes means a rewrite of sections, and then a copy edit and finally a proof edit before it's ready for publication.
8) Can you tell us a little about your new book?
The Marriage Trap begins with a marriage break up. I am told by one reviewer it is a VERY powerful and emotive start and sets the scene for what's to come (thank you Mark Fearn). From here, we're examining how Karla and Jason have reached this point, even though neither of them want it.
The story looks at the negative influence those who are supposed to care for us can have on our lives, hush money, blackmail, threats, intimidation, fear. I'm told the twist about two-thirds in is massive and the twist at the end is knockout (music to my ears!). I daren't say more.
9) Can you tell us anything you edited out of your book?
A nightclub sex scene. It was too graphic, so I toned it down.
10) Are you still going through the same publishing methods?
As mentioned, I'm writing for Bookouture now and they are just fantastic. I submit (hoping they will love it. That said, they know what the reader wants, so I'm always ready to have a rethink or rewrite) and they take care of the rest, leaving me free to write the next. I really do feel very blessed to have found such a professional and safe home from my books.
11) Can you remember seeing your book for the first time in the bookstore, supermarket, online?
Yes, and it gives me the biggest thrill. Mostly because of those fabulously powerful Bookouture covers and the support of readers who seem to love Bookouture covers too.
12) What next for you in your writing career?
I'm about 10,000 words away from completing book five. Again, I daren't say much about it yet, except that I'm tying myself in knots with the twists. Time for a read through, I think. Then, it's on with book six. Thereafter, I'm hoping I can come up with some new and original psych thriller ideas. Fingers crossed!
Reviewers' Questions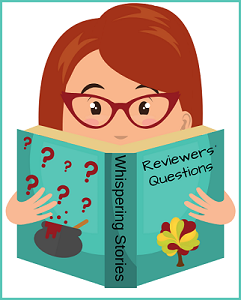 1) Question from Steve – Can you write in a noisy environment or do you have to have silence?
I'm really boring, I have to have silence. Or maybe a blast of music if it's pertinent to the story. For instance, my main male character in The Second Wife liked to blast out classical music in his car and also chose a certain track – Elgar's 'Nimrod', a beautiful, moving piece – for a funeral. I played that a few times over to get me in the mood.
2) Question from Cara – What do you use to inspire your stories?
The short answer is people and the whole gamut of emotion that comes with them. As mentioned, I've always been fascinated by what shapes people and I like to delve a little deeper. A writer's mind thrives on exploration. Every scenario, every place, every face tells a story. If I come across an argument between a couple, for instance, I have my stimulus for a book, upon which my overzealous writer's mind weaves fictional facts.
3) Question from Kerstin – What's your favourite book?
Anything by Martina Cole, who fuelled my desire to delve into the darker side of human nature. I love how Cole gets inside the head of her characters. Also, Misery by the fabulous Stephen King, which I think everyone on the planet has read – or possibly should! I've recently read Betray Her by Caroline England, which is exquisitely written. I identified with the narrator so profoundly through her grief at one point, I literally stopped breathing. I'm struggling to choose a favourite. Can you tell?
---
Many thanks again for your support, Stacey. And massive thanks, also, to the fantastically hardworking bloggers and reviewers and every single reader out there for reading my books. I honestly couldn't have done this without the support of the writing/reading community. Have a fab day all!
Author links





---
Share your thoughts in the comment section below!
---
The above links are affiliate links. I receive a very small percentage from each item you purchase via these link, which is at no extra cost to you. If you are thinking about purchasing the book, please think about using one of the links. All money received goes back into the blog and helps to keep it running. Thank you.