The Only Way is Up by Carole Matthews – Book Review
The Only Way is Up by Carole Matthews – Book Review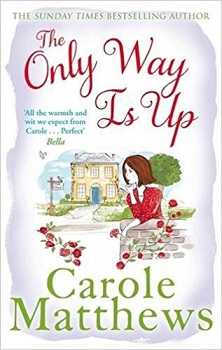 The Only Way is Up
Author – Carole Matthews
Publisher – Sphere
Pages – 464
Release Date – 28th April 2013
ISBN – 978-0751551365
Format – ebook, paperback, hardcover, audio
Reviewer – Stacey
Rating – 5 Stars
Contains Affiliate Links

Lily and Laurence had it all: the money, the car, a beautiful home in the Buckinghamshire countryside. Then Laurence loses his job and everything disappears.
With nowhere to turn, Lily and Laurence are forced to take their two young children and move to a flea-ridden council house on a notoriously rough estate. As they try to pick up the pieces of their shattered lives, Lily constantly dreams of returning to her old, luxurious life.
Will her dream come true or will she learn that money doesn't always buy happiness?

This is another of Carole Matthews' fantastic books, as with all of her other novels, this one is an easy to read chick lit.
You are entered into the life of Laurence and Lily and are with them every step of the way, whilst they struggle with everyday life, a life that most people take for granted, as now they have no-one else to do everything for them.
In the beginning I got the sense of this quite snobby, perfect couple, with their two perfect children and I wasn't that keen on the characters. Its only once they lose everything that the characters really come to life.
Laurence is hit the worst by the situation. With no job, car and money and now having to sign on for benefits, he feels like a failure and becomes depressed. But it was the way that Lily handled the situation that I loved, from her finding the cheapest cuts of meat and learning to make a meal, to holding her family together. She is one tough lady and even with her posh accent, the locals seem taken with her.
The children learned to adapt very quickly and found the situation an adventure, including starting at a new school and making new friends.
The plot as I've read on some other reviews is quite far fetched, but people need to remember that this is a fictional book, with fictional characters and a fictional storyline, and if it was told as a true representation the story wouldn't be half as fun nor be interesting to read.
The book really hit home with me, as at 18 years old I left me parents home to find my own way in the world. The first home that I had was nothing like I was used to. It had no heating, there was a hole in the back door that let the freezing air in and the garden was a jungle. Part of me could empathise with the family and I could understand their emotions in given situations.
The family turn out to be fighters, and become more rounded people. They learn that just because someone lives on a council estate and doesn't have much money, doesn't make them a bad person, and that sometimes you need a glitch in your life to come back down to earth and see how the 'other side' live.
The Only Way is Up isn't a thrill ride, nor action packed. It is a sweet, loving book that shows you what true hardship can do to a family, and that it's how you cope with the situations thrown at you, and pulling together as a family that matters.
Book Reviewed by Stacey
Purchase Links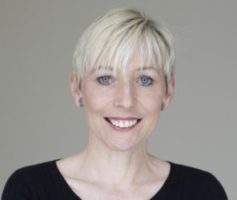 Hello! I'm a writer of romantic comedy, drinker of champagne, baker of cakes and eater of chocolate. I live in the Costa del Milton Keynes with my dearly beloved, Lovely Kev, in a minimalist home with no carpets, curtains or ornaments. I like walking, dancing, Zumba, movies and watching rubbish telly.