The Power of A Dream by Dr Leanne Armitage – Guest Post
The Power of A Dream by Dr Leanne Armitage – Guest Post
Today on the blog we welcome author Dr Leanne Armitage, with her guest post 'The Power of A Dream' in which she talks about her book of the same name which was released on 22nd March 2022. This post contains affiliate links.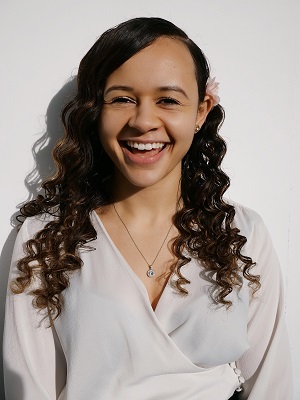 Leanne's ultimate mission in life is to inspire people to be the best version of themselves. She does this through sharing her story of the obstacles she has overcome in order to walk in her purpose.
In addition to this she has a passion for healthcare, and currently works as a junior doctor with interests in Anaesthetics. In 2018 she co-founded a charity – The Armitage Foundation -which exists to increase diversity across UK medical schools. As a result of the work she has been doing through The Armitage Foundation, she was awarded the 2018 UK Queen's Young Leaders award by Her Majesty the Queen at Buckingham Palace.
Leanne has also featured in the 2021 edition of the Future Leader's Magazine as number 4 out of 150 of the UK's most outstanding African-Caribbean students and new graduates. In 2020 she was named a LinkedIn Top Voice and has featured on several news channels including Channel 4 News, ITV News, BBC Radio, the Sunday Telegraph, the Daily Telegraph and the Evening Standard.
In her spare time Leanne enjoys exercising – she is an avid gym goer. She also loves socialising with friends and dancing!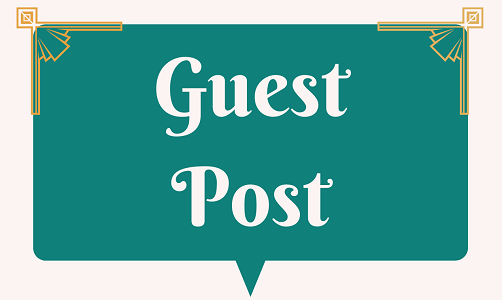 The Power of A Dream
From about the age of 17 I have had the desire to write a book. At this stage I wasn't certain what it would look like, though I knew the theme of the book would be linked to inspiring and empowering people. Ten years later, this desire has finally come to fruition and I am the proud author of The Power of A Dream.
The Power of A Dream is a book designed to reawaken people's desire to dream and to offer practical strategies for the implementation of their dreams. The first four chapters have an autobiographical tone as I share my story about the birth of my dream, the various obstacles I needed to overcome, and my first steps towards realising my dream. The remaining seven chapters share seven principles that will help you along your journey towards pursuing your dream. The principles touch on key concepts such as self-discipline, time-management and prioritisation, the power of collaboration and mentorship, facing fear; and even more sensitive topics such as healing from emotional pain.
Writing a book of this nature was more than just a desire of mine; it was something I felt compelled to do! For my age (27 years young) I am often celebrated for how much I have achieved, particularly in light of the background I come from. I grew up in a single parent home on a council estate in Peckham, one of the most deprived areas in London at the time. I met my father for the first time aged 19, I come from a family of zero medics, and my mother left high school with no qualifications. People would often never project that a young person from a background like mine, would go on to achieve what I have. In spite of this, not only have I realised my dream of becoming a doctor, I have surpassed this beyond my wildest imagination.
Along my journey I have received multiple leadership awards, including the UK Queen's Young Leaders Award presented to me by Her Majesty the Queen at Buckingham Palace. I have featured on national news, I am an inspirational speaker, I am the co-founder of The Armitage Foundation – a charity committed to increasing diversity across UK medical schools, and now a book author! As well as having a strong desire to succeed and to make a positive difference in the world around me, a lot of my success to date has stemmed from the guidance of amazing mentors and the practice of living a principled life. Through my book I share how applying key principles helped me to overcome the limitations that could have otherwise held me back.
The Power of a Dream is a book that will speak to anyone who deep down knows there is more to the current life they're living and is ready to start taking steps towards this. It is a book that will encourage you to pursue and nurture the wacky ideas that simultaneously fill you with fear and excitement. It is a book for the person who not only dares to dream, but is willing to take the leap of faith required to start realising their dream.
---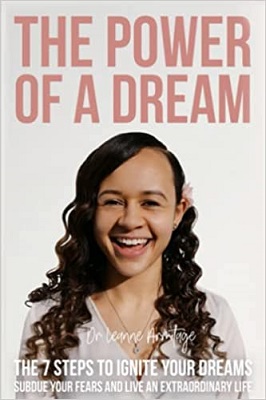 The Power of A Dream


The 7 Steps to Ignite Your Dreams Subdue Your Fears and Live an Extraordinary Life
Author – Dr Leanne Armitage
Pages – 114
Release Date – 24th March 2022
ISBN 13 – 978-1800686861
Format – ebook, paperback, hardcover

The Power of A Dream is a book designed to reawaken your desire to dream, replace your fear with courage, and offer you practical strategies for the implementation of your dream.
We've all dreamt of a possible future we envision for ourselves. Sometimes the challenges and complexities of life mean our dreams are put on hold, or at worst – abandoned completely. In this book, you'll be empowered to relinquish excuses; you'll be filled with hope for what's possible; and you'll be offered practical strategies to translate the dream in your mind from an idea, into reality.
The journey towards realising your dreams could start now, so why wait?
Purchase Online From:
---
Author Links
Twitter
Instagram
Website
---
The above links are affiliate links. I receive a very small percentage from each item you purchase via these link, which is at no extra cost to you. If you are thinking about purchasing the book, please think about using one of the links. All money received goes back into the blog and helps to keep it running. Thank you.