The Writing Life of: Beth Moran
Beth Moran
This week I am thrilled to be interviewing author Beth Moran. Beth Moran will be sharing with us details of her writing life, telling us all about her latest book 'How Not To Be a Loser', which will be released on 24th March 2020 and answering a few fun questions too. This post contains affiliate links.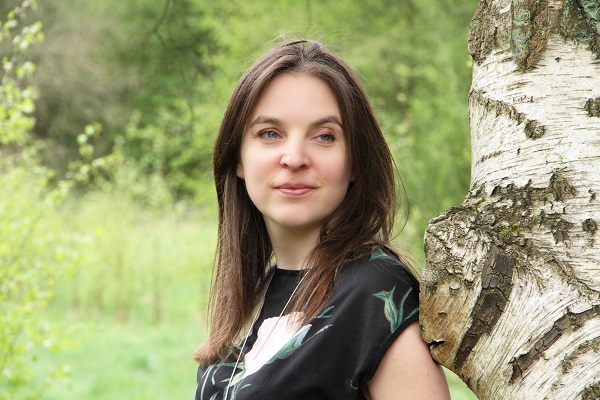 Beth Moran worked as a biochemist and then taught antenatal classes before giving it up to follow her dream of becoming an author. As well as writing novels, she is a foster carer and a trustee of the fabulous Free Range Chicks charity. Beth lives on the outskirts of Sherwood Forest country with her husband, youngest son and very friendly cocker spaniel Murphy.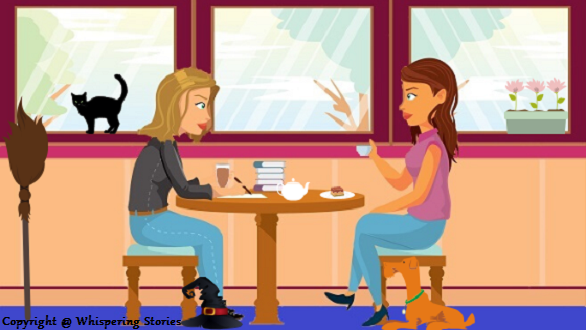 1) As a child did you have a dream job in mind?
For a long time I wanted to be a doctor, because I loved science and wanted a job helping people. It was only when I started applying for university that I realised I didn't want it enough to do a 5 year degree. I reapplied for Biochemistry, and ended up doing cancer research in a hospital lab, which was definitely the right choice.
2) Who was your favourite childhood author (s)?
I absolutely loved C.S. Lewis (and still do!).
3) Was there a particular point in your life that you realised you wanted to be a writer?
If any point in my life I'd thought that being a writer was a possibility, I would have jumped at the chance, but as someone who at school always got better marks in science than English, I never even considered it until I faced a career rethink in my early thirties. I'd been teaching antenatal classes, but a change in the hours meant that this wouldn't fit with my family life anymore. While I was wondering what on earth I was going to do instead, a couple of people suggested I write a book, and that was when I realised how much I loved telling stories.
When an idea came to me for a story, I decided to give it one chapter and see how it went. It took me one page before I'd fallen head over heels in love with writing fiction.
4) What is your average writing day like? Do you have any special routines, word count, etc?
I go on a long dog walk first thing every morning, which is always a great opportunity to clear my thoughts, or have a few conversations with book characters in my head. When I sit down to write, the first thing I do is go over the previous day's writing and edit it. This helps me slot back into the story, and re-tune to the characters. After years of writing wherever I could find a quiet spot, I now work in a lovely home office – apart from those sunny days when I relocate to my conservatory. One of the problems of sitting down and writing for hours is that I get very cold, so I have a little radiator under my desk, and often write in a hat and wrist warmers, like a true impoverished writer typing away in her garret!
I drink lots of tea throughout the day, switching between Yorkshire tea and chamomile to avoid too much caffeine. After about 6 or 7 hours, I've usually run out of steam, and move on to something else like admin, or on the rare days when my to-do list is clear, I might be forced to do some cleaning.
Because I'm on a multi-book contract, I have a table on my notice board with a word count target for each month. I then break this down into weeks and days as I go, bearing in mind what else I have on. I usually aim for between 1,500 and 3000 words a day, but I don't write every day as I also do freelance business writing, and am a foster carer.
5) How many books have you written? Any unpublished work?
I currently have 4 books published, and my next one, How Not To Be a Loser, is out on March 24th. Before writing Making Marion, my first published book, I wrote two children's books – partly because I didn't think I could manage a full length novel, and partly because these were the ideas that came to me. I also have an unpublished YA book, which I might decide to do something with one day – although youth culture changes so quickly it is probably already outdated!
6) Are you a plotter or a pantser?
I am 100% a plotter. I don't know if it is my science background, but I can't imagine writing a book without knowing exactly what is going to happen! Before I start, I have pages of notes on the setting, the characters, the timeline and the plot. Then, as I reach each different section of the story, I plan this in more detail. This means that when I sit down to write each day I have a clear idea of what I'm writing about. I find it helps me to write much faster, and any time I feel a bit stuck or start to ramble, I go back to my notes in order to get back on track.
Having said that, it doesn't stop my characters sometimes taking over, and ending up in a different place to where I had intended! Or, finding that I need to adapt a plan as I go, depending on my research or how the plot ends up coming together.
Concerning your latest book: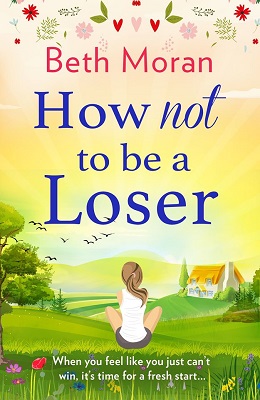 How Not To Be a Loser
Author – Beth Moran
Publisher – Boldwood Books
Pages – 344
Release Date – 24th March 2020
ISBN 13 – 978-1838893378
Format – ebook, paperback, audio

Amy Piper is a loser. She's lost her confidence, her mojo and her way.
But one thing she has never lost is her total love for her thirteen-year-old son Joey, and for his sake she knows it's time for a change. But first she has to be brave enough to leave the house…
What she needs are friends and an adventure. And when she joins a running group of women who call themselves The Larks, she finds both. Not to mention their inspiring (and rather handsome) coach, Nathan.
Once upon a time Amy was a winner – at life, at sport and in love. Now, with every ounce of strength she has left, she is determined to reclaim the life she had, for herself and for Joey. And who knows, she might just be a winner again – at life, sport, and love, if she looks in the right places…
Amazon.co.uk
– Amazon.com – Amazon.in – Apple Books – Blackwells
---
7) How did you go about researching the content for your book?
For How Not To Be a Loser I spent an afternoon grilling a friend who used to be a competitive swimmer, asking what it was like for her as a teenager. I also researched running clubs, and spent a lot of time reading about agoraphobia, especially people's personal experience of the impact this has had on their lives. The internet is an amazing resource for finding out about absolutely anything, but I find that actually talking to people always brings up invaluable nuggets of information.
8) How long did it take to go from ideas stage to writing the last word?
I first had a vague idea about a woman who threw away a promising sporting career for a man who wasn't worth it a few years ago, but I sat down and started getting this on paper in September 2018. I finished the first draft the following June, and then worked on some final tweaks last Autumn, so the very final draft was ready in November. Just over a year in total.
9) How did you come up with the title of your book?
While I have struggled in the past with book titles (two of which were chosen by my publisher), this one came to me quite early on. It fits perfectly with the main character Amy's decision to create a Stop Being A Loser Programme, while also conveying a deeper meaning about how we view success.
10) Can you give us an insight into your characters?
The main character is Amy, a woman in her early thirties who never recovered from giving up a glittering swimming career for the wrong man, and now has crippling agoraphobia. When she decides it is time to start facing up to her problems she ends up joining a running club, meeting a whole load of women dealing with their own challenges, and a particularly lovely running coach, Nathan.
11) What process did you go through to get your book published?
I was very fortunate this time around to have a multi-book deal with Boldwood Books, so after my agent had provided initial feedback, it was very straightforward to sent it off to my fabulous editor Sarah Ritherdon at Boldwood.
12) What's next for you writing wise?
I'm currently writing my next book, loosely based on the TV show 'Married at First Sight'. It is all about a family of sisters, and I'm having great fun exploring how these siblings love each other fiercely while at the same time being unable to resist speaking their minds! It also dips back into the days I worked as a research scientist, and required me to spend a lot of time researching cake, which is a pretty nice way to earn a living!
Fun Questions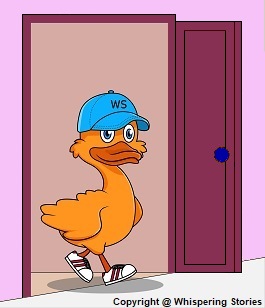 1) If you could have any super power for the day which would you choose?
I've always said that if I could have any superpower it would be endless energy! I'd love to be able to keep going and never get tired.
After a lifelong ambivalence about pets, in 2018 I did a total about face, and our family was forever changed by the arrival of Murphy, our cocker spaniel. Working at home meant that I often just sat inside all day, and having a motivation to get up and out into the countryside each morning has been fantastic for both my physical and mental health. He's the loveliest, friendliest dog. I can't imagine life without him.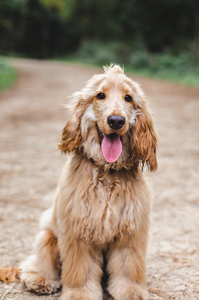 3) If you decided to write an autobiography of your life, what would you call it?
Ooh, that's a challenging question! One of the biggest stories of my life, which I often get invited to share, is how I have overcome selective mutism to now become a public speaker. So how about 'Finding My Voice'?
4) Your book has been made into a feature film and you've been offered a cameo role, which part would you choose, or what would you be doing?
I would be totally cheering Amy on from the sidelines! Either that, or there is a bit part for a nasty female reporter role. That might be fun…
5) Where is your favourite holiday destination?
I spent the holiday of a lifetime in Canada a few years ago, the highlight of which was visiting my late father's family. It was amazing to discover how similar we were, and a real eye opener into the power of our genes! My son will be heading back to Canada to study for a year this September, so that is a great excuse to head back over.
6) A baseball cap wearing, talking duck casually wanders into your room, what is the first thing he says to you?
I can't imagine a duck being able to walk casually if my dog is about! But if he did make it through the door, then maybe 'Can you please ask your dog to stop sniffing my under-feathers!'
---
I would like to say a big thank you to Beth Moran for sharing with us details of her writing life and for a wonderful interview.
Beth Moran – Author links





---
Share your thoughts on our interview with Beth Moran in the comment section below!
---
The above links are affiliate links. I receive a very small percentage from each item you purchase via these link, which is at no extra cost to you. If you are thinking about purchasing the book, please think about using one of the links. All money received goes back into the blog and helps to keep it running. Thank you.
Like us on Facebook – Tweet us on Twitter – Pin us on Pinterest