The Writing Life of: Jake Parent
Jake Parent
This week on 'The Writing Life of:' I am thrilled to be interviewing author Jake Parent. Jake will be sharing with us detail of his writing life, telling us all about his latest book 'Cristina', which was released on 7th July 2016 and answering a few fun questions too.
So without further ado, say hello to Jake. Post contains affiliate links.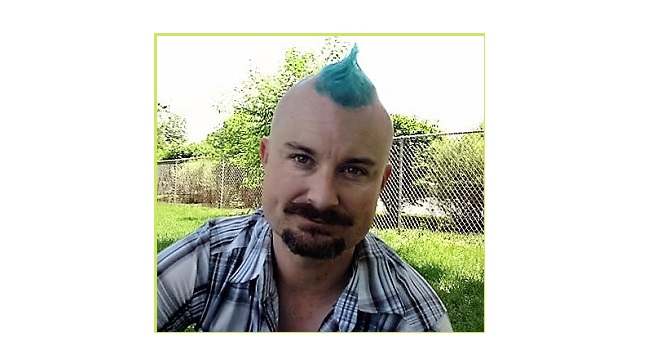 Jake grew up in San Jose, California. He writes in a gritty minimalist style that makes his work hard to put down. His background includes personal hardship, scholarly achievement, and several humanitarian pursuits – all combining to make him a unique and powerful voice in contemporary literature.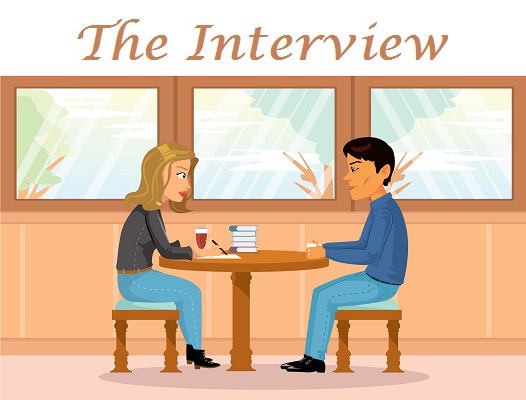 1) Do you remember the moment you decided that you would like to become a writer?
Even though I've had a lot of different jobs in my life, I don't remember ever not wanting to be a writer. I wrote my first story at six and have been chasing that dream ever since.
2) How did you go about following your dream?
As I said, I've always written in one context or the other. Sometimes it was just a bit on the side, and sometimes it was doing marketing/communications work. But it wasn't until I'd been working an office job in Washington, DC for about three years that I realized I was never going to be happy until I followed my heart. So one day I just started writing.
Three months later, I had my first book, Only the Devil Tells the Truth. Now I've got two out, and have no plans of ever going back to a cubicle.
3) Which authors inspire you?
I try to read a wide spectrum of authors. I'm always most inspired by writers who are willing to challenge themselves and the world around them, even if they sometimes fail.
There are too many to mention them all, but a couple who fit the mold and are great inspirations for me are Charles Bukowski and Maya Angelou.
Two totally different writers with two totally different styles. Yet, I think at the heart of each is an ability to dig through pain and suffering and the ugliness of the world in order to ultimately highlight the sparks of beauty that make life worth living.
4) What is your working day like? Do you aim for a certain amount of pages/words per day?
I used to write at least 2,000 words every morning. But once my daughter arrived (she turned one at the end of August), my day became a little crazy.
I actually wrote most of Cristina in spurts of an hour or so while the baby slept on my chest. Now that she's so active, I mostly write at night, and try to fit in marketing/outreach/business stuff during the day when she does decide to snooze.
5) Do you have any strange habits or rituals whilst writing?
Not really while I'm writing. I don't think so at least. I do tend to pace a lot. Is that weird?
I will say though that I always carry a pad of paper and a pen with me and have been known to stop in the middle of the sidewalk, or even a conversation, to jot down a thought or idea.
6) Do you write Longhand, Typewriter, Computer?
I keep a separate spiral notebook for each project I'm working on, which I mostly use for brainstorming. When it comes to actually writing, I'm on my laptop.
7) Do you have a favourite character(s) in any of your books?
I'm most proud of Cristina, because it was a real challenge to write a female main character. I've gotten such great feedback about her, especially from women. That really means a lot to me.
8) Do you plot your books completely beforehand, or do you let your imagination flow whilst in the writing process?
I do almost no plotting at all. I spend a lot of time thinking about stories generally, so by the time I actually start working on something, I've let it cook for a while in my mind. But that's not necessarily the plot. For me, that initial thought process is more about developing the emotional landscape, the settings, and the characters. Because I think those are the things that draws a reader into a good story. At least, that's how it is when I'm reading something I really enjoy.
Concerning your latest book: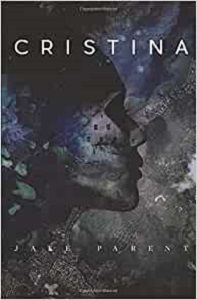 Cristina
Author – Jake Parent
Publisher – Modern Minimalist Press
Pages – 407
Release Date – 7th July 2016
ISBN 13 – 978-0990903604
Format – ebook, paperback

Driven by a desperate need to escape her past, Cristina Rodriguez moves into a picturesque hilltop home with an ocean view. The same place where, four years earlier, a young girl was kidnapped and murdered.
At first, both the house and the scenic California beach town seem perfect. Fresh air. Fresh faces. And the ocean is just ten minutes away. But as Cristina and her daughter set about rebuilding their lives, they soon discover that the past is not about to let go so easily.
A gripping psychological thriller by a #1 Amazon bestselling author, Cristina will grab you from the first page and keep you guessing until the very end.
9) How long did it take to get from the ideas stage, to the date of publication?
About ten months total from when I first started writing it. Though I'd been thinking about it for quite a while before that.
10) Did you suffer from writer's block at any stage? How did you overcome it?
Not really. I'm a big believer in Hemingway's philosophy of always stopping each day when you know what will happen next. That way you don't have to think about where to begin when you sit down. You just start writing. Because those first few words are always the hardest.
11) How did you come up with the name(s)for your lead character(s)?
That's a good question. I don't know, really. Names are something that just kind of come to me, and often they change during the course of writing and editing, as the characters solidify themselves in my mind.
12) Can you give us an insight into your main character (s), What makes them tick?
Cristina Rodriguez is a young woman who has been through hell and survived. Despite all that, she refuses to let the pain and hardship of her life make her bitter. Deep down she believes that happiness is possible, and she's determined to build a good life for herself and her young daughter.
13)If your book was made into a film, who would you love to play the lead character(s)?
Michelle Rodriguez. She's a total bad ass.
14) Did you get anyone in particular to read your work before sending it to the publisher i.e family member, friend etc?
Yah, I always have a group of people who reads my stuff. A couple of them are writers, but mostly they are people who read a lot. They each have very different backgrounds, too. It's a crucial part of the process and I couldn't do the work without their input.
You can find out more about Jake Parent by visiting the website/social media sites below.