The Writing Life of: Tracy Baines
Tracy Baines
This week I am thrilled to be interviewing author Tracy Baines. Tracy will be sharing with us details of her writing life, telling us all about her latest book 'Christmas with the Variety Girls', which was released on 15th October 2020 and answering a few fun questions too. This post contains affiliate links.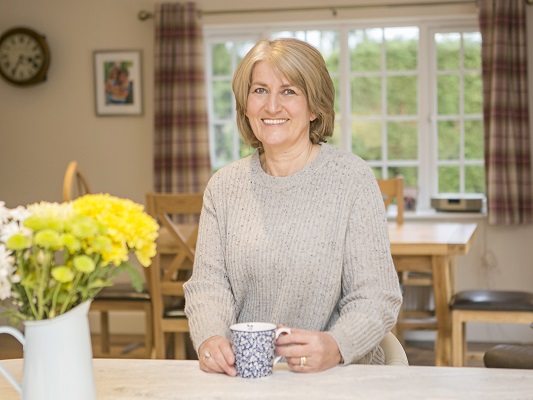 From the age of sixteen, Tracy Baines worked summer seasons, pantomimes and everything else in-between at the local end of the pier show. She met her husband when he was appearing with the Nolan Sisters and she was Assistant Stage Manager.
Her knowledge of the theatre world from both sides of the stage and the hierarchy that keeps the show running really bring this saga to life. She's also written articles and short stories for key publications for this audience including Woman's Weekly, Take a Break, The People's Friend and My Weekly.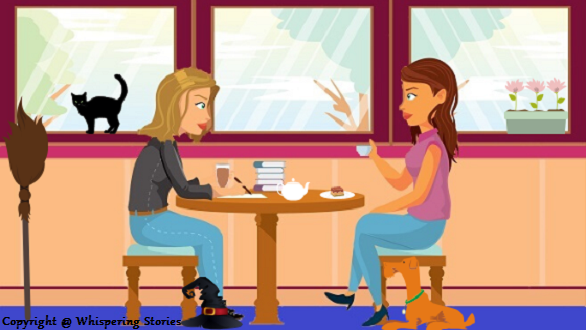 1) As a child did you have a dream job in mind?
A librarian. At that time I thought it meant you were allowed to read books all day long and get paid for it. I was enthusiastic – I made little cardboard pockets with tickets, designed date stamp sheets and stuck both in the front of my books. I did wonder if you could get paid to lie on the sofa all day reading books. And as I sat in my chair reading more books as part of my research I figured I got it about 50% right.
2) Who was your favourite childhood author (s)?
There were so many. My mum always made sure we had plenty of books to read. But when we moved to Cleethorpes I joined the library and must have been there day after day getting my hands on my three book allowance.
There I discovered Tove Jansson, Malcolm Saville and Barbara Sleigh. I especially loved the Mantlemass Chronicles by Barbara Willard, set in the 15th – 17th Centuries. I loved reading words and worlds I'd never heard of before. I can walk into that library now in my mind's eye and see where the books are placed and walk to each one without having to think about it. The magic of books – the places you can travel.
3) Was there a particular point in your life that you realised you wanted to be a writer?
My grandmother always told me of her life and that or her brothers – all skippers on fishing trawlers. Her brother was lost when his ship sank off the Orkneys and three years later her husband was killed while serving on the minesweepers during WW2. She always used to say to me that someone should write these stories down or they'll be lost forever. I said I would. It's taken me a long time but I'm busy with those stories now.
4) What is your average writing day like? Do you have any special routines, word count, etc?
When I am researching and working out plotlines I work randomly. When I'm actually writing I set myself a word count of 1000 words a day. Sometimes I don't make it, many times I go well over the mark but the most important thing is routine and writing every day. On bad days if I write 300 words I give myself a pat on the back – words written are words that can be edited.
5) How many books have you written? Any unpublished work?
I have published one non-fiction, two novels and a collection of short stories that previously appeared in women's magazines. I wrote a contemporary novel a few years ago and sent it out a few times but lost heart as there was too much going on in my life at that time to persevere.
6) Are you a plotter or a pantser?
A bit of both. I do a lot of working out both in my head and on paper before I start. I have to see the opening scene in my head and a rough idea of the end. I might write a rough outline and then a synopsis. By that time I will have my main characters and a sense of their story. Only then will I settle down to write.
Concerning your latest book: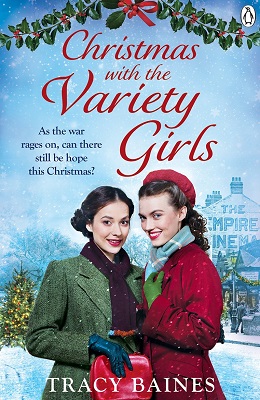 Christmas with the Variety Girls
Author – Tracy Baines
Publisher – Ebury Press
Pages – 432
Release Date – 15th October 2020
ISBN 13 – 978-1529103816
Format – ebook, paperback, audio

Will Christmas bring an unexpected reunion?…
Frances O'Leary has always dreamed of being a dancer. But after war is declared and the theatres begin to close, Frances and the variety girls must search for work elsewhere.
However, Frances is hiding a secret. As far as her best friend Jessie knows, Frances is a young aunt who adores her niece, Imogen – but what she doesn't know is that their relationship runs much deeper. Now, with the sweetheart who cruelly abandoned her returning to England, will her secret finally be revealed?…
---
7) How did you go about researching the content for your book?
The books are set mostly in my home town and it was a case of walking down memory lane then checking my facts when I went home to visit my Mum and sisters. They are set in variety theatre, something I have first-hand experience of because I used to work backstage. My husband was a variety entertainer, his father a ventriloquist. My parents ran a cabaret club. The characters, setting and knowledge were all there, just waiting for me to tap into them.
I read copious amounts of biographies of people like Gracie Fields, Jessie Matthews and Evelyn Laye, stars of the era I was writing about. Then I started on books about WW2. A lot of reading but a huge amount of pleasure.
8) How long did it take to go from ideas stage to writing the last word?
It's hard to tell. I was playing around with ideas for a few months but couldn't quite get a handle on it. Then one day this girl appeared so clearly in my imagination and once I settled on her name I built the rest up from there. From starting the first chapter to finishing a draft ready to hand in to my agent was about 6 months.
9) How did you come up with the title of your book?
I was looking for a 'girls title' – they seemed popular. If I had called them the Empire Girls they would have to stay in the Empire – but they were appearing in Variety which gave me leeway if I wanted them to move around. My publishers chose the second title.
10) Can you give us an insight into your characters?
Jessie is stubborn and hot headed and she wants to be a star- but not for purely selfish reasons. She is talented and kind but she acts before she's thought things through.
Harry is gentle and solid, and honourable. He lets Jessie have her dream but he's not weak. I think he's the sort of chap that we readily identify with war heroes – gallant and unassuming. A reader loved him so much she asked if I could give her his phone number.
Billy Lane is the jack the lad, a sort of Jimmy Tarbuck character who bounces onto the stage full of energy and makes the audience sit up and take notice. He's ambitious and he likes the ladies.
My characters are as real to me as any person I know in life – but they are totally fictional. Some of the minor characters have a flavour of the women I knew when I was a child; strong, cheerful, practical women who had survived the war and had that attitude of just getting on with things.
11) What process did you go through to get your book published?
I joined the New Writers Scheme (NWS) of the Romantic Novelists Association (RNA) to give myself a deadline. A few weeks later I discovered the conference was in Leeds and around the time of my mum's birthday. I planned to go to the conference then to see Mum. I had 1-2-1 Gillian Green from Ebury who liked the first chapter and synopsis and asked to see the rest of my WIP. By the end of August I had signed my contract for a two book deal.
12) What's next for you writing wise?
I'm working on another series set in my hometown.
Fun Questions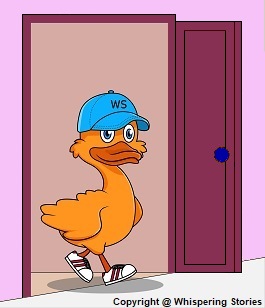 1) If you could have any super power for the day which would you choose?
Invisibility. I love listening to interesting conversations. I could wander around and listen without anyone knowing how nosey I am.
Harry, my mad springer spaniel. He usually sprawls out under my desk as a write then runs like a maniac when I take him out on the common near where I live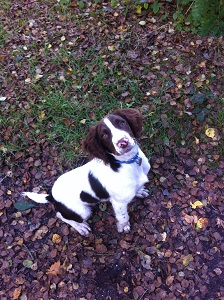 3) If you decided to write an autobiography of your life, what would you call it?
She Got There in the End.
4) Your book has been made into a feature film and you've been offered a cameo role, which part would you choose, or what would you be doing?
I wouldn't want to be in it. I loathe being centre stage. But I would write a part for my husband. He plays so many instruments and during any war there is always someone playing the mouth organ. I'd have him doing the Arthur Tolcher bit from the end of the Morecambe and Wise Show: 'Not now Arthur!'
5) Where is your favourite holiday destination?
I've been to some wonderful places over the years but there are so many areas that I want to discover in the UK. I went to Norfolk a couple of years ago and loved it. I hadn't been for years but it was just as charming as it ever was. I plan to go back again soon.
6) A baseball cap wearing, talking duck casually wanders into your room, what is the first thing he says to you?
'Put the kettle on.'
---
I would like to say a big thank you to Tracy Baines for sharing with us details of her writing life and for a wonderful interview.
Author links






---
Share your thoughts on our interview with Tracy Baines in the comment section below!
---
The above links are affiliate links. I receive a very small percentage from each item you purchase via these link, which is at no extra cost to you. If you are thinking about purchasing the book, please think about using one of the links. All money received goes back into the blog and helps to keep it running. Thank you.
Like us on Facebook – Tweet us on Twitter – Pin us on Pinterest