The Writing Life of: Jean M. Roberts
Jean M. Roberts
This week I am thrilled to be interviewing author Jean M. Roberts. Jean will be sharing with us details of her writing life, telling us all about her new book 'The Heron', which was released on 14th April 2021, and answering a few fun questions too. This post contains affiliate links.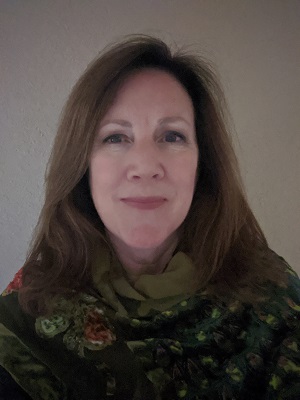 With a passion for history, author Jean M. Roberts is on a mission to bring the past to life. She is the author of three novels, Weave a Web of Witchcraft, Blood in the Valley and The Heron. After graduating from the University of St. Thomas, Jean served in the United States Air Force, she has worked as a Nurse Administrator and is currently writing full-time. She lives in Texas with her husband and is working on her next novel, The Frowning Madonna.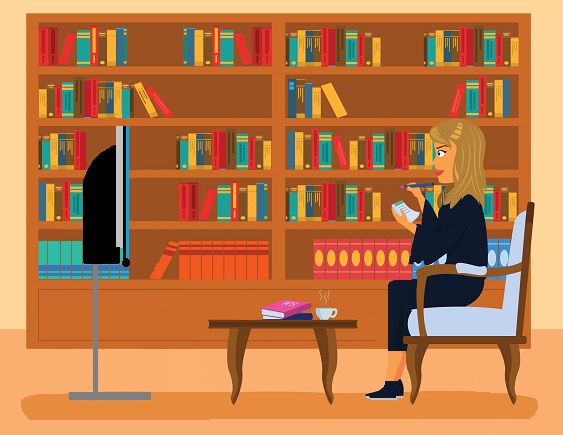 1) Did you enjoy writing when you were a child?
I did. When everyone in my 6th grade English class groaned when the teacher assigned a 5-paragraph theme, I jumped for joy. I know, weirdo! But I always love writing assignments. I have a story that I wrote in second grade, the teacher wrote, Great Imagination!
2) Which author shaped your childhood?
I have always been a voracious reader. I grew up reading the Little House in Woods/Prairie series, The Hardy Books, Nancy Drew, The Bobbsey Twins. I was always at the library with my nose in a book. I'm not sure I could point to one particular author, but I would say that reading and books was a huge part of my childhood experience.
When I was about twelve or thirteen, I started reading books by Daphne du Maurier and fell in love with historical fiction. Frenchman's Creek is still one of my all-time favorite books.
3) What motivated you to begin your first novel?
I am a late bloomer when it comes to writing. I started out blogging about genealogy and family history. I was researching an ancestor from the 1600s who was accused of witchcraft and I thought this would make an awesome book. On a whim, I just decided to write it. I'm currently editing my fourth book, so I guess you could say I got addicted.
4) Do you plot your book, or are you a pantser?
I am a modified pantser. I generally know 'when' I'm going to write, but not 'what'. I do hours of historical research before I start typing. I make up timelines, map out locations and work out some of my characters. Then I sit down and start writing the story without having much of an idea where I am going with it.
Because my books are historical fiction, I do have to work within the historical context, but otherwise I go where my characters take me, and they have taken me for some wild rides!
5) What is your average writing day?
Last year, I was lucky enough to quit working fulltime and devote myself to writing. I'm an early riser so I am typically at my desk by 6:00 A.M. with a mug of tea. I write almost every day, even if it's only a few lines. Once I'm in the zone, I can crank out a couple of thousand words a day. Because my first two books are self-published, I have to drag myself away from writing and market them, the hardest part of being an author! I typically read in the afternoons.
6) What is the best thing about being an author?
I have rarely been more pleased than when I held my printed book in hand for the first time. It's a special feeling. I love bringing my characters to life and telling their story. Of course, a good review is pretty awesome too!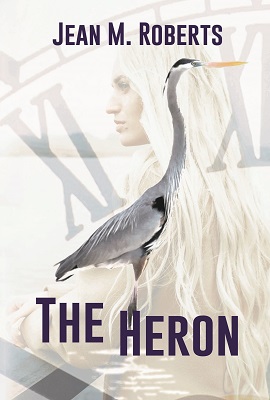 The Heron
Author – Jean M. Roberts
Publisher – Black Rose Writing
Pages – 253
Release Date – 14th April 2021
ISBN 13 – 978-1684337057
Format – ebook, paperback
Synopsis
The past calls to those who dare to listen…
An invitation arrives; Abbey Coote, Professor of American Studies, has won an extended stay in an historic B&B, Pine Tree House. The timing is perfect. Abbey is recovering from an accident which left her abusive boyfriend dead and her with little memory of the event.
But her idyllic respite soon takes a terrifying turn. While exploring the house, Abbey comes face to face with Mary Foss, a woman dead for 350 years. Through a time/mind interface, Abbey experiences the horrors of Mary's life, living at the edge of the civilized world in the 1690's New England.
As Abbey faces her worst fears, she struggles to free them both from the past.
Purchase Online From:
7) How did you go about researching the content for your book?
The Heron is set in both modern time and in the late 17th century. The setting is along the Oyster River in New Hampshire. Historical accuracy is very important to me so I did a significant amount of research into that period, a very violent and frightening time in New England. For the modern era I researched the changes that had taken place in the interim. One of my goals is to immerse the reader into the world of the story, I hope I have achieved it.
8) How long did it take to go from the ideas stage to writing the last word?
From start to finish, The Heron took close to a year. I was working full time in a stressful job so writing was my release. I did about six months of research before I began writing, good thing I enjoy it.
9) What made you choose the genre you write in?
My first two books fall purely into the historical fiction genre, my favorite to read. I love history, but I think the idea of historical fiction sometimes puts off readers unfamiliar with the genre, afraid it will be all names and dates. I didn't want The Heron to read like a lesson. Blending historical fiction with a modern story and throwing in a bit of paranormal suspense, broadens the appeal of the story. The history is there in the background, framing the characters and the action which is the main focus of the story.
10) How did you come up with the name(s) for your lead character(s)?
My two main characters are Dr. Abigail Coote and Mary Wilder Foss. Abigail, who goes by Abbey, is a modern woman, a college professor, but for the purpose of the story I wanted to give her an old fashioned first name. I've always liked the name Abigail and it worked perfectly. Coote is my mother's maiden name!
Mary was one of the most popular names at the time, her surname is random. One of my loves is genealogy and I have Foss ancestors who lived in New Hampshire at the time. I thought it was fitting that she carries their name.
11) Can you give us an insight into your characters?
Abbey Coote travels to New Hampshire in hopes of healing from an abusive relationship. She and her boyfriend were in an auto accident in which he died. Abbey's memory of the event is unclear. She is angry, ashamed and feels a sense of guilt over his death.
Mary, her fiancé drowned, marries a man she doesn't love to relieve her father's financial burden. Her new husband is jealous and has a nasty temper. She has no recourse but to make the best of it. When her husband, William, becomes abusive, she finds no support from family or friends. The common theme of jealousy and abuse forge a link between the two women.
12) How did you feel when you had completed your book?
Emotionally exhausted! I put my characters through the ringer in this book and we all were happy when I typed, The End!
Fun Questions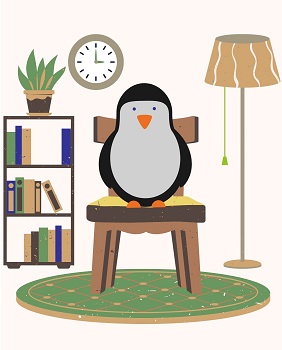 1) Do you have a favourite quote you live by?
This is my motto: Nothing is Easy. I go into every new project expecting it to be difficult with lots of stumbling blocks. When it turns out to be easy, I'm pleasantly surprised. I rather prepare for the worst than be taken unaware.
Sadly, at this time I do not have a pet. My darling black cat passed away and I can't bring myself to get a new pet, just yet.
3) What's on your current reading list?
Right now, I'm in the middle of Catherine Meyrick's Forsaking All Others, a wonderful historical fiction set in the late 1500s England. Next up are two books by Vivienne Brereton, her Red Duke Series, about Thomas Howard, Duke of Norfolk.
4) Your book has been made into a feature film, you've been offered a cameo role, what would you be doing?
There is a scene in The Heron which takes place in the Dimond Library at the University of New Hampshire. I think I'd be a librarian!
5) If you could travel to the fictional world of any book for the day, which would you choose?
I am an avid Jane Austin fan, so I believe I would like to spend a day at Pemberley with Elizabeth Bennet and Mr. Darcy!
6) There's a penguin sitting in your writing chair, what is the first thing he says to you?
I would hope he'd say, "Can I help you with your editing." But he'd probably comment on my messy desk.
---
I would like to say a big thank you to Jean M. Roberts for sharing with us details of her writing life and for a wonderful interview.
Jean M. Roberts Author links





---
Share your thoughts on our interview with Jean M. Roberts in the comment section below!
---
The above links are affiliate links. I receive a very small percentage from each item you purchase via these link, which is at no extra cost to you. If you are thinking about purchasing the book, please think about using one of the links. All money received goes back into the blog and helps to keep it running. Thank you.
Like us on Facebook – Tweet us on Twitter – Pin us on Pinterest