The Writing Life of: Jessica Stilling
Jessica Stilling
This week I am thrilled to be interviewing author Jessica Stilling. Jessica will be sharing with us details of her writing life, telling us all about her new book 'The Weary God of Ancient Travelers', which was released on 15th June 2021, and answering a few fun questions too. This post contains affiliate links.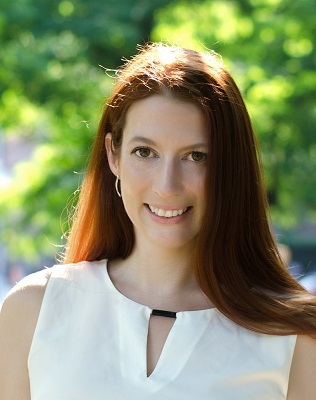 Jessica Stilling has published three literary novels and three YA Fantasy novels under the pen name JM Stephen. Her work has appeared in Ms. Magazine, Bust Magazine, Tor.com and The Writer Magazine. Her short fiction has appeared in places such as The Warwick Review, Wasafiri and The New Reader Review.
She has taught Creative Writing in New York City at The Gotham Writers Workshop, The City University of New York and The New School. She lives in Vermont where she currently lives with her family, her dog, her cat and a bunch of chickens. She writes for The Deerfield Valley News. The Weary God of Ancient Travelers is her third literary novel.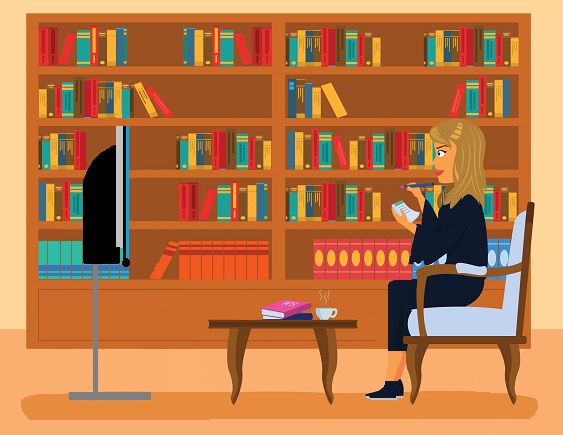 1) Did you enjoy writing when you were a child?
I remember the first time I really wrote. It was the first time I decided I wanted to be a writer. There was a Young Author Competition at my school in the third grade, where all kids wrote a story that was judged, and winners chosen. I really put my heart and soul into that story (it was about a horse named Arabia…kind of an epic) and the other kids and teachers saw how passionate I was. Didn't win the competition though…some story about a tree won.
2) Which author shaped your childhood?
I really loved The Babysitters Club growing up. I think it was the fact that there were five, then seven distinct girls with different challenges and personalities. It turns out character development is always key. I LOVE that there is now a Babysitter's Club series on Netflix, and I love how they've changed it so that it's more inclusive by making more of the girl's people of color.
3) What motivated you to begin your first novel?
I always knew that I would write a novel. From that story I wrote in the third grade, I just knew I had to write. I studied writing in college and in my junior year I started a novel called God on the Wall, about the Troubles in Northern Ireland. It took place in 1982 and the main character, Blake, is a super sweet twelve-year-old boy's older brother, Patrick, is in the IRA and his best friend, Ash, is Protestant. It was never published, but I loved that book so much and it was great practice.
4) Do you plot your book, or are you a pantser?
I think I do a little bit of both. When I start a novel, the first thing I do is write for about a half hour, just letting the ideas flow. After that, I do a rough outline and I outline every chapter as I go, chapter by chapter. I guess that sounds like a lot of planning but there's also a lot of room for the book to change.
I really feel that a book is a living, breathing thing and as such, it's supposed to change. That first book I wrote. The IRA older brother was supposed to be a stereotypical bully who is really mean to his little brother. But halfway through the book, I started to see a more sympathetic side. I remember writing a scene where Blake's father has just hit him and he's crying in the garden. Patrick comes up to him and the plan I had was for Patrick to yell at Blake for being a baby. But something changed the moment I started writing and I saw another side to Patrick. He got down on his knees and said he was sorry their dad was so mean to his little brother and said that he'd help protect him. I did not see that coming. And I was writing the book. It is those moments, when a character really surprises you, that makes writing a novel so wonderful.
5) What is your average writing day?
I wake up at 5:00am and write for a couple of hours. Then I work out and get ready for my day job. I get home around 5:30pm from said day job and then I work out a little more, do some editing and then it's time for dinner and family time. On the weekends I wake up and write, then I'll do a few family things, then go back to writing. I try to write at least an hour a day, but when I can, I write more.
6) What is the best thing about being an author?
As I said in question 4, it's when a book changes and you realize that the book you're writing isn't just a paint by numbers, but a living breathing piece of art. I remember the quote the Renaissance sculptor Michelangelo gave about sculpting. He said that it was the sculptor's job to find the sculpture inside the rock, like it was always there, and it's the artist's job to find it. I feel that way about writing a novel.
I get the essence of a story but in order to truly find it, I have to dive into that story. I have to live in its world and just because I'm the author doesn't mean I'm all powerful. The characters know who they are. The story knows where it's supposed to go, even if I don't always. It's amazing.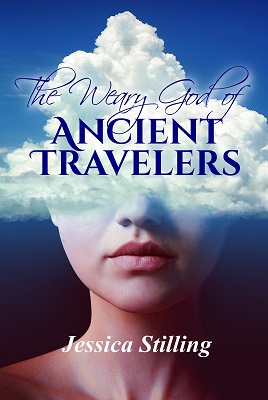 The Weary God of Ancient Travelers
Author – Jessica Stilling
Publisher – D. X. Varos, Ltd.
Pages – 384
Release Date – 15th June 2021
ISBN 13 – 978-1941072950
Format – ebook, paperback
Synopsis
Who is Lydia Warren? That's what she'd like to know.
An amnesiac, she vaguely remembers arriving in Santorini with this one-armed man she instinctive trusts but cannot recall his name. She guides us through the fog that is her mind, and her odyssey towards understanding that is even further complicated by memories of a life not her own from before she was born.
Purchase Online From:
7) How did you go about researching the content for your book?
The Weary God of Ancient Travelers is about a woman who travels to the Greek Island of Santorini after a traumatic incident. She's lost her memory and she's trying to find herself in more than one way. I spent some time on Santorini (big hardship!) and I really got to know it. A motif in the story is the story of the Lost City of Atlantis (the story comes from the destruction of the island and the Minoan civilization) and so I did some research on that.
There is also a plotline involving the idea of past lives and so I did some research on past lives and past life regression therapy. I also did heavy research on amnesia and what it means to lose your memory after a trauma. The nature of trauma was also something I researched extensively.
8) How long did it take to go from the ideas stage to writing the last word?
That depends on what you mean by "last." From the time I started writing to the time I finished the first draft; it was about 5 months. But if you could see the many drafts I wrote, and then the time it took me to find a publisher, and then the edits I did while I was looking for said publisher, and then the edits with said publisher, it was probably more like six years.
9) What made you choose the genre you write in?
I was always called to literary fiction. I didn't even think of it as choosing a genre. It was the only genre I knew. Which I know is obnoxious and I don't mean it that way. I guess part of it was studying writing in college and graduate school, but it was also what I read. From a young age I was drawn to stories where style and structure were important to content. I was drawn to stories with intentional themes and deep characters. But I also write science fiction and fantasy. I love that genre as well. I think it's fun moving from genre to genre.
10) How did you come up with the name(s) for your lead character(s)?
In part, the characters were named pretty organically. I'll go through them.
Lydia Warren: Partly, I just liked the name Lydia and it sounded Greek and almost like Leda but not quite…because Lydia is a lot like Leda in many ways.
David Copperfield: This is Lydia's best friend. She's very close to him and I originally wrote him to be the friend character. I actually had another love interest in mind, but I cut that guy out because very early on I could see that you could cut the sexual tension between these two with a knife. But his name is not David Copperfield (we don't get his name until WAY late in the story). She can't remember his name, so she calls him that because she vaguely remembers the Dickens novel. (And so many people think I'm talking about the modern magician, and I am NOT talking about the modern magician!) But also, David Copperfield tells his whole life story, from the moment he's born, and this story gives us no life story, I was commenting on that as well.
Claude: He has many names but if I wrote them all I might give something away. I chose Claude because I wanted him to be vaguely European, but Lydia can't put her finger on where he's really from. That fact is important.
Aunt Marina: She's Lydia's aunt and she's a breath of fresh air. She is voluptuously beautiful and dresses like a flashy Greek or Italian heiress. I chose Marina because it sounds like the sea.
Agent Rynsburger: He barely has a first name. He's an agent from the UN investigating something that is NOT Lydia or what led to her memory loss. That all happened in the United States. But he is investigating something close to Lydia. I wanted him to be Scandinavian…that's why the name. I just like the Scandinavians.
Madame Delchamp: She's the past life regression therapist. She's French, really French, and has secrets of her own.
Conrad: Conrad has many faces, he's someone from her past life, but he is VERY connected to her present as well. We don't get that until very late in the book. Why Conrad. I just liked the name Conrad.
Olivia: Olivia is past life Lydia, the woman she sees when she "remembers" a past life. Lydia is a woman with a past and many secrets as well. I chose the name Olivia because it sounds a little like Lydia and I wanted them to be a little interchangeable, but not obvious. Olivia has many pasts and many secrets, just like Lydia. And her connection to the present-day Lydia is more than just a past life story.
11) Can you give us an insight into your characters?
Lydia Warren: She is very innocent and sweet. She literally doesn't know she is, but she is also very curious and a wanderer.
David Copperfield: I modeled his character on Hector from The Iliad because I believe that there is no greater man real or in fiction, better than Hector from The Iliad. He is strong, kind and stable. He cares for his family but has a sense of honor and decency. He will always do what is right but there is a sadness to him…. David Copperfield is a lot like Hector from The Iliad. I wasn't expecting the love story between him and Lydia to develop, but once it did, it made a lot of sense.
Claude: Claude has many pasts, like many of the other characters in this story. He has connections to many characters and their pasts going back to World War II and moving forward into the present moment.
Conrad: Conrad is the man Lydia keeps seeing in her past life experiences. She knows that Olivia was close to him. But it turns out Conrad has connections to present day Lydia as well.
Olivia: Olivia, like Lydia, has an "unsaved sister" that haunts her. Like Lydia she has experienced trauma in her past and attempted to overcome it.
12) How did you feel when you had completed your book?
I feel like something is complete and that's nice. I feel like I can dive into this story and read it for what it is. But I also feel sad that I have to leave this world I love so much.
Fun Questions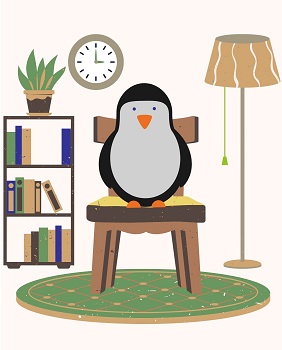 1) Do you have a favourite quote you live by?
"All men dream: but not equally. Those who dream by night in the dusty recesses of their minds wake up in the day to find it was vanity, but the dreamers of the day are dangerous men, for they may act their dreams with open eyes, to make it possible." – TE Lawrence
Swap out men for people, but I truly believe that there are dreamers and there are realists, and the dreamers are the innovators. The dreamers get to live in so many different worlds whether it's the world they live or one they've created, like when you write a book, or one you experience through art (like books, movies, even staring at pictures) or studying something you're passionate about. Dreamers are passionate people. They are our creators.
I have a two-year-old dog named Shadow. They said he was a black lab mix, but I think he's just a mix of a bunch of black dogs. We got him from a shelter in Alabama and he had to be transported to our home in Vermont. When he arrived, he was so scared, and I knew he'd undergone some trauma before we met him. It took about a year for this dog to fully accept his home and feel safe and happy but now he is the best dog ever. We're very close.
We have a cat named River, after the Doctor Who character River Song. She meows a lot and comes when she's called. She's the first cat I've known who loves humans.
We have two guinea pigs named Daisy and Dandelion. They care only for food and freak out when they hear plastic crinkling because they are sure they are getting carrots.
We have about twenty chickens. They don't have names, but they do walk around our property as if they own the place. They are a special kind of dumb but also quite cute and funny.

3) What's on your current reading list?
I plan to reread Doris Lessing's The Golden Notebook when I finish my current read, Janette Walls the Glass Castle. I also plan to read Robert Jones Junior's The Prophets and The Secret Life of Bees.
4) Your book has been made into a feature film, you've been offered a cameo role, what would you be doing?
I can't act. I am not photogenic. I am so self-conscious. I would want a small walk-on role where I didn't have to do anything.
5) If you could travel to the fictional world of any book for the day, which would you choose?
It would probably be the world of Woolf's Orlando. Orlando starts off in Elizabethan England and ends in the present moment, 1928. I would love to see that much of the world. And the places Orlando goes, England, Russia, the Middle East. Such an adventure.
6) There's a penguin sitting in your writing chair, what is the first thing he says to you?
"Fish? You haz fish? No fish? Then be gone with you!"
---
I would like to say a big thank you to Jessica Stilling for sharing with us details of her writing life and for a wonderful interview.
Author links



---
Share your thoughts on our interview with Jessica Stilling in the comment section below!
---
The above links are affiliate links. I receive a very small percentage from each item you purchase via these link, which is at no extra cost to you. If you are thinking about purchasing the book, please think about using one of the links. All money received goes back into the blog and helps to keep it running. Thank you.
Like us on Facebook – Tweet us on Twitter – Pin us on Pinterest