The Writing Life of: Susan A. King
Susan A. King
This week I am thrilled to be interviewing author Susan A. King. Susan will be sharing with us details of her writing life, telling us all about her new book 'Banana Devil Cake', which was released on 18th January 2021, and answering a few fun questions too. This post contains affiliate links.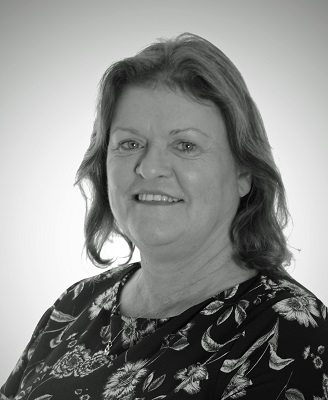 Susan A. King lives with her husband in a quiet suburb in leafy Hampshire.
The inspiration for the first book in her Beattie Bramshaw Mysteries series, Marrow Jam, came from her long experience and observation of competitors at the local Romsey Show where she regularly aspires to win Best in Show with her floral arrangements. Unsuccessful to date, she has been tempted to investigate more underhand methods by which to acquire the trophy, but has yet to sink to the depths described in her novel. Or so she would have you believe!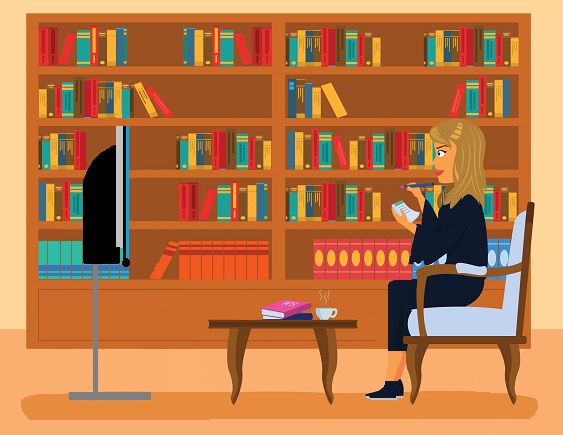 1) Did you enjoy writing when you were a child?
I do recall possessing a vivid imagination from a very young age. I'd love to make up stories or alternative worlds in my mind, although not necessarily writing them down. My claim to fame is winning the local library Halloween writing competition for my short story about things that went bump in the night at the age of 13.
2) Which author shaped your childhood?
I loved reading everything I could get my hands on so it's hard to pin down one. If pushed, I would have to say Richmal Crompton and his Just William series. They would make me laugh out loud and I always looked forward to visiting the library to borrow the next instalment.
3) What motivated you to begin your first novel?
I think I always knew I would write a book one day, but it wasn't until my children had grown up and left home that I felt I had the time needed to dedicate to the process.
4) Do you plot your book, or are you a pantser?
I have to plot. Once I've decided on a storyline I draw up a chart of how each chapter will lead the reader through the story. Now on my third book, I've realised that not one of them has stuck to the original plan, but then again they've not wavered that far from it either.
5) What is your average writing day?
If I can, I like to make an early start. I know if I delay, something (namely procrastination) will thwart my good intentions to knuckle down and finish the next chapter.
6) What is the best thing about being an author?
The freedom to collate all the mad ideas in my head and shape them into a story.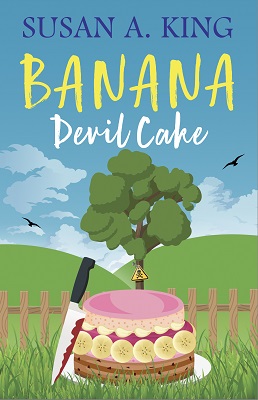 Banana Devil Cake
Author – Susan A. King
Publisher – Lightning Books
Pages – 163
Release Date – 18th January 2021
Format – ebook
Synopsis
A NEW BEATTIE BRAMSHAW MYSTERY
With the murder of last year's fête judge now but a hazy memory, the village of Elmesbury has retired to its former tranquil existence. That is, until a mysterious newcomer sets in motion a series of events that will see members of the W.I. crossing wooden spoons at dawn.
In the midst of preparing for her long-awaited engagement party, redoubtable village busybody Beattie Bramshaw not only finds herself embroiled in a one-woman campaign to save the elm tree from which the village gets its name, but also having to contend with an outbreak of unrest within her beloved W.I. group. Rivalry to win favour with the judge of this year's fête has fuelled dissent within the ranks and, when two members are found dead in mysterious circumstances, suspicions run rife.
Confident the devil is not only in the cake but in the detail, Beattie determines to uncover the clues that will ultimately lead to the killer's conviction. But can she solve the mystery before another member of the W.I. is picked off?
Banana Devil Cake is a comedy crime caper in the style of Agatha Raisin and one that is guaranteed to lift your spirits. Prepare yourself for a tale of tea, cake and riotous goings-on from the author of Marrow Jam.
Purchase Online From:
7) How did you go about researching the content for your book?
This book is the second in the series and so a lot of background research regarding the WI and village fêtes had already been done. However, one of the main characters is new to the village and I chose his profession to be that of a celebrity clairvoyant / fortune teller. It was a background I felt confident with as many moons ago I undertook an in-depth two year course studying the tarot.
8) How long did it take to go from the ideas stage to writing the last word?
I was still writing the first book in the series when the idea came to me, so I believe it was approximately two years.
9) What made you choose the genre you write in?
I wasn't entirely sure which genre my book fell into when I first delved into the world of novel writing. I just knew that I wanted my book to be humorous and include a mystery/murder. It was when members of my on-line writing group started referring to it as cosy crime that I realised that is where it sat best.
10) How did you come up with the name(s) for your lead character(s)?
I wanted the series' main character to have a name that is memorable whilst remaining historically correct in terms of the era she was born. I literally said names aloud and, having eventually plumped for Beattie, I repeated the process until I came up with a surname I felt fitted her character well. I used the same method for all the characters in the series, although I did cheat on occasion and plump for the surname of a friend.
11) Can you give us an insight into your characters?
I think the best way to gain an insight into the main character of Beattie, is to read an extract from book one in the series.
"Born in the 1930s and endowed with the fortitude to survive an epidemic which swept through the village, her twin, born of a lower constitution, had not fared so well. Beattie had learnt at a very young age her mother blamed her for being the one to survive and her brother, raised to the echelons of an angel, had made for an impossible adversary. Her father, although ambiguous, never doubted his wife's words when told of their daughter's wickedness and it was presumed by all who knew them the family were more unfortunate than most, a tangible distance between them and us soon being formed. But, despite the unhappy circumstance of her upbringing, and being blessed of an alert mind, Beattie had been quick to perfect the disposition required to survive in a world where there were few allies and even fewer sources of comfort."
12) How did you feel when you had completed your book?
I would like to say ecstatic, but I don't think any author feels their book is ever truly finished. If my publisher hadn't told me to stop 'fiddling' (his words not mine), I think it would still be on my hard drive.
Fun Questions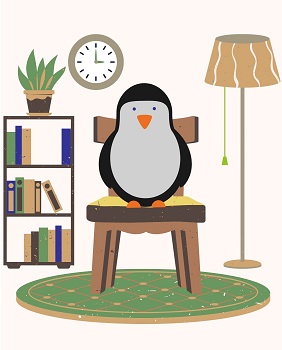 1) Do you have a favourite quote you live by?
There are always two sides to a story.
No.
3) What's on your current reading list?
I'm currently reading Three Hours by Rosamund Lupton. I also have a TBR pile as long as my arm, having failed to learn the lesson that although it takes but 5 seconds to purchase a book, it takes a lot longer to read it.
4) Your book has been made into a feature film, you've been offered a cameo role, what would you be doing?
I'd be attending the monthly WI meeting and drinking in the secretary's advice on how to create the perfect cake for the annual village fête Great Bake Challenge.
5) If you could travel to the fictional world of any book for the day, which would you choose?
Murder on the Orient Express by Agatha Christie – It's a dream of mine to one day take a trip on this famous train and enjoy a leisurely, but luxurious, meal.
6) There's a penguin sitting in your writing chair, what is the first thing he says to you?
Why do you drink so much tea?
---
I would like to say a big thank you to Susan A. King for sharing with us details of her writing life and for a wonderful interview.
Author links




---
Share your thoughts on our interview with Susan A. King in the comment section below!
---
The above links are affiliate links. I receive a very small percentage from each item you purchase via these link, which is at no extra cost to you. If you are thinking about purchasing the book, please think about using one of the links. All money received goes back into the blog and helps to keep it running. Thank you.
Like us on Facebook – Tweet us on Twitter – Pin us on Pinterest