The Writing Life of: Simon Harding
Simon Harding
This week on 'The Writing Life of:' I am thrilled to be interviewing author Simon Harding. Simon will be sharing with us detail of his writing life, telling us all about his latest book 'Ancient Tide', which was released on 27th April 2017, and answering a few fun questions too.
So without further ado I'll hand you over to Simon. Post contains affiliate links.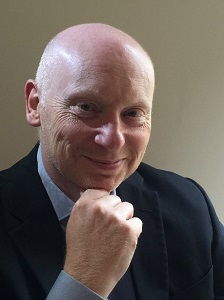 I'm an Anglo-Australian author, born in the UK and emigrated to Australia nearly fifteen years ago. I'm married to Tanya and have two boys, James and Ryan.
In the few moments I have to spare each day, I'll grab a book if I can. Hopefully it'll be Follett, Zafon, – or if I've really got time to immerse myself in a book without distraction, Rushdie- but honestly, I'm happy to read anything.
There's a lesson in every book for an aspiring or experienced writer.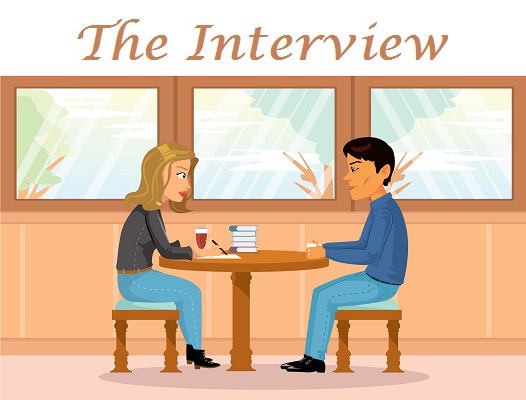 1) As a child what did you want to do when you grew up?
I always wanted to join the army. In fact, at eighteen, I applied. But I never heard back from them! Only in later life did I begin to suspect that my mum hid their response from me. The older I grow, the more I suspect it. Sadly I will never know the truth.
2) Who were your favourite childhood authors?
Enid Blyton. I devoured every Famous Five novel, but the book that stuck in my memory was The Magic Faraway Tree. Unfortunately, I read this to my own children a few years back and wished I hadn't. It really hasn't stood the test of time.
I will also confess to beavering my way through all the Nancy Drew books by Carolyn Keene. They were awesome.
3) At what point in your life did you realise you wanted to be a writer?
I have always loved writing, but being forced to study Shakespeare and Chaucer as a teenager made me fall out of love with language. I wonder how many aspiring authors may have been similarly deterred. From my late twenties onward, I knew that one day I would write a book. The question was when.
4) How did you go about following that dream?
I made a number of unsuccessful attempts to start books. Time was always my greatest hurdle, to the point where I began to believe that perhaps I was just a dreamer. After a full day at work, I just didn't have the energy to be creative.
There is a school of thought that says 'write 100 words a day, and in two years you will have a novel'. From my perspective, this is utter, utter rubbish. What you'll actually have is a collection of mismatched paragraphs, or at best a basic first draft.
The only way that I could follow my dream was to make time in my life for writing. I set aside a day a week to do so, and whilst I would have liked more, it was a start. The moment I made that decision, I found that writing had my attention. From day one, I felt like an author.
A day a week may not work for everyone, but it worked for me. In my opinion, if you do not make specific time in your life to write, other things will always shout louder.
5) What is your writing day like? Do you aim for a certain amount of pages or words before you stop for the day?
With one full day of writing each week, I have a limited window of opportunity which I throw open every Friday. And I write. Non-stop. Until my time runs out. I have no word counts, or targets. If I am writing a first draft, I could write up to five thousand words in that day. If I'm editing, it's a meticulous chapter by chapter approach.
I have spent so much of my life not writing, that I embrace every moment when I am.
6) Did you ever consider writing under a pseudonym?
Briefly, but the legacy of my books is really important to me. I want my name to be associated with them. I am proud of what I have become.
7) Do you have any strange habits before starting, or whilst in the midst of writing?
Not really. Like most writers it's all about early starts and plenty of caffeine. I don't re-read my chapters until the book is finished, at which point I print them out and read them. When I'm editing, I turn all my text blue and then colour each sentence black as I accept it. It works for me!
8) Do you write longhand, typewriter, or on a computer?
I cannot fathom how authors managed to write before computers. I am in awe of anyone who manages to complete a book by hand, or on a typewriter. I'll go so far as to say that I don't believe I could write a book that way. The rewrites would just be too overwhelming.
9) How many books have you written? Do you have any unpublished work?
Four books to date, though only one, Ancient Tide, is published. I have completed the sequel (as yet un-named), which will be out in December.
In addition, I have two rhyming children's books – the Seasick Pirate (the story of a boy who gets too seasick to fulfil his dream as a pirate and has to go and work in a bank). And The Tale in the Sting. The story of a knight whose fear of bees leads him to ride into battle in his underwear. The fact that he has no armour means the enemy thinks he must be some kind of Ninja and chooses to flee rather than fight him. I am actively querying both of these stories.
10) Are you a plotter or a pantser?
When I first started writing, I was definitely a pantser! As a result, I wasted the first 6 months (and 30,000) words of my writing career! It is something I will never do again. Now that I know more about what works for me, I would describe myself as a plotter who reserves the right to alter course as an idea springs to mind. Usually, my impulsive changes improve the story, but there have been times…
11) Do you read all the reviews left for your book(s)?
I'm fortunate that to date I have not received a negative review for Ancient Tide. I have always been receptive to constructive criticism though, so if someone takes the time to leave any kind of review then I am happy to read it. It's their opinion, and they are entitled to it.
If what they say is specific and helpful then there's a good chance that I'll actually take it on board for future novels. If it's just plain rude, then eventually I'll get over it.
Concerning your latest book: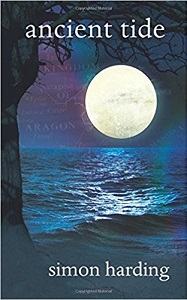 Ancient Tide
Author – Simon Harding
Publisher – MoshPit Pub
Pages – 352
Release Date – 27th April 2017
ISBN 13 – 978-1925595284
Format – ebook, paperback

For eight hundred years, it has fought tragedy. Against all odds, it has survived. Ancient Tide is the story of a love so intense that it refuses to die.
England. 1990. Lauren Kennedy rushes to the aid of a dying girl, and is shocked to find they are identical in every way. As their hands touch, the true extent of fate's ruthless master plan erupts through their sizzling connection.
In that moment, Lauren knows what she must do. But hundreds have tried before her. All have failed. Will she succeed, or will she become another wave on fate's merciless tide?

12) How long did it take you to get from the idea's stage to your date of publication?
Ancient Tide was three years in the writing. Much of that was because I was learning the process. My second novel was finished in just over a year, and will be published about 18 months from the day I started.
13) How did you come up with the names for your characters?
I tend to use first names that I like, and I'll confess to having used the names of my children too. The task is then to find a surname that suits the character. By the time I've reached the point of finding a name, the character is already alive. Knowing everything about them helps me to choose a suitable surname. Some combinations just seem wrong.
14) Can you give us an insight into your main character(s) life?, What makes them tick?
Lauren Kennedy has fallen into the role of a victim. It is one that never suited her. She was always a strong and confident girl. Her longing to be with James, and her knowledge of what they must achieve together, is what makes each day of her current hell bearable.
James Jordan is a lost soul. Until the spiral of depression began to coil around him, he was the life and soul of the party. His brush with Lauren is enough to tip the battle with his inner demons in his favour. She gives him purpose.
15) Which was your hardest scene to write?
Because Ancient Tide is told over eight centuries, there are a number of vignettes within the book that take the reader back several hundred years. Those were a lot of fun to write, but I needed to do a significant amount of research to understand what life was like and, most importantly to know what I couldn't write about because at that time it didn't exist!
16) How did you come up with the title of your book?
Ancient Tide is the story of a love so strong it refuses to die. The tide is a metaphor. Fate keeps sending lovers to do its bidding in the hope that one day they will succeed. Each is like a wave being sent to a certain death on the shore. As individuals they are insignificant, yet as a collective tide, over time they are formidable.
The title came to me on a walk one day as I watched the waves martyr themselves on the beach.
17) Did you get a family member/friend to read your work before sending to the publishers?
I sent Ancient Tide out to Beta Readers, who were mostly friends. Their feedback really helped me to polish the story. I wasn't certain that they would give me the warts and all feedback that I needed, so I made them fill in an anonymous survey.
18) What process did you go through to get your book published?
I sent several query letters, and continue to do so for my children's stories. But I find the process is not for me. I can't handle the lack of control. The idea that I could slave over a novel for three years only for it never to see the light of day, is one that I cannot cope with.
My ambition was never to write a bestseller, it was to put something in print that I was proud of. Who knows, one day a publisher may read Ancient Tide and make contact, but that is not my priority. I have already achieved what I set out to do.
I used a publisher, Indiemosh to set Ancient Tide up as a print on demand novel and ebook through Amazon. I am delighted with the result.
19) What did you do once you had written the final word in your book?
Honestly? I felt a very real and palpable grief. For the last 18 months of the writing process, I lived and breathed that novel. It accompanied my everyday life like an intrusive shadow. And when it left, I felt a little lonely.
20) What's next for you, writing-wise?
Now that the sequel to Ancient Tide is complete, I will see that through to publishing and begin to flesh out the characters and plot for my next book. I have a number of ideas that I'm keen to explore further.
1) What's your favourite food?
When I'm writing, anything that's in the pantry that goes with coffee! Otherwise, hot and spicy Indian food. Interestingly it's the thing I miss the most about England. They have curry houses in Australia, but they're just not the same!
2) If you had a box of crayons and you could only choose one, which colour would you choose?
Orange. I'm not really sure where that comes from, but at the moment I am obsessed with it as a colour. Fortunately it hasn't yet spread to my wardrobe.
3) What movie could you watch over and over again?
Ironically, Groundhog Day. I can't tell you how many times I've seen it, but it's a lot. Come to think of it, it's been a while….
4) What would be the top song on your playlist?
Oasis. Live Forever.
5) If you won millions, what would be your first purchase?
A publishing house.
6) A talking duck walks into your room wearing a baseball cap and sunglasses, whats the first thing he says to you?
I can tell by the nonchalant swagger in his approach that he is French. I ask his name, somehow dragging the word canard from a long-forgotten archive. He looks me up and down with unsettling petulance, his beady gaze disconcerting, to the point that I do everything I can to avoid his avian stare. But I cannot.
Our meeting is over in a flash. He raises the shoulder of both wings in unison and dismisses me with a peculiarly gallic shrug. Then waddles off into the distance, leaving me no wiser.
You can find out more about Simon by visiting the website/social media sites below.
www.simon-harding.com
@simding
Instagram
Goodreads
I would like to say a big thank you to Simon for sharing with us details of his writing life, and for a wonderful interview.