Trophy Life by Elli Lewis – Book Review
Trophy Life by Elli Lewis – Book Review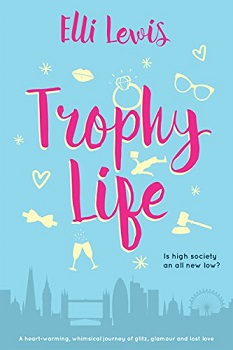 Trophy Life
Author – Elli Lewis
Publisher – CreateSpace
Pages – 266
Release Date – 18th July 2016
ISBN-13 – 978-1533588364
Format – ebook, paperback, audio
Reviewer – Selina
I received a free copy of this book
Post Contains Affiliate Links

An accidental trophy wife must survive the deepest depths of high society. Meet Amy, the world's most improbable trophy wife. She has a degree, ambitions and something resembling a mind of her own. The trouble is, she just doesn't use it anymore.
Married to handsome aristocrat, Harry Green, Amy's world is a whirlwind of luxury, labels and lunches. But amidst the peerages and polo of the privileged few lie wolves in minks' clothing. Before she knows it, Amy's perfect existence is plunged into chaos by the poshest of plots. Ominous heiresses, simpering starlets and a terrifying mother-in-law abound as Amy faces up to some harsh realities.
So, can Amy survive life in the upper crust? Or is high society an all new low?

Meet Amy Green. Amy is married to the handsome aristocrat, Harry Green, and lives in a world full of luxury and posh things, but this really isn't her life.
With a stuck up mother in law, who seems intent to ruin Amy's life. A snake of a best friend, and people back stabbing, Amy is then made a fool of and with no support from her husband she takes matters into her own hands.
When Amy suddenly meets up with Freddie, the one that got away years ago, she is left wondering if she even likes her life at present or weather she should get out.
I instantly fell in love with Amy, she is a fun, down to earth character that you just want to take under your wing.
Elli Lewis, injected some snobby posh London Lady totties into the mix and as much as the reader won't like them, they do make up the great story-line. I loved revisiting Amy's early years – before Harry.
Sometimes the jumping backwards and forwards doesn't work, but Elli Lewis made it work. It was easy to follow and not at all drawn out. I enjoyed reading about present Amy and past Amy. It all ties in brilliantly. I'm now looking forward to more from Ms. Lewis.
Book Reviewed by Selina
Purchase Links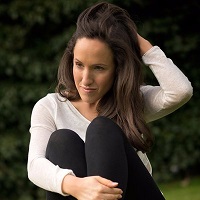 Elli Lewis grew up in North London, the second of three sisters and, consequently, in a home that was bursting at the seams with shoes.
As a teenager in the 90's, she experimented with Sun In, wore a standard uniform of combat trousers and vest top and shed tears over the breakup of Take That. She soon recovered and went on to study law before qualifying as a solicitor.
In the course of her career, Elli has worked for some of the UK's most prestigious law firms, representing a host of A-list clients. Her time in the City gave her a unique insight into the deepest depths of high society and the dizzying heights of fame. It was a world where pampered pooches roamed multi-million pound mansions and where ex-spouses had endless resources with which to wreak revenge; experiences that would later inspire her literary career.
Author Links