A Very Merry Manhattan Christmas by Darcie Boleyn – Book Review
A Very Merry Manhattan Christmas by Darcie Boleyn – Book Review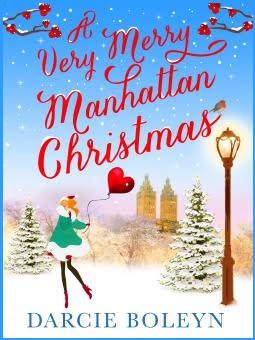 A Very Merry Manhattan Christmas
Author – Darcie Boleyn
Publisher – Canelo
Pages – 201
Release Date – 7th November 2016
Format – ebook
Reviewer – Stacey
I received a free copy of this book
Post Contains Affiliate Links

Lucie Quigley hates Christmas. It's the time of year when everything goes wrong in her life. So this year, when she's asked to be a bridesmaid at her friend Petra's Manhattan wedding, she jumps at the invitation to escape the festivities.
Dale Treharne has been best friends with Lucie for as long as he can remember. He's used to looking out for his oldest friend and when she asks him to be her plus one, he can't seem to find a reason to refuse. Instead, he sees it as a way to help Lucie get through what is, for her, the most miserable time of the year.
In New York, as the snow starts to fall, Lucie and Dale start to realise that their feelings run deeper than just friendship. But can they overcome their pasts, and make it a very merry Manhattan Christmas?

Lucie is to be a bridesmaid at her old university friend, Petra's, extravagant wedding in New York, just before Christmas. Determined that she can't go alone, she asks her best friend Dale to go with her.
Dale and Lucie have been best friends since they were little children, and knowing that he can't let Lucie down, he agrees to go.
Not knowing how to break the news to his mother, as she always puts on a big spread for the family at Christmas, he tells Lucie that she has to go with him to explain to his mother that he won't be there on the big day. However things don't go according to plan, and his family get the wrong end of the stick, and think that Lucie and Dale are dating and are off to New York together for Christmas as a couple.
Will the lie be exposed, or will love find away into both of their hearts over the Christmas period in beautiful Manhattan.
A Very Merry Christmas in Manhattan, is a romantic tale of two people having that kind of friendship that most people wish for, set in a backdrop of the most wonderful city on the planet (I love Manhattan).
Lucie is a woman carrying a lot of hidden baggage from her past, that even her best friend doesn't know about. She hates Christmas, but will Christmas in another country be the turning point for her finding peace with her past.
Dale is the most fantastic best friend. He's pragmatic, helpful, caring and would drop anything and everything to be there for Lucie. You get the feeling that Dale has been in love with Lucie forever, but has always been too scared to tell her, in case it ruins their relationship.
A Very Merry Manhattan Christmas is a truly spectacular read and I loved every minute of it. Although it is a chick lit, it has a deeper core than most, and you get swept away in the lives of Lucie and Dale.
There is a lot of humour in the story, alongside some real emotional scenes, plus many scenes that I didn't see coming. A wonderful Christmas story that will have your heart melting, and your pulse racing.
Book Reviewed by Stacey
Purchase Links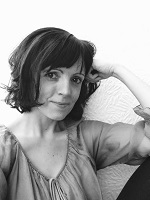 Darcie Boleyn has a huge heart and is a real softy. She never fails to cry at books and movies, whether the ending is happy or not. Darcie is in possession of an overactive imagination that often keeps her awake at night.
Her childhood dream was to become a Jedi but she hasn't yet found suitable transport to take her to a galaxy far, far away. She also has reservations about how she'd look in a gold bikini, as she rather enjoys red wine, cheese and loves anything with ginger or cherries in it – especially chocolate.
Darcie fell in love in New York, got married in the snow, rescues uncoordinated greyhounds and can usually be found reading or typing away on her laptop.
Author Links
www.darcieboleyn.wordpress.com
@darcieboleyn
Facebook
Instagram
Goodreads