What Branches Grow by T.S. Beier – Promo Post
What Branches Grow by T.S. Beier – Promo Post
Sponsored Post – Today we welcome author T.S. Beier with her Promotional Post for her new post-apocalyptic book 'What Branches Grow', which was released on 12th April 2020.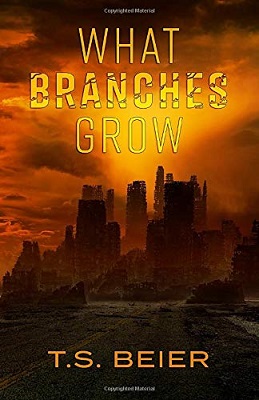 What Branches Grow
Author – T.S. Beier
Publisher – Nostromo Publications
Pages – 428
Release Date – 12th April 2020
ISBN 13 – 978-1777129514
Format – ebook, paperback

Thirty-five years ago, the world was ravaged by a third world war, leaving most countries desolate wastelands. Tom Gennero is second-in-command of the struggling town of Churchill and is growing uncomfortable with the increasingly dictatorial methods of his boss, Church. When Church attempts to force Delia, a wasteland survivalist, into the sex trade without her consent, Gennero's tenuous loyalty is severed. When Delia escapes into the wasteland, Gennero is ordered to retrieve her. As he tracks her, Gennero begins to realize he wishes to ally with her on her quest north to find a city rumoured to be untouched by war. If she'll allow his company.
Delia is initially resistant to a companion, but after being forced to work with Gennero, first to save an old man and his dog from a mob, and second to escape said mob themselves, Delia agrees to a tenuous partnership. Neither is willing to trust one another with their past trauma, though the further they travel into the unknown, the more they will have to rely on one another. Together with the eccentric old man, who has his own sorrows, they make their way from one strange town after another. Their route takes them to the epicentre of raider operations, where they are confronted by Greta, an unhinged leader who will stop at nothing to defend her territory.
What reviewers' are saying:
Wow, Wow and Triple Wow!! This book is outstanding! I did not want to put it down. – 5 Stars
Enjoyed it from start to finish and can't wait for the next one – 5 Stars

---
Purchase Online From:
---
About the Author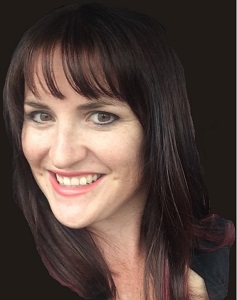 T.S. Beier is a science fiction aficionado. What Branches Grow is her love letter to the post-apocalyptic genre. It was also the focus of her Graduate Certificate in Creative Writing. On top of her grad certificate, Tina has a B.A. in English, a Certificate in Publishing, and a Certificate in Interior Decorating.
Tina has been a people manager, project coordinator, and residential painter. She is currently writing a space opera trilogy and is a freelance writer/editor. Tina lives in Ontario, Canada, with her partner, daughter, and two dogs. She loves ghost towns and the ruins of industry.




---
Share your thoughts on T.S. Beier new book, What Branches Grow in the comment section below!
---
This is a sponsored post.
Like us on Facebook – Tweet us on Twitter – Pin us on Pinterest