Justice Gone by N. Lombardi Jr – Promo Post
Justice Gone by N. Lombardi Jr – Promo Post
Today on the blog we welcome author N. Lombardi Jr with a promo post and three excerpts from his new book, 'Justice Gone' which is released today, 22nd February 2019. This post contains affiliate links. This is a sponsored post.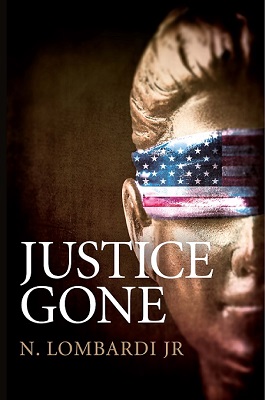 Justice Gone
Author – N. Lombardi Jr
Publisher – Roundfire
Pages – 336
Release Date – 22nd February 2019
ISBN 13 – 978-1785358760
Format – ebook, paperback

Justice Gone, a mystery/legal thriller which publishes February 22, 2019, touches upon many topical, controversial issues in today's society as well as being a thrilling and engaging read. The story encapsulates current social issues: police brutality, homelessness, the plight of returning war veterans, the frenzy of the press, and the mechanics of the US judicial system.
"When a homeless war veteran is beaten to death by the police, stormy protests ensue, engulfing a small New Jersey town. Soon after, three cops are gunned down.
A multi-state manhunt is underway for a cop killer on the loose. And Dr. Tessa Thorpe, a veteran's counselor, is caught up in the chase.
Donald Darfield, an African-American Iraqi war vet, war-time buddy of the beaten man, and one of Tessa's patients, is holed up in a mountain cabin. Tessa, acting on instinct, sets off to find him, but the swarm of law enforcement officers gets there first, leading to Darfield's dramatic capture.
Now, the only people separating him from the lethal needle of state justice are Tessa and ageing blind lawyer, Nathaniel Bodine. Can they untangle the web tightening around Darfield in time, when the press and the justice system are baying for revenge?
Justice Gone is the first in a series of psychological thrillers involving Dr. Tessa Thorpe.
---
Excerpt from Justice Gone – One
Bruntfield, New Jersey, just another banal town in a part of the country that nobody thinks about, was about to become famous; or rather, more aptly put, infamous. People sauntered past lackluster shops unaware that in a few days, the lackadaisical streets would bear the rabid frustrations that divided the nation; a pus-like bitterness that was held in check by the demands of everyday survival and the distractions offered by obsessive consumerism and brazen medi Some would inevitably blame the cascade of events on the a. weather, since the origins could be found on a hot summer day in 2006. Sure, just about all summer days are hot, but this one was close to the record, and humid to boot. By the end of July, the Northeast coast was suffering under a sweltering heat wave. Despite the humidity, no one could remember the last time it had rained. A hundred-year drought was predicted, they'd said.
Bruntfield, among the many places under this curse, had its water supply so severely depressed that the city authorities were forced to impose water rationing. As if that wasn't enough, the excessive load on air conditioners led to incessant brownouts. With the weather nothing less than insufferable, suffocating, oppressive, even provoking, tempers flared along with the temperature. But the local situation, as bad as it was, was about to get worse.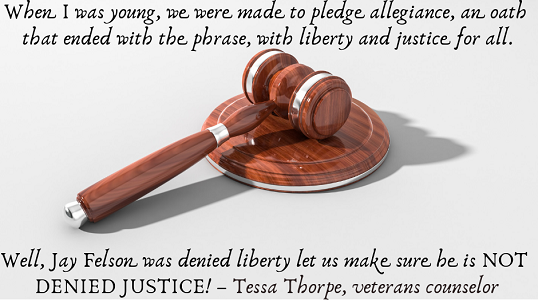 Excerpt – Two
Tessa had given much thought as to how she should dress for the occasion. Her first instinct was her Karen Kane pants suit, but dismissed that idea to wear her copper-brown print kaftan in its stead.
Now, with its folds caught in the vigorous September breeze, giving the illusion of a multitude of miniature flags fluttering around her, her thick locks of hair dancing around her head, she spoke to the crowd, slowly, deliberately taking her time. "Hello, my fellow citizens." She stopped to survey the mass of people standing in front of her. Dramatic pauses replete with eye contact, if not overdone, were quite effective in getting one's message across. Not surprisingly, Tessa knew how to get her message across, a special art in the realm of behavioral scientists. Public relations firms, advertising companies, political campaigns, all hired an army of psychologists to sell a product. And Tessa Thorpe, as someone who had thirty years' experience as a criminal psychiatrist, could sell as well as any of them.
"We are here today for two reasons, two very important reasons that are essential to our well-being in a modern society. Freedom is one, and justice is the other."
Enthusiastic cheers.
"When the call for war came, we were told that our enemies hated our freedoms. We were told that the citizens of Iraq had been held hostage by a ruthless dictator who denied his own people these freedoms. Our invasion of that country was sold to us as Operation Iraqi Freedom. And so we sent our young men and women off to war, the most traumatic experience a human being could ever go through, with the belief that they were fighting for liberty and freedom. And yet, one of those whom we had sent…had come back to us only to have his own freedom denied. His single offence at the time he was approached by law enforcement officers was that he was exercising his freedom to stand on a street corner."
This elicited a roar from the crowd.
"This is not merely tragic, it is an act of deplorable fraud, being denied the very thing he fought for!"
More heartfelt cheering.
"When I was young, we were made to pledge allegiance, an oath that ended with the phrase, 'with liberty and justice for all.' Well, Jay Felson was denied liberty…let us make sure he is NOT DENIED JUSTICE!"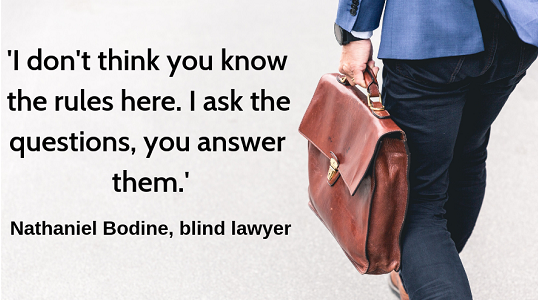 Excerpt – Three
"Mr. Bodine, I'm Hamilton Fiske, deputy district attorney. I'll be prosecuting this case."
"Didn't we meet last year at the meeting of the New Jersey Bar Association?" Bodine asked, as his daughter collected their papers and put them in their briefcase.
"Yes, I believe we did."
"Thought so. I never forget a voice."
That comment threw Fiske off-center for a moment. "I just wanted to, well, shake hands so to speak, before we come out fighting."
"Is your hand out there in the air, waiting for mine? Cause if it is, you can put it back wherever you had it. I don't shake hands these days. And while you're at it, you can remove that smug smile off your face. I don't have to see it, I can tell by your tone. You've already pissed me off, and this is just the arraignment. So I'm not exactly in a gentlemanly mood. And if you try to set up my client by having him mingle with the others, there'll be hell to pay. Getting my drift, son?"
Fighting words for sure, but the word that provoked Fiske the most was the condescending "son," just as Bodine had figured it would. "Is that a threat, Mr. Bodine?"
Emily tugged at her father's arm with the covert message that he quit this repartee. He turned to leave, but not before saying, "No, Mr. Fiske, just a consequence."
Purchase online from:
---
Why not add it to your TBR list on Goodreads too – www.goodreads.com/book/show/40398725-justice-gone
---
About the Author

N. Lombardi Jr, the N for Nicholas, has spent over half his life in Africa, Asia, and the Middle East, working as a groundwater geologist. Nick can speak five languages: Swahili, Thai, Lao, Chinese, and Khmer (Cambodian).
In 1997, while visiting Lao People's Democratic Republic, he witnessed the remnants of a secret war that had been waged for nine years, among which were children wounded from leftover cluster bombs. Driven by what he saw, he worked on The Plain of Jars for the next eight years.
His second novel, Journey Towards a Falling Sun, is set in the wild frontier of northern Kenya.
His latest novel, Justice Gone was inspired by the fatal beating of a homeless man by police. Nick now lives in Phnom Penh, Cambodia.

---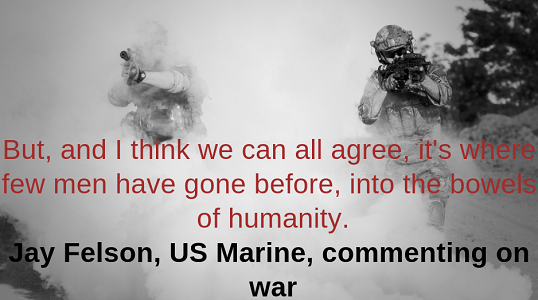 The above links are affiliate links. I receive a very small percentage from each item you purchase via these link, which is at no extra cost to you. If you are thinking about purchasing the book, please think about using one of the links. All money received goes back into the blog and helps to keep it running. Thank you. *This is a sponsored post.*