The Glass Woman by Caroline Lea – Book Review
The Glass Woman by Caroline Lea – Book Review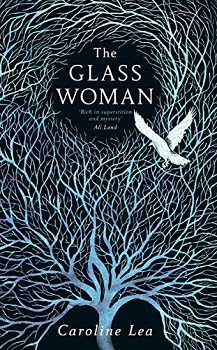 The Glass Woman
Author – Caroline Lea
Publisher – Micheal Joseph
Pages – 400
Released – 7th February 2019
ISBN-13 – 978-0718188979
Format – ebook, hardcover, audio
Reviewer – Stacey
Rating – 4 Stars
I received a free copy of this book.
This post contains affiliate links.
1686, Iceland.
An isolated, windswept land haunted by witch trials and steeped in the ancient sagas . . .
Betrothed unexpectedly to Jón Eiríksson, Rósa is sent to join her new husband in the remote village of Stykkishólmur. Here, the villagers are wary of outsiders.
But Rósa harbours her own suspicions. Her husband buried his first wife alone in the dead of night. He will not speak of it.
The villagers mistrust them both. Dark threats are whispered. There is an evil here – Rósa can feel it. Is it her husband, the villagers – or the land itself?
Alone and far from home, Rósa sees the darkness coming.
She fears she will be its next victim . . .

August 1686, Iceland. Rósa, the daughter of the late Bishop of Skalholt is living with her mother Sigridur in a little hut. They once lead a comfortable life, now after the death of her father, Rósa and her mother are struggling.
A new wealthy man, Jón Eiríksson, arrives in town, they say his wife has only been dead for a few months and that he is there to not only deal with some work but to find himself a local girl to marry too.
With Rósa's mum being very poorly and the family now having next to no money, when Jón takes a fancy to Rósa at first she rebukes his charm but the sicker her mother becomes the more she realises it is the only way that she can help her, so Rósa agrees to marry Jón and move to live with her new husband in a remote village called Stykkishólmur. In exchange, he will help her mother and the villagers to live a more comfortable life.
Moving to a new place with only her new husband who she barely knows and Petur who works for her husband, Róse becomes increasingly unhappy and isolated. There are plenty of rumours surrounding the death of Jón's first wife and with a locked attic room in her house that Jón forbids her to enter, Rósa becomes concerned that something is amiss and that maybe the rumours are true.
Weird noise keeps Rósa awake at night and she is convinced that there are dark spirits at play in the settlement. With an unsupportive husband who is very commanding and the feeling of dread hanging over her, could Rósa's life be in danger?, and can she solve the mystery of what happened to Jón's first wife, the wife he refuses to talk about?
The first thing you will notice when you begin reading this book is how atmospheric it is. I haven't read many books set in Iceland, but this historical book set in the country where darkness fills the time more than the daylight is exceptionally surreal. The coldness that the characters have to deal with is felt through the pages and at times it made me shiver. This shows how realistic the book felt at times.
The book is set in an era where people believed in ghosts, spirits, witches, legends, etc and had their own way of dealing with them from chants, potions, and even runes to ward off the bad spirits and keep people safe.
Both Rósa and Jón were fascinating characters to get involved with and it was a joy and a privilege to watch their development, especially Rosa's, as this was a woman living in 1686 who was educated, wise beyond her years and knew what she wanted in life. As the book progressed so did their characters and I loved watching them evolve. The book is quite slow in pace, however, the story was so absorbing that the slowness wasn't an issue.
It took me about a week to read The Glass Woman as I needed to concentrate on the plot to fully devour it. It is captivating and has a real Gothic, mystical feel to it. It was nice to read a book that really lived up to its title too.
Reviewed by Stacey
---
Purchase online from:
---
About the Author

Caroline Lea was born and raised in Jersey. She gained a First in English Literature and Creative Writing from Warwick University and has had poetry published in The Phoenix Anthology and An Aston Anthology, which she also co-edited. When the Sky Fell Apart is her first novel, The Glass Woman is her second.


---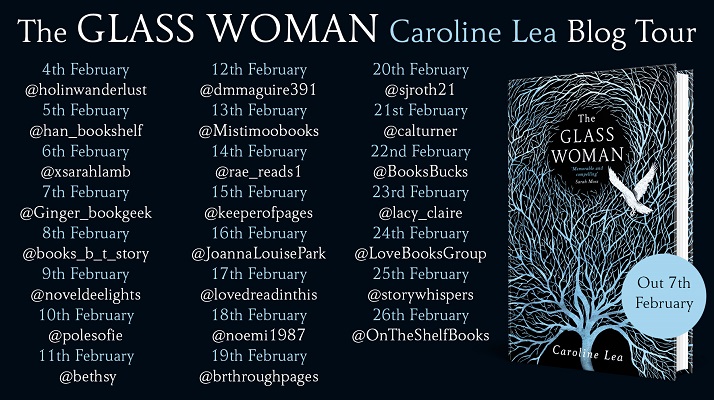 The above links are affiliate links. I receive a very small percentage from each item you purchase via these link, which is at no extra cost to you. If you are thinking about purchasing the book, please think about using one of the links. All money received goes back into the blog and helps to keep it running. Thank you.