Spirit Guide by Mavis Sybil – Promo Post
Spirit Guide by Mavis Sybil – Promo Post
AD – Today on the blog we welcome author Mavis Sybil, with her Promotional Post for her new children's book 'Spirit Guide: Mysterious adventure to a new home', which was released on 27th June 2021.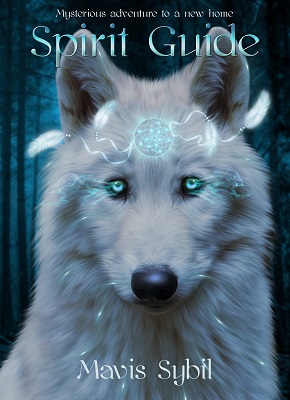 Spirit Guide


Mysterious adventure to a new home
Author – Mavis Sybil
Pages – 59
Release Date – 27th June 2021
ISBN 13 – 979-8517405821
Format – ebook, paperback, audio

A page-turning time travel adventure for children aged 8-12. Now enjoyed by thousands of young readers!
When I was young, I thought I lived a normal childhood. It was only as I grew older and life became tougher and tougher, did I realize my childhood was much harder than most.
As an orphan, life could be tough, but I always looked towards the things I had in life, rather than looking at the things I didn't have.
And I was content with that mindset and lifestyle.
Until I met Buddy.
At first, the sight of a wolf staring at me scared me like it would any other child. But, almost instantly, I got a different sense from this wolf, a sense of security and trust I had never had before with any animal, or human for that matter.
Once Buddy started bringing me things, things that held the keys to my life before I went to the orphanage such as my adoption papers, I realized this was no ordinary wolf.
Now I find myself embarking on a journey to find my birth parents and reconnect, with my trusty partner by my side.
Will we make it to meet my parents? What dark secrets will I uncover along the way?
Only time will tell…
---
What Reviewers' are Saying
'This is an absolutely beautiful story.' – 5-Stars
'You have the elements of fear, empathy, and joy all woven together in a heart warming saga.' – 5-Stars
'A heartwarming and beautiful story with the happy ending we need!' – 5-Stars

---
Purchase Online From:
---
Share your thoughts on 'Spirit Guide by Mavis Sybil' in the comment section below!
---
This is a sponsored post.
Like us on Facebook – Tweet us on Twitter – Pin us on Pinterest