The Writing Life of: Amita Murray
Amita Murray
This week I am thrilled to be interviewing author Amita Murray. Amita will be sharing with us detail of her writing life, telling us all about her latest book 'The Trouble with Rose', which was released on 16th May 2019 and answering a few fun questions too. This post contains affiliate links.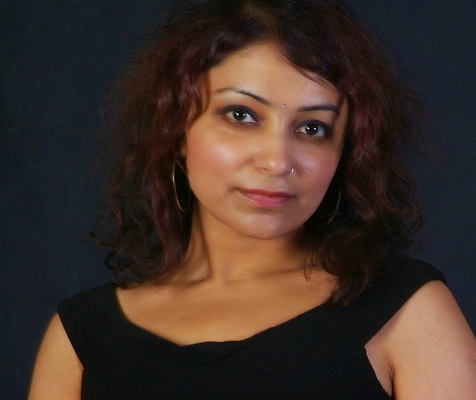 The Trouble with Rose is Amita Murray's debut novel. Having lived in and around London, Delhi and California, Amita loves writing about the comedy and tragedy of cultural encounters.
She has taught writing at the University East Anglia, and been a Leverhulme Writer-in-Residence at University College London and Writer-in-Residence at Plymouth University/Literature Works.
In 2016, her short story collection won the SI Leeds Literary Prize. Amita lives in London, and teaches creative writing and yoga when she can be dragged away from the characters in her head.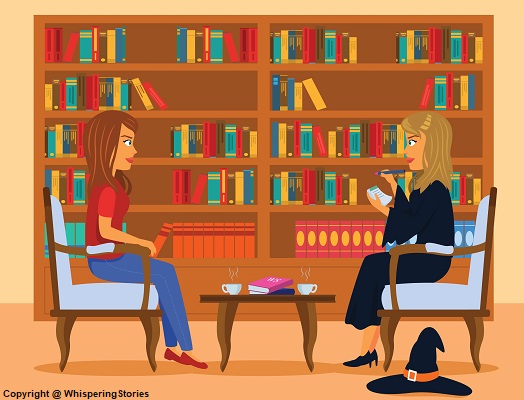 1) As a child did you have a dream job in mind?
I used to daydream a lot as a child (actually, that hasn't changed at all, hmm…) I did quite a lot of dancing and read a lot too. I changed my mind all the time about what I wanted to do when I grew up. The options included marine biologist, fashion designer, dancer, journalist, psychologist, air stewardess – and who knows what else!
I always thought creative people were 'other people' – I hated that I changed my mind so much, daydreamed, that I couldn't stick with one thing, and that I found it hard to be the kind of person other people wanted me to be. Who knew that all this was good training to be a writer?
2) Who was your favourite childhood author (s)?
I've read so much Enid Blyton! But even in my early teens, I was reading Jane Austen and the Bronte sisters along with my Nancy Drew. By my mid-teens I was reading Daphne du Maurier, loads of Agatha Christie, and many other writers.  I love Mary Stewart.
3) Was there a particular point in your life that you realised you wanted to be a writer?
A few years ago, I was working as an academic and I was struggling to feel okay about my work, my life and about myself. There was definitely a craving and restlessness for something, but I had no idea what it was for. Gradually it became clearer that I had a deep hunger to do something creative.
I'd journaled and done other bitty writing all my life, but this was the first time I experimented with writing fiction. When I did, it was like falling in love. I knew pretty quickly, writing fiction was something I'd been waiting for all my life – I just hadn't known I was waiting for it.
4) What is your average writing day like? Do you have any special routines, word count, etc?
I write any time I can find, around other work and family life. I don't need a set number of minimum hours or even a particular space. I like working in my living room with the radio on (or a sporting event in the background if there's something on that I like). But if I don't have that luxury, then I'll write in a café, on a train, in a bus stop, if I have to. I'll write for an hour if that's all I get.
5) How many books have you written? Any unpublished work?
My debut novel The Trouble with Rose has just come out with Harper Collins (May 2019). My second novel comes out in 2020. I have an unpublished short story collection called Marmite and Mango Chutney that won the SI Leeds Literary Prize in 2016. Stories from that have come out in magazines like Wasafiri, Brand, SAND (Berlin), the Berkeley Fiction Review, and others.
6) Are you a plotter or a pantser?
Ha! I'm an experimenter.  I try lots of stuff and see what sticks, what keeps my interest. I hop from thing to thing and see what I love doing. If something sparks a more lasting interest, then I stay with it and see if I can write a book. Between contracted books, I experiment with styles and genres. I start a book as a pantser, but as I go along, the plot becomes somewhat clearer.
Concerning your latest book: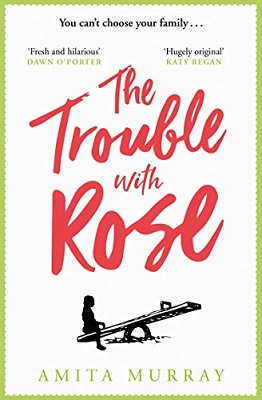 The Trouble with Rose
Author – Amita Murray
Publisher – HarperCollins
Pages – 384
Release Date – 16th May 2019
ISBN 13 – 978-0008291242
Format – ebook, paperback, audio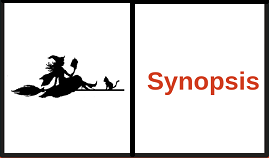 A missing sister. A broken heart.
A whole lot of trouble…
Rilla is getting married. Except she isn't. She's running away – from her confused fiancé Simon, her big mad family, and the memories nipping at her heels.
Her sister Rose would know what to do in such times of crisis.
But the trouble is, Rose is the crisis. She disappeared years ago, and Rilla's heart went missing too.
Where is Rose? And who is Rilla without Rose?
If she's to rescue some happiness out of all this chaos, she needs to find out.

7) How did you go about researching the content for your book?
I tend to only research by reading non-fiction books. There are two strands in The Trouble with Rose that needed research.  In it, there are two sisters, who, as kids used to do a comedy sketch for parties, weddings and other events. This sketch show is borrowed from Indian street theatre – also known as nautanki.  That was one aspect of my research.  As an adult, the main character Rilla Kumar is doing an MA in philosophy and studying how different cultures understand love. So, I researched various philosophers' views on love – though I already knew quite a lot from my academic training.
8) How long did it take to go from ideas stage to writing the last word?
I wrote the first draft in a month. I was working full time as an academic at the time, and I had a month off at Easter. My agent had already signed me on based on my short story collection and prize win. It felt very much like now or never. I charted out how many working days I had, calculated how many thousand words I would need to do every day to get a draft done. Then I did it.
9) How did you come up with the title of your book?
I didn't! The publishers did.
10) Can you give us an insight into your characters?
Rilla Kumar is in her mid-twenties and she's at a crossroads in her life. She's about to marry Simon Langton, her boyfriend whom she met just six months ago. She's on the verge of being kicked out of her MA programme, and she's coming to realise that her life is not working, and hasn't worked for a while. She knows that the only way to move forward is to find out what happened to her missing sister Rose.
Rilla is narky and cross. I want to be her when I grow up. Besides Rilla's persistent fiancé Simon and a neurotic cat who can only walk in parabolas, the book is littered with an interfering family that wants to have a say in everything in Rilla's life.  The book is a cross between My Big Fat Greek Wedding, Frozen for grown-ups, and The Royal Tennenbaums, I'd say.
11) What process did you go through to get your book published?
My agent found a few publishers who were interested in the book pretty quickly. After that, it was a process of trying to figure out which one we thought would be the best bet for the book.
12) What's next for you writing wise?
My second novel comes out in 2020. In it, Maya Kapoor thinks that she's happy with her boyfriend Jeremy, and satisfied with her market research job. Until one night she meets Jack and he turns everything she thinks she knows about her life on its head. Maya grew up as a sole carer for her single mother, and needs to come to grips with all that that has meant to her.
Fun Questions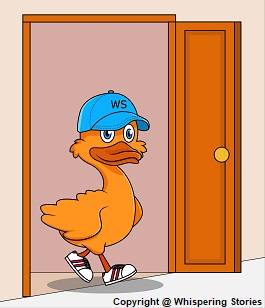 1) If you could have any super power for the day which would you choose?
I'm acutely sensitive as it is. I get oversensitive to people's moods and body language. But because I know I can be sensitive, I tend to second guess what my instincts are telling me. So, can't I just have a way of reading other people's minds? Or at least a way to trust my instincts.  I'm also terrified of revealing my feelings, so I chatter on about stuff to cover them up. So, maybe just a good way to shut me up!
I have two cats, not as neurotic as Lord Basingstoke in The Trouble with Rose, but not far off.  They're enormous, but if you so much as breathe a little too loud, they'll shoot out of the house like their tails are on fire. One of them disappeared under a bathtub once and was under the floorboards within seconds of entering someone's house when it was a kitten. It took a night and day to coax him out. The other one keeps bringing in "presents".
3) If you decided to write an autobiography of your life, what would you call it?
I'm terrified of writing about myself.  This is why I write fiction. But whatever the title, it would have a lot of swearing in it.
4) Your book has been made into a feature film and you've been offered a cameo role, which part would you choose, or what would you be doing?
I'd have to be a crazy auntie or something.
5) Where is your favourite holiday destination?
I love the Highlands. I've lived in California, and I like going back to San Francisco.  There were loads of family holidays in the Himalayas when I was a child.  Oh, I don't know, I love any form of woody walks, especially in the mountains.
6) A baseball cap wearing, talking duck casually wanders into your room, what is the first thing he says to you?
'Of all the duck ponds in all the towns of all the world…'
---
I would like to say a big thank you to Amita Murray for sharing with us details of her writing life and for a wonderful interview.
Author links



---
Share your thoughts on our interview with Amita Murray in the comment section below!
The above links are affiliate links. I receive a very small percentage from each item you purchase via these link, which is at no extra cost to you. If you are thinking about purchasing the book, please think about using one of the links. All money received goes back into the blog and helps to keep it running. Thank you.