The Writing Life of: Belinda Missen
Belinda Missen
This week on 'The Writing Life of:' I am thrilled to be interviewing author Belinda Missen. Belinda Missen will be sharing with us detail of her writing life, telling us all about her latest book 'Recipe for Disaster', which was released on 7th August 2018, and answering a few fun questions too.
So without further ado I'll hand you over to Belinda Missen. Post contains affiliate links.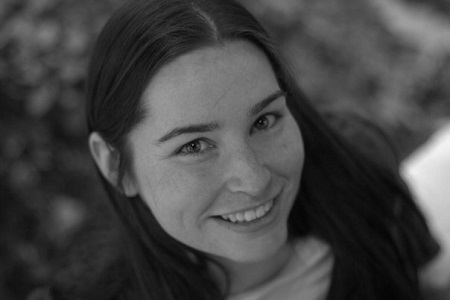 Belinda Missen is an award-winning and best-selling author, screenwriter, and freelance writer from Geelong, Australia.
A reader from an early age, Belinda began writing her own stories shortly after her love affair with Steven Spielberg's film Jurassic Park began. What began as fan-fiction soon took deeper root, and she was scribbling out strange little stories in empty notebooks she found laying around the house.
With qualifications in transport and office administration, and a combined career of fifteen years in these industries, Belinda decided to uproot everything in 2013 and return to her first love of writing. She now writes full-time, between cups of coffee, binge watching television, and feeding her cats and husband.
In April 2016, she was awarded the JOLT Courthouse Youth Arts Award in the Inspire 26+ Category for her piece Obsession.
In February 2017, her book Love And Other Midnight Theories clawed its way to the top of the Amazon charts in its category of Performing Arts, beating JK Rowling's Fantastic Beasts and Where to Find Them. True story – she has the screenshots to prove it.
When not dabbling in the written word, Belinda can be found mentoring other writers, beta-reading, reviewing, helping others to ready books for publication, and sleeping.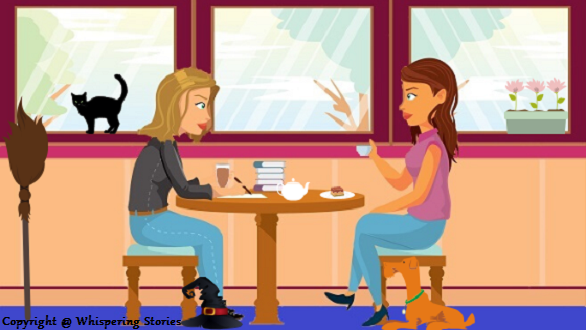 1) As a child what did you want to do when you grew up?
Initially, I wanted to be a writer. I read so much as a kid that I thought it was something I wanted to do. Along came Jurassic Park, and I wanted to be a palaeontologist (didn't we all?). Throughout some of my teenage years, I was convinced I was going to be a rock star, then a lawyer. Thankfully, only one of those options came to be.
2) Who were your favourite childhood authors?
I LOVED the Baby Sitters Club books, so Ann M Martin. Then, I guess Judy Blume – there was Fudge, Superfudge, and a whole series of books from her that, somehow, just stuck.
3) At what point in your life did you realise you wanted to be a writer?
It was pretty early on. I wanted to write for as long as I could remember, but put the idea in the back of the cupboard while I was busy trying to be an adult. I worked in retail and then in transport. It was while I was bored stiff in my transport job that I started dabbling with writing again.
4) How did you go about following that dream?
I quit my full-time job in May 2013, mostly for my mental health and marriage – it was impacting both of them quite severely so, one day, I got up and walked out. And I've never once regretted it. I looked at getting back into my law degree, and even did a few subjects towards it, but I began tinkering with an idea one day, which flourished into a full-length book. I suspect it was only meant to be a short fanfic, but it's now going to be a book titled, 'An Impossible Thing Called Love'.
5) What is your writing day like? Do you aim for a certain amount of pages or words before you stop for the day?
Writing is such a rollercoaster. Last week, I went through 70k words of edits in two days. This week? I've been mulling over 7,000 words for the past four days. Some days are productive, some aren't, but they're all beautiful.
6) Did you ever consider writing under a pseudonym?
Oh, yeah. It's such an exposing thing to put your name to a book. To stand up and say, 'Yes, I did this, please critique'. But, ultimately, I kept my name. In the future, I'd like to write thrillers, so I suspect they'll be under a pseudonym.
7) Do you have any strange habits before starting, or whilst in the midst of writing?
Not so much strange, but I do like to make sure emails are empty and answered, social media check and reply is done, desk is clean, and coffee is ready. Oh, and music. Must have music ready.
8) Do you write longhand, typewriter, or on a computer?
I've tried so much lately to write things longhand, but I just get so frustrated. It's a long, slow process. So, it's a computer for me. My long-suffering laptop has been through a lot (including a stint being lost at Liverpool Airport earlier this year). If I don't have access to a computer, you'll find me bashing away at the screen of my phone. 'An Impossible Thing Called Love' began on my parent's couch, in the Notes section of my phone.
9) How many books have you written? Do you have any unpublished work?
I think, by now, probably about a dozen. My publisher has taken on six of those and, if they're really nice, they might take on some more. So, yes, heaps of unpublished work. I also have a fanfiction account out there, and I use that to test new story ideas. There's one I'm still getting likes and comments on that's been bought as a novel.
10) Are you a plotter or a pantser?
I used to be a pantser, but the last few months have taught me that I really need to slow the hell down, chew things over, and make notes.
11) Do you read all the reviews left for your book(s)?
Right now, I'm actively avoiding reviews. I know not everyone is going to like my work – hell, there are books I don't like. That's part of life. But they can still sting. You write books and want everyone to love your characters like you do and, sometimes, that doesn't happen. So, my coping mechanism? I try to avoid them like the plague – which is hard as an active Goodreads user.
Having said that – some of the not so great reviews can be used as tools for learning. If there's a consistent theme, then maybe readers are onto something. That gives opportunity for reflection and, while you can't change the book they've read, you can work towards betterment of future titles.
Concerning your latest book: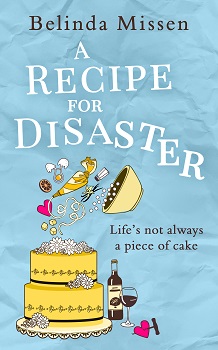 A Recipe for Disaster
Author – Belinda Missen
Publisher – HQ Digital
Pages – 245
Release Date – 7th August 2018
ISBN 13 – 978-0008310127
Format – ebook, paperback

Life's not always a piece of cake…
Meet Lucy, master wedding cake baker, idealistic school canteen crusader, and someone whose broken heart just won't seem to mend…
Lucy is quietly confident that she has made the right choices in life. Surrounded by friends and family in a small country town, Lucy can easily suppress the feeling that something is missing from her life.
But when a blast from the past arrives in the form of her estranged husband, international celebrity chef Oliver Murray, Lucy's carefully constructed life begins to crumble beneath her like overbaked meringue.
Is Oliver's return all business or is it motivated by something more?
A Recipe for Disaster starts long after most love stories would have ended, proving it is never too late to offer someone a second slice of cake or a second chance.

12) How long did it take you to get from the idea's stage to your date of publication?
A Recipe for Disaster. Okay, so this book was a complete fluke. The idea had been rattling around for a while. All I knew was 'Lucy is a baker'. Then what? I stewed over the idea for a few months and didn't take it particularly seriously.
When HQDigital put out a Twitter call for pitches, and they accepted my kind of vague pitch, I had to get serious about it. So, June 2017, they accepted my pitch. I wrote the book in six weeks, they optioned it for publishing, and it's being released this August, so just about fourteen months or the process.
13) How did you come up with the names for your characters?
A lot of times, I piece together names from favourite characters or writer's names. I have one character hiding in my computer who's an amalgamation of a favourite book character and an author. Sometimes IMDb can be a nice spot to check for character names (film credits!).
As for my latest book, I pinched the name Oliver Murray from a boy on the Number 8 Tram heading up Swanston Street, Melbourne, towards Lygon Street. I was headed out for dinner with friends, and a boy (man) hopped on the tram with his Melbourne Uni paperwork in an envelope with his name on the front. I saw it and thought, 'What a great name', thus Oliver Murray came to live.
14) Can you give us an insight into your main character(s) life?, What makes them tick?
Lucy Williams – I think Lucy is a little burnt by life, a little frustrated at her situation, and that drives her to do things she might not otherwise do. I mean, how smart is it really to work with your kind-of-ex-husband. She's separated from Oliver, has been for a few years but, when he makes her the best job offer of her life, she tentatively takes it on. After all, it's every job she's ever wanted.
Oliver Murray – Oliver loves the thrill of the chase and, I suspect, the adoration of contemporaries, diners, and . . . fans? He's a celebrity chef and, while he didn't aim specifically to become that, he has worked hard to push his career to higher levels, doesn't want to rest on his laurels, and always wants more.
15) Which was your hardest scene to write?
I loathe writing sex scenes. I'm very much a close the door type writer. Readers are smart – they can work it out.
16) How did you come up with the title of your book?
A Recipe for Disaster was a suggestion from HQDigital. Originally, it was titled The Butcher, The Baker, The Single Male Caterer.
17) Did you get a family member/friend to read your work before sending to the publishers?
I've got a great group of friends who are beautiful enough to tear my stuff apart for me, and be kind about it, so I can polish things up before sending books through.
18) What process did you go through to get your book published?
Are we talking right from the very start? I'd been self-publishing since 2015. It was a pure fluke that my friend directed me to HQDigital on Twitter in 2017. I wasn't a Tweeter (though I feel like I spend all day on there now). I pitched in June 2017, wrote in July/August and, by October, had been offered a six-book contract. They were gracious enough to take on my back catalogue of self-published work, as well as A Recipe for Disaster.
Looking back, it seems like it has been ridiculously easy – and it really was. All my favourite authors are HarperCollins authors, so to be sitting among them now is a dream come true. Aim for the stars, right?
19) What did you do once you had written the final word in your book?
Chocolate, binge-read, binge-watch, nap, leave the house, spend time with friends. I'm a very solitary writer and tend to lock myself away while I'm writing or editing, so it feels wonderful to get out and about afterwards.
20) What's next for you, writing-wise?
At the moment, we're working through my next release, An Impossible Thing Called Love. William and Emmy meet during New Year's celebrations in Edinburgh. There's an instant connection, but they spend the next few years apart when Emmy returns to Sydney and William to London. When Emmy is presented the opportunity to work in London a few years later, she has one question: where is he, and what happened to him?
William and Emmy are two of the first characters I wrote, and I love them dearly. They've been part of my life since 2014, and I'm far too protective of them. I'd love to write a sequel or two for them, because they need it.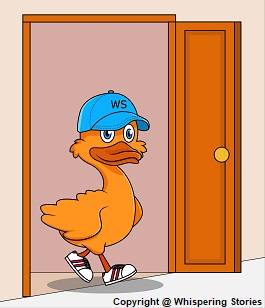 1) What's your favourite food?
You know, I want to say something completely obvious, but a great spag bol is hard to beat – or a roast dinner. That's kind of more than one food, but you know what I mean.
2) If you had a box of crayons and you could only choose one, which colour would you choose?
Blue – blue is just my colour. I'm sure that says something about me.
3) What movie could you watch over and over again?
Without a doubt – Jurassic Park. IMAX Melbourne recently had a 25th Anniversary 3D screening. I was there with my t-shirt, ready to watch it all over again.
4) What would be the top song on your playlist?
Dead tie. It's between Say You Will, by Foreigner. Or a live version of Summer of 69 by Bryan Adams. It was recorded at Wembley Stadium in 1992, I think, and goes for close to ten minutes. I love it.
5) If you won millions, what would be your first purchase?
A Ford F150 Raptor. Then, Sensible Belinda Missen would probably wipe out the home loan and buy up a heap of other properties.
6) A talking duck walks into your room wearing a baseball cap and sunglasses, whats the first thing he says to you?
'Got carbs?'
You can find out more about Belinda Missen by visiting the website/social media sites below.
@belinda_missen
Facebook
Instagram
Pinterest
Goodreads
I would like to say a big thank you to Belinda Missen for sharing with us details of her writing life, and for a wonderful interview.