The Writing Life of: Carrie Elks
Carrie Elks
This week I am thrilled to be interviewing author Carrie Elks. Carrie will be sharing with us detail of her writing life, telling us all about her latest book 'Let Me Burn', which was released on 21st February 2019 and answering a few fun questions too. This post contains affiliate links.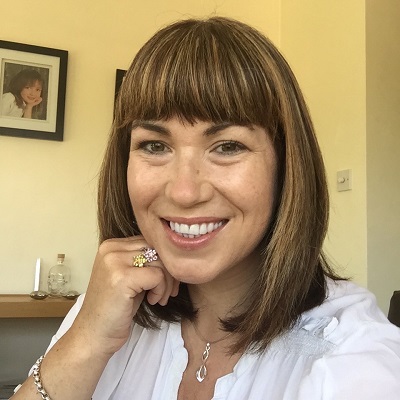 Carrie Elks writes contemporary romance with a sizzling edge. Her first book, Fix You, has been translated into eight languages and made a surprise appearance on Big Brother in Brazil. Luckily for her, it wasn't voted out.
Carrie lives with her husband, two lovely children and a larger-than-life black pug called Plato. When she isn't writing or reading, she can be found baking, drinking an occasional (!) glass of wine, or chatting on social media.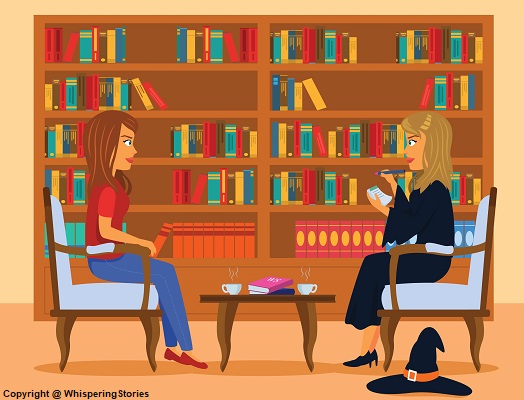 1) As a child did you have a dream job in mind?
Growing up I had absolutely no idea what I wanted to do. I would probably have said 'something to do with books' but that would have been about it. Luckily.
2) Who was your favourite childhood author (s)?
My first author love was Enid Blyton. I used to eat up her books (not literally – that would be weird!) I loved Mallory Towers and St. Claire's, plus the Five Find Outers (not as well known as the Famous Five, but much better, in my opinion!). I saved all my books from when I was younger and passed them on to my children who loved them too.
3) Was there a particular point in your life that you realised you wanted to be a writer?
I don't think I ever believed I would be. I used to write all the time, from the youngest age. Stories and poetry mostly. But I never believed they would come to anything. It wasn't until I started writing Fan fiction in 2012 that I began to believe in myself and my writing – thanks to the feedback and reviews I got from readers.
4) What is your average writing day like? Do you have any special routines, word count, etc?
I always begin my day with a dog walk. After that I make myself a cup of tea and sit down at my desk. I have a daily to do list that I always fill in – mostly because I love being able to tick things off! If it's a writing day I aim to do 2500 – 3000 words. If it's a non-writing day I'll try to do 3 tasks (it could be making images for promos, setting up ads etc). I usually finish work at around 4pm, when my son gets home from school. Then it's back to being Mum, Chef, Housewife and everything that comes with it!
5) How many books have you written? Any unpublished work?
I have 9 books published, plus another 4 that I've written and will come out this year. I also have a women's' fiction novel that's in first draft, and a couple of books that will remain under my bed and never see the light of day!
6) Are you a plotter or a pantser?
I'm a bit of both. I tend to start a book without plotting it out, just so I can get to know the characters. But by around chapter 4 or 5 I like to start plotting it out – I use a spread sheet for this. That stops me from getting too blocked, and that I know where the story is going. I don't always stick to the plan though!
Concerning your latest book: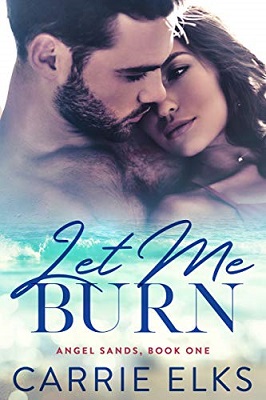 Let Me Burn
Author – Carrie Elks
Pages – 261
Release Date – 21st February 2019
Format – ebook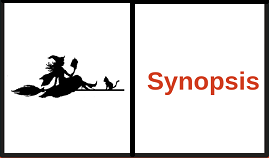 She isn't looking for love. He's not planning on staying around. But when they meet, sparks fly…
Lucas Russell lives for his job as a big city firefighter. But when he's forced to take extended leave following an accident, he returns to his small hometown to stay at the beach cottage his grandparents left him. The problem is, he's not used to having so much time on his hands.
After a broken engagement, Ember Kennedy isn't ready for love right now. But she didn't count on meeting a handsome firefighter with a dimpled smile. After Lucas saves her from one awkward situation too many, she can't stop thinking about him.
Ember finds Lucas impossible to resist, and he's determined not to let her. As long summer days melt into sultry, passionate nights what begins as a fling develops into something much deeper. Until the day Ember's ex-fiancé returns to town and threatens to destroy the fragile connection that's building between them.

7) How did you go about researching the content for your book?
I like to call myself the Google Queen. I tend to use the internet for most of my research because it's so accessible. In my latest book (Let Me Burn) the hero is a fire-fighter, so I needed to do a lot of research on how fire departments work, the hierarchy and career path, what equipment is used etc. Where possible I like to use first hand accounts – for example on forums and blogs. But I always verify what I learn – there's a lot of misinformation out there too!
8) How long did it take to go from ideas stage to writing the last word?
That's a tricky one. Often an idea will be in my head for a few months – either because I'm working on something else or just because it's not fully formed yet. But once I start writing I can usually get the first draft done within two months. It always needs a lot of editing, but I've come to enjoy that part of it.
9) How did you come up with the title of your book?
Thinking of titles is the WORST part of this job. I hate it. When I was taken on by traditional publishers I hoped they'd choose the titles but they didn't – so every single title is all mine. How do I think of them? I tend to sit there and wail until something comes up. It's not a pretty sight!
10) Can you give us an insight into your characters?
I like to have characters that may seem strong on the outside but are vulnerable too. They always have to have a flaw – something that stops them from being the person they need to be, and from getting their happily-ever-after too soon. Plus characters with flaws are much more interesting than those who are perfect. Where's the fun in that?
A few years ago I did a counselling course, and learned a lot about how we become the people we are, and the processes we have to go to when we address our problems. I use that knowledge in my books, too. It's great to have a fully-fleshed character when you can see exactly why they do what they do – even if it drives you mad!
11) What process did you go through to get your book published?
Fix You was my first book, and it began as fan fiction story. I was contacted by an agent who asked me if I was interested in having the story published, and I agreed to try that out. Within about six months I'd been offered a deal in Brazil and in the UK, and since then it's been published in more than six languages and counting. I'm very happy I said yes to that first email!
12) What's next for you writing wise?
I have a new series this year – set in a small Californian beach town. I love the location and the characters so much that I can see myself writing a lot of books in this series. I'm also working on some Women's Fiction books too – which is exciting.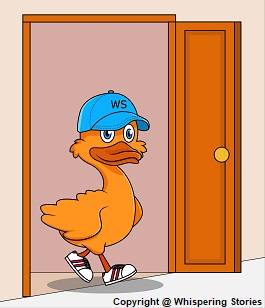 1) If you could have any super power for the day which would you choose?
Mind reading. I'm nosy that way!
Yes! I have a 3 year old black pug called Plato, and he's the ruler of our house. He always sits at my feet when I write – and snores loudly. Who could ask for anything more?
3) If you decided to write an autobiography of your life, what would you call it?
I Wasn't Expecting That.
4) Your book has been made into a feature film and you've been offered a cameo role, which part would you choose, or what would you be doing?
I'm an introvert at heart, so I'd like a bit part where I can be right at the edge of the scene. I'd love to watch a movie being made, but I'd hate to star in it!
5) Where is your favourite holiday destination?
Anywhere that's warm, with a lovely beach and a hot tub I can sit in at night. Plus the food has to be good too.
6) A baseball cap wearing, talking duck casually wanders into your room, what is the first thing he says to you?
'This house is quackers'. (and he'd be right!)
---
Author links







---
I would like to say a big thank you to Carrie Elks for sharing with us details of her writing life and for a wonderful interview.
The above links are affiliate links. I receive a very small percentage from each item you purchase via these link, which is at no extra cost to you. If you are thinking about purchasing the book, please think about using one of the links. All money received goes back into the blog and helps to keep it running. Thank you.