The Writing Life of: Jill Culiner
Jill Culiner
This week on 'The Writing Life of:' I am thrilled to be interviewing author Jill Culiner. Jill will be sharing with us detail of her writing life, telling us all about her latest book 'Sad Summer in Biarritz', which was released on 5th June 2017, and answering a few fun questions too.
So without further ado I'll hand you over to Jill. Post contains affiliate links.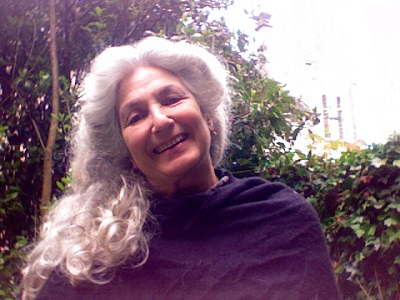 Born in New York, raised in Toronto, J. Arlene Culiner has lived in several cars, one closet, a Hungarian mud house, a Bavarian castle, a Turkish cave dwelling, in a haunted house on the English moors, in the Sahara desert, on a Greek island, in several French villages.
She has worked as a go-go girl, belly dancer, fortune teller, translator, newspaper deliverer, radio broadcaster, contemporary artist, photographer, actress and writer.
She now resides in a 400-year-old former inn/museum in a French village of no real interest. Much to everyone's dismay, she rescues dogs, cats, hedgehogs, and protects all other living creatures — especially spiders and snakes. Her wild (or wildlife) garden is a classified butterfly and bird reserve.
She writes romances as J. Arlene Culiner, mysteries and non-fiction as Jill Culiner.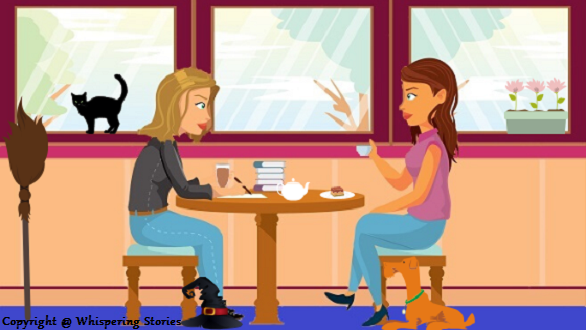 1) As a child what did you want to do when you grew up?
I wanted to be a princess, of course.
2) Who were your favourite childhood authors?
Well, that answer depends on age. At one point, I loved Edward Eager's Magic by the Lake — I must have read it a hundred times. It let me hope there was quite another world available, one with magic adventures, and quite different from my own humdrum life of school, family squabbles, keeping my room tidy, and not being allowed to have a horse or a dog.
Then, later, there were the Trixie Belden books; they had me believing that there were mysteries to be solved and much excitement, even in small places. And then, there were all those other books — adult books, the ones we children weren't to read. Those books were in my parent's library, and whenever they were out, I'd sneak in and read. And what wonderful books they were too: Renaissance Art, classics, contemporary novels with murders, odd people, cannibals, back streets and lost souls. They were great fun.
3) At what point in your life did you realise you wanted to be a writer?
When I wrote my first book at age eleven. I'll never know how awful it was: my mother dumped the whole manuscript in the rubbish when I was away one summer.
4) How did you go about following that dream?
As an adult, I wrote around eight books that were rejected (I can see why). I call that my apprenticeship time. Then, suddenly, publishers started accepting what I wrote. Of course, there were many rejection letters, and many letters that were never answered, but persistence does pay off.
5) What is your writing day like? Do you aim for a certain amount of pages or words before you stop for the day?
No, I don't force myself. I just write at those moments (or years) when I have a story I feel passionate about, and I have to get it down. But I can go for very long periods without writing, which is just fine, because I 'm doing so many other things.
I'm a contemporary artist, a photographer, I occasionally work as an actress and baby-boomer model. But, most of my time is spent on music. Although I'm only an amateur, I play in three orchestras, one local band, and a chamber group. What instruments? Oboe, English horn, baroque oboe, oboe da caccia, flute, piccolo, recorder, and tuba.
6) Did you ever consider writing under a pseudonym?
I use Jill Culiner for my mysteries and history books. For romances — contemporary romance and romantic suspense, I use J. Arlene Culiner.
7) Do you have any strange habits before starting, or whilst in the midst of writing?
I don't think so. Or, perhaps they're so strange, I don't even know of them.
Actually, some people might find it strange that I work in a closet. In the winter months, we've been living just outside Paris in a place so tiny, the only quiet place I can find for my table, chair, computer, microphone, and chaotic piles of paper, is a closet without a window. Thus, I spend much of my life as a closet writer.
Our two dogs and two cats also think the closet is a great place, so we're all piled in there like sardines in a can.
8) Do you write longhand, typewriter, or on a computer?
On a computer when at home. When travelling and doing research, I use a notebook and an old fashioned ink pen. I am sometimes in tricky places, and no one steals pens and notebooks these days.
9) How many books have you written? Do you have any unpublished work?
I have had two mysteries published (Death by Slanderous Tongue and Sad Summer in Biarritz) four romances (Felicity's Power, A Swan's Sweet Song, The Turkish Affair, and All About Charming Alice), one photography book (Sans s'abolir pourtant), plus one award-winning history book (Finding Home in the Footsteps of the Jewish Fusgeyers). And, of course, I have many drafts and unpublished manuscripts in every nook and cranny, and two newly finished non-fiction manuscripts that are looking for a publisher.
10) Are you a plotter or a pantser?
I plan. The characters are alive in my head; the story is in there, just waiting to be written down.
11) Do you read all the reviews left for your book(s)?
Yes, I do read the reviews, and I find them interesting. I can't — and don't — expect everyone to like what I write. What is annoying, however, is when a negative review is written by someone who hasn't understood a book's irony, social criticism, or even the vocabulary.
These days, authors are too often expected to write to a tried and set formula; if we don't, some readers are confused because they simply don't adventure outside a certain genre, thus they have no literary experience.
Concerning your latest book: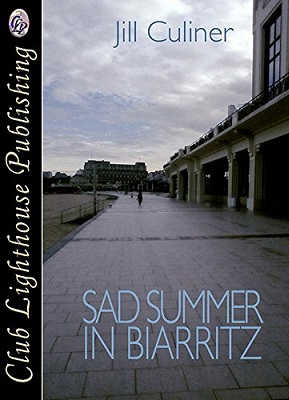 A Sad Summer in Biarritz
Author – Jill Culiner
Publisher – Club Lighthouse Pub
Pages – 200
Release Date – 5th June 2017
ISBN 13 – 978-1547205813
Format – ebook, paperback

I have now started my new life with its positive dynamic; by recording all details, I'll see a pattern emerge. One day — perhaps in the very near future — I'll peruse these notes with pleasure. One day. When I'm secure in love, in my own home, in happiness.
The narrator, a Canadian woman, hopes to change her life by moving to Biarritz. Having escaped a devastating relationship with the mentally unstable Dominique, she is determined to make new friends and find the perfect mate. But in this summer resort frequented by couples and families, available singles are lonely people, too often embittered by romantic failure. And if the young artist Vinnie has promised entry into local society, he remains an illusive figure.
When Vinnie's body surfaces at the Pointe des Fous new rumours circulate. Had he really been a fortune hunter, a seducer and blackmailer, or just a gentle, over-sensitive man, a loser in love and friendship? The police have concluded his death was accidental, but doesn't everything point to murder? Or is the narrator over-reacting? Perhaps loneliness and isolation have made her suspicious, for love is as unattainable as ever, and threatening letters from Dominique are arriving with increasing frequency.
Sad Summer in Biarritz, is a mystery, a story of the desperately lonely search for love, and a satirical portrait of French nouveau riche society in the 1980s.

12) How long did it take you to get from the idea's stage to your date of publication?
Years. It was an idea I had, and that I've worked at constantly, moving it around, working out the mystery, refining the characters. Only recently, did it come together.
13) How did you come up with the names for your characters?
Strangely enough, they just seem to appear.
14) Can you give us an insight into your main character(s) life?, What makes them tick?
Actually, I've had two new releases. The first is a mystery.
The main character in my mystery, Sad Summer in Biarritz, is a woman who, escaping her dangerous former lover, comes to a resort town in southern France. She is, of course, hoping to find new love and make friends, but resorts can be lonely places, and many of the men — and women — she meets are difficult, embittered. Only friendship with Vinnie, a young artist she met on the train, holds promise; but when Vinnie's body is discovered at the base of a cliff, she is convinced he was murdered, and sets out to discover who killed him.
My second new release, is the audiobook version of my romance, Felicity's Power. In this, my hero and heroine, Felicity and Marek, come face to face forty years after their romance ended. And now Felicity is determined to show Marek that love can be even more wonderful the second time around.
I did my own narrating — I have worked as a storyteller, I talk about French village life on Sound Cloud (see link below), I've also been a radio broadcaster, an actress (www.vimeo.com) — so I thought narrating my own books would be an exciting experience.
15) Which was your hardest scene to write?
I honestly can't think of one scene that was particularly hard. I find writing a very hard thing to do. Each book takes a long time to sometimes ten years. And, not only is there a story to tell in a convincing way, I try to polish each sentence, each paragraph, each description, each atmosphere. I know that it's no longer the fashion, but I do want to create works with their own rhythm, and their own refined sound.
16) How did you come up with the title of your book?
Sad Summer in Biarritz? Easy. My main character was in Biarritz for the summer: she is destined to be disappointed.
Felicity's Power? Easy. My heroine's name is Felicity Power.
17) Did you get a family member/friend to read your work before sending to the publishers?
This is a big problem. I'm writing in the dark. I live in France: my partner Bernard and the other people around me don't know enough English to read what I write. However, I do have one friend, a musician, Jeanne Livingstone, who lives some 200 kilometres away, and she, fortunately, does read the manuscripts I send her.
18) What process did you go through to get your book published?
The usual process. I send manuscripts or sample chapters out to publishers and then just hold my breath. I don't self-publish. I know I wouldn't be any good at endless promotion.
19) What did you do once you had written the final word in your book?
Start all over again, examining each word, each sentence, each idea.
20) What's next for you, writing-wise?
I'm not certain. A romance? A mystery? I'll wait and see.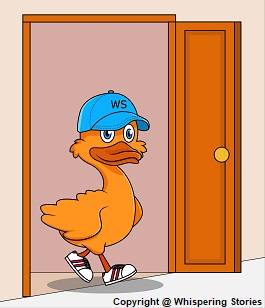 1) What's your favourite food?
Wonderful, warm freshly- baked, yeasty bread with salty butter.
2) If you had a box of crayons and you could only choose one, which colour would you choose?
Yellow.
3) What movie could you watch over and over again?
I haven't been to see a movie in many, many years. I don't own a television either. I know I sound like a purist, but I do prefer the images in my head to be my own.
4) What would be the top song on your playlist?
Buxtehude's Alleluia. Here's the link to this brilliant piece of music performed to perfection on period instruments: Youtube
5) If you won millions on the lottery, what would be your first purchase?
Frankly, I can't think of a thing. We live very simply. Oh, all right. Perhaps I'd go out and buy some really good thermal underwear.
6) A talking duck walks into your room wearing a baseball cap and sunglasses, whats the first thing he says to you?
It happens all the time, actually. And he always says, "Eh up."
You can find out more about Jill Culiner by visiting the website/social media sites below.
www.j-arleneculiner.over-blog.com
www.j-arleneculiner.com
www.jill-culiner.com
Goodreads
Facebook
I would like to say a big thank you to Jill Culiner for sharing with us details of her writing life, and for a wonderful interview.