The Writing Life of: A.P. Martin
A.P. Martin
This week on 'The Writing Life of:' I am thrilled to be interviewing author A.P. Martin. A.P. Martin will be sharing with us detail of his writing life, telling us all about his latest book 'Spy Trap', which was released on 6th October 2017, and answering a few fun questions too. Post contains affiliate links.
So without further ado I'll hand you over to A.P. Martin.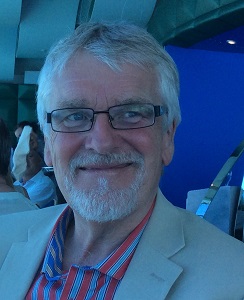 I hail from the North of England and, since taking early retirement from my academic post, I've really enjoyed immersing myself in reading and writing. Essentially, I read purely for pleasure, and my single goal in writing is to produce books that people will thoroughly enjoy as a 'cracking story.'
My first two novels are historical fiction, a genre which, in my view, almost always benefits from a close connection to something that actually happened. The inspiration for my first two books, Codename Lazarus and Spy Trap, came from little known, but truly incredible events from the Second World War. It gave me huge pleasure to adapt the courageous actions of two unsung heroes, into what, I hope, readers have experienced as exciting thrillers.
My third novel, the soon to be published Sentence of Death, represents an exciting new direction for me. It's a crime thriller, set on Tyneside in the summer of 2016. Strangely, the basic framework for this book also comes from a real event in Gateshead at that time. I've always been a bit of a fan of crime fiction, and I do hope that readers of this book will agree that I've created an original plot for their entertainment.
Currently, I'm beginning work on my fourth book, for which I have returned to the more familiar territory of the Second World War. As yet untitled, it will once again take a virtually unknown, but extremely important story of bravery, and try to adapt it into a thrilling adventure story.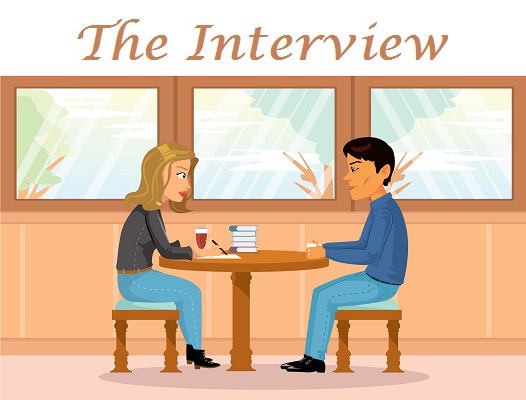 1) As a child what did you want to do when you grew up?
As I think back, I don't remember ever really wanting to do a particular job, like a train driver or a policeman. I know this may sound a bit daft, but my earliest memory is that I wanted to be a hero.
It didn't matter what kind of hero. Any old hero would do. I suppose that's what comes of having an older brother and being brought up on a diet of World War Two comics and films, tv series like Ivanhoe, Robin Hood, William Tell etc and, of course, space heroes like Dan Dare! Even when I got a bit older, I was a sucker for The Saint, Danger Man and all those more modern hero types.
2) Who were your favourite childhood authors?
It's a bit embarrassing to admit, but I wasn't a great reader of children's fiction at all. I was probably far too busy outside playing football and cricket, or generally trying to re-enact scenes from the latest episode of my heroes of the small screen. Don't get me wrong, I always enjoyed school and was pretty good at it, but it was only when I got into my teens that I started reading for pleasure. By that time, it was Ian Fleming, Dennis Wheatley, Helen MacInnes, Alistair Maclean, Conan Doyle and Agatha Christie ( my mum loved whodunnits).
The only children's fiction I really know, comes from reading with my daughter, when she was little.
3) At what point in your life did you realise you wanted to be a writer?
That's a hard one. As a career academic, words were very much my stock in trade throughout my working life and I co-wrote some non fiction books and wrote many articles for academic journals. When I retired, I finally had the time to give in to an urge I'd had for a few years. I just wanted to see whether or not I could write fiction. But it was only when I came across the amazing story of the wartime agent Eric Roberts, from which my first book Codename Lazarus is adapted, that I knew I had the subject matter to inspire me to try to write a novel.
4) How did you go about following that dream?
I'm not sure I'd ever describe it as a dream. It was just something I wanted to see if I could do. However, even though I certainly made lots of mistakes, I really enjoyed the business of writing my first book.
Like most new authors, I set off, all bright eyed and bushy tailed, to find an agent and a publisher. Again like most of us, in the end I realised that self publishing was the only way to go. In my view, it's much better than messing about with a vanity publisher, or even one of the so called 'partnership publishers.' Without doubt, I would encourage any budding author to give self publishing a go.
5) What is your writing day like? Do you aim for a certain amount of pages or words before you stop for the day?
I'm not very disciplined at all. I suppose I'm fortunate, in that I don't have to write to deadlines, or anything like that. I tend to write when I have the urge, but I never try to force it, when I've nothing worth saying – something which happens all too frequently, I'm afraid.
My first book took about two years to write, whereas my third, which is still at the editing stage, took barely three months. When the mood is good, it's amazing how much a person can write in a day!
6) Did you ever consider writing under a pseudonym?
Not for my first two books. My third, however, will be in a different genre and I did contemplate publishing it under a different name. I wouldn't want people who liked either of my spy stories to buy it and think they'd be getting the same kind of thing. In the end, I decided that it will be my work, so I should take responsibility for it. So, it will have my name on it.
7) Do you have any strange habits before starting, or whilst in the midst of writing?
Well, I'm not like Victor Hugo who, it is rumoured, cured any writer's block by writing with no clothes on! I'm sure my wife might say that, whether writing or not, I have some habits she'd rather I didn't have. From my perspective, I think I just disappear into my office, for an hour or two, and get on with it. I suppose it's what I do between cups of coffee.
8) Do you write longhand, typewriter, or on a computer?
I make research notes longhand, but I've always typed my books from page one. I experimented with an iPad, because I thought I could write whilst sitting on an easy chair. I quickly returned to my desk and now always use a Chromebook – my antique laptop used to take so long to boot up, it drove me mad!
9) How many books have you written? Do you have any unpublished work?
I've written two books which are published, both spy stories from World War Two and both adapted from little known, but fascinating true stories. I've also written a contemporary thriller, but that is still at the editing stage. With luck, it should appear in a month or so.
The only other thing I have lurking on my computer is a half written book, largely inspired by the UK's Brexit vote. It's part autobiographical and I found the process of writing it quite therapeutic. I think there's a good chance that it will never see the light of day, but who knows? It could be an interesting Kindle Short!
10) Are you a plotter or a pantser?
Can I say a bit of both? I certainly don't have a fully worked out plot, when I start the process of writing.
With my two spy stories, I had the beginning and the end, before I started to write. However, in both cases, exactly how the characters finally got from page one to the last page did emerge, and change many times, during the writing. I like to write this way and think that good characters kind of direct the plot, by suggesting what they would do, or say in such and such a situation.
So, my writing's not random, but neither is it totally plotted from start to finish. A pantsplotter, perhaps?
11) Do you read all the reviews left for your book(s)?
Yes, I do. But I don't check for reviews that often, so it can be a week or two, before I see the latest one. I think that if someone takes the trouble to say what they think about my book, whether it's complimentary or not, I should at least consider what they have to say. And, actually, I did take some constructive criticism of my first book into account, when writing the second.
I'm sure that those readers and reviewers who have made good and well argued observations have helped me to become a better writer. Having said that, when someone gives an unfair review eg in which they say something that's actually incorrect about my book, it's very frustrating not to discuss it with them. But I do think that is best.
Concerning your latest book: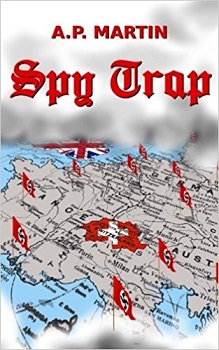 Spy Trap
Author – A.P. Martin
Publisher – Createspace
Pages – 318
Released – 6th October 2017
ISBN-13 – 978-1977833983
Format – ebook, paperback

'There's a fellow who will soon have some rather important documents that we need to get back to Britain safely. How would you fancy the job of making sure he gets there with them?' Bill Blake is a spy at the end of his tether. He just wants to go home, wherever that is now.
Despite his genuine reservations, he's forced to accept one final mission to earn his ticket back to Britain. However, what should have been a straightforward 'babysitting' job becomes much more difficult and dangerous with the rapid Fall of France and the effective surrounding of Switzerland by hostile Axis forces.
Blake finds himself trapped in the neutral, but threatened Alpine Republic with an ex Naval Gunnery Officer who is in possession of plans and blueprints vital to Britain's ability to defend herself. An instant mutual antipathy between the two men complicates matters as they grapple with the frequent necessity to alter their escape plans, the ever present risk of betrayal and a relentless pursuit by German Military Intelligence.
Adapted from little known true events, Spy Trap takes the reader on their epic struggle to deliver to Britain the ability to produce a weapon which would be vital to her survival and ultimate victory.
12) How long did it take you to get from the idea's stage to your date of publication?
This would be Spy Trap, my second spy novel. Actually, it took a really long time to get the right focus for the book, because I started off wanting to write about something totally different. Both of my books have been adapted from real events and, unfortunately, I couldn't see a viable story in my chosen topic. However, while I was researching that, I came across another amazing story, which proved to be a great subject for the book.
Once I had that, the book itself took about a year to write and get out. All told, maybe fifteen months, or so.
13) How did you come up with the names for your characters?
I have to admit that I'm hopeless with names. Not a clue. I just use the first name that comes into my head. It's often pointed out to me, during editing, that I've used more than one name for the same character, or even the same name for more than one character.
Thank goodness I have a great person who edits my books and tidies up all that mess!
14) Can you give us an insight into your main character(s) life?, What makes them tick?
In Spy Trap, Bill Blake is a professional spy who is, to use modern terminology, on the verge of burnout. He's given a mission he doesn't want and about which he is very resentful.
Stephen Milton is a more balanced character, but is also angry that he is not trusted to get vital documents back to Britain, without Blake acting as his chaperone.
Both would rather work alone, but somehow they have to find a way of working together, in order to fulfil what should have been an easy mission, but which, in fact, turns out to be anything but.
15) Which was your hardest scene to write?
The one that springs to mind is actually in my first book, when I wrote a sex/love scene. Let's just say it wasn't my finest moment as an author. I console myself with the thought that I'm not the only person who finds such scenes really hard to write. If anyone can offer me any advice on this topic, I'd be glad to hear from you.
16) How did you come up with the title of your book?
It's got to be short, got to give potential readers some idea what it's about, it should have a good chance of appearing in book searches and, preferably, it should not have been used before.
In the case of 'Spy Trap', it was pretty easy. With this title, the book kind of 'does what it says on the tin.' At least, I hope so!
17) Did you get a family member/friend to read your work before sending to the publishers?
I don't let anyone read my novels until I have finished them, at least in first draft. I do have a particular person who tends to be my first reader. She's a fully qualified and experienced teacher of English and takes enormous time and trouble to go through my drafts with a fine tooth comb. Experience has taught me that it's vital to have another, trusted person's viewpoint on a draft manuscript. So, my work goes through several edits, writes and rewrites, until we are both happy to show it to other people for 'reader's comments', before it is finally published. It's no exaggeration to say that the final work is very much a team effort and, as a self published author, I'm extremely fortunate to have such a team around me.
18) What process did you go through to get your book published?
Spy Trap is self published on Amazon and Createspace. I supplied a file to someone who formatted it correctly and set it all up for me to upload to Kindle and Createspace. They also made a great job of the cover. It never ceases to amaze me how many gifted and helpful people there are out there.
19) What did you do once you had written the final word in your book?
I already had an idea for a crime thriller, which was bursting to get out onto paper. So, I started writing again!
20) What's next for you, writing-wise?
I have to organise the publication of my thriller 'Sentence of Death', probably in March or April and I have already started my fourth book. I've returned to the World War Two adventure/spy genre, with what I think is another incredible, but little known true story, from which I hope to adapt a cracking good read. My aim is simply to produce enjoyable fiction. My books won't change anybody's life. However, if my readers finish one of my books and say, 'Well, I really enjoyed that. A great story!', then I'm delighted.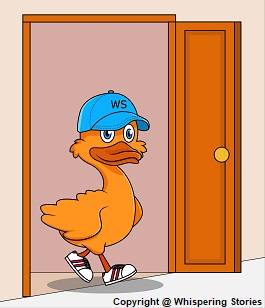 1) What's your favourite food?
I'm not just saying this, because it's expected or diplomatic. I really mean it. Anything cooked by my wife. She's an incredibly inventive and skilled cook. I count myself blessed to sit down to wonderful, healthy food every single day.
2) If you had a box of crayons and you could only choose one, which colour would you choose?
Black – I can't draw for toffee, so I'd have to use it to write!
3) What movie could you watch over and over again?
Bridge On The River Kwai. It's a marvellous film and covers so many issues of universal relevance. The acting is absolutely top drawer and I suppose that it shows how I've finally moved on from my boyhood obsession with heroes!
4) What would be the top song on your playlist?
Nez Percé by Wally – a progressive rock band from Harrogate that were around in the 1970s. It's a lovely mixture of country, folk and prog rock and it deals with an ecological theme. What's not to like?
5) If you won millions, what would be your first purchase?
Two first class airline tickets to Australia – it's a wonderful place and I'd love to spend more time there. Oh, and I'd love the experience of walking up those stairs to the posh part on the airplane!
6) A talking duck walks into your room wearing a baseball cap and sunglasses, whats the first thing he says to you?
I think it would have to be "What's up Doc?" because I am a Doctor of Philosophy.
You can find out more about A.P. Martin by visiting the website/social media sites below.
I would like to say a big thank you to A.P. Martin for sharing with us details of his writing life, and for a wonderful interview.