The Writing Life of: Paula Wilkes
Paula Wilkes
This week on 'The Writing Life of:' I am thrilled to be interviewing author Paula Wilkes. Paula Wilkes will be sharing with us detail of her writing life, telling us all about her latest book 'Maisie – The Early Years', which was released on 30th November 2017, and answering a few fun questions too.
So without further ado I'll hand you over to Paula. Post contain affiliate links.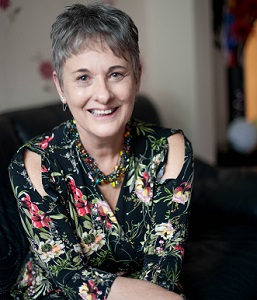 Paula Wilkes lives in Somerset and has been married for 39 years, with 2 grown up sons and 4 Granddaughters. She was born in Crewkerne and now lives a few miles away in Yeovil, she loves the fact that within a 20 mile radius you can either be in the middle of a forest or on the beach.
After spending over 20 years as a Senior Financial Manager with a major bank, she is now retired and spends her time writing and enjoying her family.
Her first children's book 'Annie and the Butterfly Fairies ' was released on 30 November 2016. The inspiration for this book came from her oldest Granddaughter Annie, who asked for a book featuring herself as part of her Christmas wish. Paula's first novel 'Maisie – The Early Years' is being released by Olympia Publishers on 30 November 2017 and is aimed at 14 – 100 year olds. The sequel to this 'Maisie – The Later Years' will be ready for release early 2018.
Paula's second children's book, is being released by Austin Macauley Publishers on 30 November 2017, 'Tilly and Ted' and is the first in a series of three, these bedtime stories are aimed at children between 3 – 6 years old. This first book takes the child with Tilly and her magical Teddy Bear (Ted) on an adventure with 'The Hedgehog Family' within all of Paula's children's books there is always a moral thread which helps to educate children on how to enjoy and love nature without causing any harm.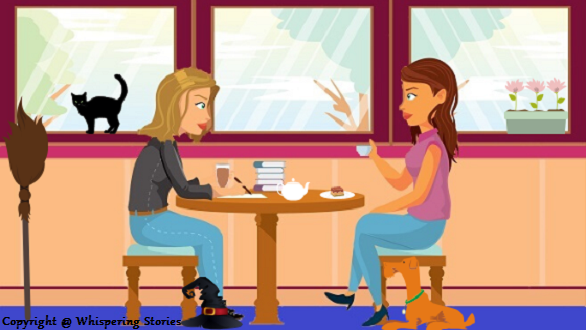 1) As a child what did you want to do when you grew up?
I wanted to join the Royal Navy. I was about to attend my final interview when I met my husband and suddenly my plans changed. We have now been married for 40 years so I think that I made the right decision.
2) Who were your favourite childhood authors?
Enid Blyton – The Magic Faraway Tree is my favourite book.
3) At what point in your life did you realise you wanted to be a writer?
When my eldest granddaughter asked for a story featuring herself on her Christmas list.
4) How did you go about following that dream?
I was determined to write the story for her and just sat and wrote it. When it was finished I thought that it was quite a good story and sent it off to Austin Macaulay who, thank goodness, wanted to publish it.
5) What is your writing day like? Do you aim for a certain amount of pages or words before you stop for the day?
I try to write a chapter every time I sit down to write which is normally twice a week.
6) Did you ever consider writing under a pseudonym?
I have considered writing under a pseudonym as a few of my husband's male friends think that it isn't fair that I have written two children's books and one 14+ girl book but nothing for them.
They would like me to try to write a horror style book, if I do this I would prefer to write under a pseudonym.
7) Do you have any strange habits before starting, or whilst in the midst of writing?
I need to have a fragrance candle burning as this seems to help with my thought process.
8) Do you write longhand, typewriter, or on a computer?
Always on the computer. Although I always have a notebook with me and if anything catches my attention I jot it down.
9) How many books have you written? Do you have any unpublished work?
I have written three books, Annie and The Butterfly Fairies, Tilly and Ted –The Hedgehog Family Adventure and Maisie – The Early Years. I have been lucky in the fact that the books that I have submitted have been accepted.
10) Are you a plotter or a pantser?
I am a pantser. I have a rough idea of a plot but mostly just let my thoughts flow.
11) Do you read all the reviews left for your book(s)?
At present I haven't received any negative responses to my books. However, I am on the short story writer's panel for My Weekly and I have had negative feedback on a story recently. I believe that any comments should be viewed in a constructive way and work on that theory.
Concerning your latest book: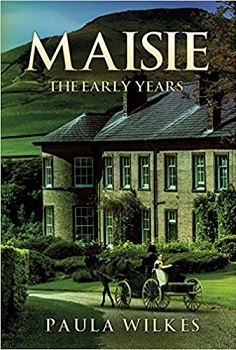 Maisie – The Early Years
Author – Paula Wilkes
Publisher – Olympia Publishers
Pages – 168
Release Date – 30th November 2017
ISBN 13 – 978-1788300339
Format – paperback

When Maisie and her three little sisters were hidden in the cubby hole under the stairs by their mother, they didn't realise that this would be the last time that they would see her alive.
After the brutal murder of their mother by their drunken father they were forced to live with their uncaring and violent Nana, who through greed for money, first sold the three little sisters and later Maisie.
After being saved by a mysterious tall man in black, Maisie's life becomes one long roller coaster of finding happiness, only to have it snatched cruelly away by her vicious and unforgiving Nana. Can the mysterious man save her again?

12) How long did it take you to get from the idea's stage to your date of publication?
Approximately 1 year, mostly due to the schedule of my publisher.
13) How did you come up with the names for your characters?
I tried to find good old fashioned names and Maisie fitted the bill.
14) Can you give us an insight into your main character(s) life?, What makes them tick?
Maisie has had a hard life starting off from her mother's murder and then being treated badly by her nana. Her life is a roller coaster of ups and downs. But she has a strong character and knows that everything will come right in the end.
15) Which was your hardest scene to write?
I think the scene when she was cruelly kidnapped and taken away from the life that she had built for herself at Wilton Park was the hardest for me.
16) How did you come up with the title of your book?
I wanted to be able to write a full life history of my main character and Maisie – The Early Years will be followed by Maisie – The Later Years.
17) Did you get a family member/friend to read your work before sending to the publishers?
Yes. My Mother who is an avid reader read the book. She is now badgering me to finish Maisie: The Later Years, as she wants to find out what happens to her.
18) What process did you go through to get your book published?
I literally just sent the first three chapters to Olympia Publishers who agree that they would like to see the completed novel. When the book was finished I submitted the whole work and they confirmed that they would like to publish.
19) What did you do once you had written the final word in your book?
I felt a little bereft and knew that I needed to finish her life story.
20) What's next for you, writing-wise?
I am at present working on Maisie – The Later Years and another book called 'Without You'. I like to work on two books at once and then if writers block hits I can move to the other book.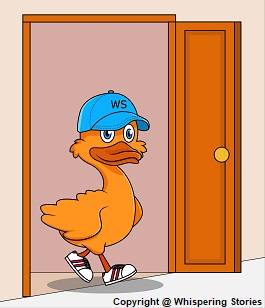 1) What's your favourite food?
A well-cooked tender steak.
2) If you had a box of crayons and you could only choose one, which colour would you choose?
Blue I find this a very calming colour.
3) What movie could you watch over and over again?
Mary Poppins such a feel good film.
4) What would be the top song on your playlist?
Your Smile by Beth Nelson-Chapman, this reminds me of my late father.
5) If you won millions on the lottery, what would be your first purchase?
Bonds to ensure my grandchildren's future
6) A talking duck walks into your room wearing a baseball cap and sunglasses, what's the first thing he says to you?
'Don't call me Donald!!!'
I would like to say a big thank you to Paula Wilkes for sharing with us details of her writing life, and for a wonderful interview.