A Winter's Tale by Carrie Elks – Book Review
A Winter's Tale by Carrie Elks – Book Review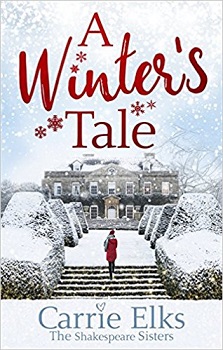 A Winter's Tale
The Shakespeare Sisters Book Two
Author – Carrie Elks
Publisher – Piatkus
Pages – 368
Released – 30th November 2017
ISBN-13 – 978-0349415574
Format – ebook, paperback
Reviewer – Stacey
I received a free copy of this book
Post contains affiliate links
Christmas comes just once a year . . . but true love lasts a lifetime
Struggling film student Kitty Shakespeare is as bad at interviews as she is talented at making films. She's given herself until the end of the year to score an internship in LA, otherwise it'll be back to London with her tail between her legs. Unfortunately the only job offer on the table is as nanny to major producer Everett Klein's son, Jonas. It's not exactly the career she'd hoped for, but if she can get this right, then surely he'll take a moment to look at her work. However, what Kitty hasn't allowed for is Everett's sexy-as-hell brother, Adam – and love at first sight this is not.
Adam Klein may be sexy, but he's also gruff, rude and completely impossible. All he wants to do hole up in his cabin and hide from the brother who destroyed his life. If only he could find it easier to ignore the way Kitty makes his heart race . . .
As Christmas approaches, Kitty and Adam realise that although the course of true love never does run smooth, just maybe, it's more interesting that way…
Review
Kitty Shakespeare is a film student looking for an internship. After another disastrous interview, this time for producer Everett Klein's company, she believes that she won't be getting the job. Upon receiving a surprise phone call from Everett's wife, Mia, her hopes are re-ignited, but they are soon dampened again when Mia is calling to offer Kitty the job of Nanny to her son Jonas.
With no other offers coming in Kitty agrees, which is how she finds herself heading to Cutler's Gap, West Virginia a few weeks before Christmas. Unfortunately, travelling via the mountain pass, she hits a deer, her car refuses to start again, her phone isn't working and no-one is around. She is also wearing unsuitable clothing for being stuck in the snow.
Adam Klein is the brother of Everett and is staying at Cutler's gap, in a cabin by the lake. The brothers don't see eye to eye and tensions are at boiling point between them. So when Adam is the one who ends up rescuing Kitty he takes an instant dislike to her as she is Everett's employee.
Adam, though realises that Kitty isn't like Everett's other employees, but can he make amends and will she accept his apology after his rude, obnoxious behaviour towards her? Perhaps a puppy might help!!
A Winter's Tale is the second book in The Shakespeare Sisters series, the first, Summer's Lease I reviewed earlier in the year and loved it, so I couldn't wait to get started on book two.
I absolutely love this book. From the start I was intrigued by Kitty. She is a delightful character and it's lovely to see a ballsy woman who won't take any rubbish from a man, even if he is god damn sexy.
Adam Klein has a tough exterior, but is a complete and utter softy at heart. He has trouble with trusting people and pushes people away to stop himself getting hurt.
From the moment that Kitty and Adam meet you sense that there is a spark between them, so I eagerly awaited their rendezvous.
The plot, scenery, character development and the descriptiveness all took me to a gorgeous cold snowy place far, far away from rainy Manchester, UK. This is a book that I could visualise perfectly.
This is a definite must read for anyone who loves romance/chick lit books. It is simply captivating, filled with drama and lots of passion. I now can't wait to read book three.
Reviewed by Stacey

---
About the Author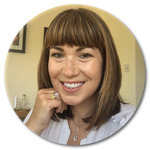 Carrie Elks lives near London, England and writes contemporary romance with a dash of intrigue. She loves to travel and meet new people, and has lived in the USA and Switzerland as well as the UK.
An avid social networker, she tries to limit her Facebook and Twitter time to stolen moments between writing chapters. When she isn't reading or writing, she can usually be found baking, drinking wine or working out how to combine the two.







---