The Writing Life of: Tom Trott
Tom Trott

This week on 'The Writing Life of:' I am thrilled to be interviewing author Tom Trott. Tom Trott will be sharing with us detail of his writing life, telling us all about his latest book 'The Benevolent Dictator', which was released on 1st July 2018, and answering a few fun questions too.
So without further ado I'll hand you over to Tom Trott. Post contains affiliate links.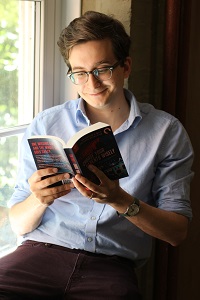 Tom Trott was born in Brighton. He first started writing at Junior School, where he and a group of friends devised and performed comedy plays for school assemblies, much to the amusement of their fellow pupils.
Since leaving school and growing up to be a big boy, Tom Trott has written a short comedy play that was performed at the Theatre Royal Brighton in May 2014 as part of the Brighton Festival; he has written Daye's Work, a television pilot for the local Brighton channel, and he has won the Empire Award (thriller category) in the 2015 New York Screenplay Contest. He is the proverbial Brighton rock, and currently lives in the city with his wife.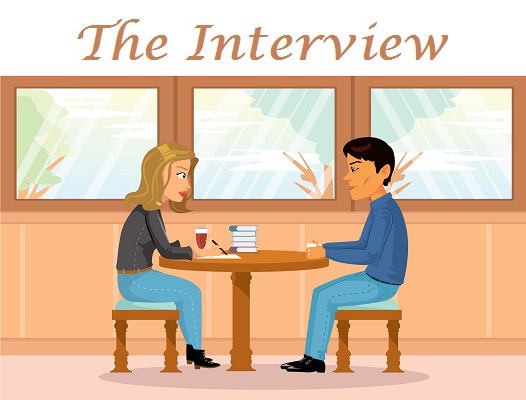 1) As a child what did you want to do when you grew up?
When I was very young I wanted to be a train driver, and then an astronaut; but from teenage on what I wanted to be changed a lot: first I wanted to be an actor, then a film director, then a screenwriter, and finally an author.
I knew I wanted to be a storyteller, it just took me a lot of time to work out what my role should be and in what medium. Even now I find myself attracted to other mediums, and I hope to be able to explore telling stories in other forms. I have always admired polymaths from Oscar Wilde to Alex Garland who have straddled multiple mediums.
2) Who were your favourite childhood authors?
I was a big fan of Hergé's Tintin books as a child and always enjoyed those type of adventure stories. Jules Verne was another favourite. And from there I moved onto J. K. Rowling, Tolkien, and Philip Pullman, anything that took my imagination to another world.
3) At what point in your life did you realise you wanted to be a writer?
I realised I wanted to be a writer quite late, when I was about 21. And I didn't realise I wanted to be an author until I was 25.
4) How did you go about following that dream?
I had already written the story for my first novel, You Can't Make Old Friends, as a screenplay, because that was the medium I had trained in. So I set about turning what was effectively the world's most detailed plan into a novel. It only took me three months, and another month later I published it.
When I look back I'm stunned by how little I knew, but being naïve meant I wasn't plagued by a self-doubt that would have otherwise convinced me my book wasn't worthy of publication.
5) What is your writing day like? Do you aim for a certain amount of pages or words before you stop for the day?
No, I do what I can when I can. I have a day job (like so many writers) so it's very much a case of snatching small moments of time and making the most of them.
6) Did you ever consider writing under a pseudonym?
I did, but I'm too indecisive and knew that whatever I picked I wouldn't be happy with by the time I published my next book. I used a shorter version of my name (Tom, not Thomas) so it is at least different to the name on my passport.
7) Do you have any strange habits before starting, or whilst in the midst of writing?
One thing I do is watch five minutes of a certain film that helps me get into the right tone. For my detective novels it's normally Chinatown, for The Benevolent Dictator it was Adam Curtis's documentaries Hypernormalisation and Bitter Lake. When you're snatching moments to write you don't have time to work yourself into it naturally, you have take shortcuts.
8) Do you write longhand, typewriter, or on a computer?
Always on a computer. I've grown up writing in that non-linear style and if I couldn't go back a paragraph and add or remove something or swap the order of a sequence I would go insane. I guess in many ways I'm drafting and re-drafting at the same time, the idea of having to know the exact order of every conversation before you type it terrifies me, so I could never use a typewriter. If I did I'd have to make handwritten notes first, but I'm a lefty, so I smudge everything by hand.
9) How many books have you written? Do you have any unpublished work?
I have written three self-published books. As well as an unproduced screenplay that is also available in paperback. I've written a short play and TV pilot that were performed and produced.
I did try writing a spy novel about a year before I succeeded with You Can't Make Old Friends. Again I was converting a screenplay I had written but I just couldn't get it to work. It was such a disheartening experience that it put me off attempting a novel again for a whole year.
10) Are you a plotter or a pantser?
Very much a plotter. I think it comes from the screenplay tradition where you're taught to plan meticulously, and where stories are often sold just on spec. Also, because I have so little time, the idea of getting tens of thousands of words into a novel and finding it doesn't work would destroy my resolve. By plotting carefully (by which I only mean writing a four or five line paragraph for each 3000 word chapter) I can effectively write the entire novel in my head and know it works before I write a single sentence. Of course things still change a lot as I write.
I've heard other writers describe pantsing as like driving at night where you can only see a short section of road ahead in the lights. I hate that idea. When you're in the middle of a novel you often feel like you're lost in a blizzard, with no idea which direction you're heading. By plotting I know I have a rope line to follow.
11) Do you read all the reviews left for your book(s)?
Of course I read them all! And of course I get negative and subjective comments. (My favourite 1 star review being simply "Not my order".) The only fool-proof strategy to deal with negative comments is to make sure you're happy with the book before you publish it. That way the comments don't sting, because they only sting when they're true.
I've had quite an usual experience with my second book, Choose Your Parents Wisely, where almost everyone who had read and enjoyed my first book liked it even more, whereas many who came to it first disliked it. This made me realise how much I had built it on the foundations of the first novel, enhancing it for fans, but confusing those who came to it without that knowledge. This resulted in my book with the worst Amazon review average being the one that readers always tell me they like the most. It just goes to show how subjective people's responses are.
Concerning your latest book: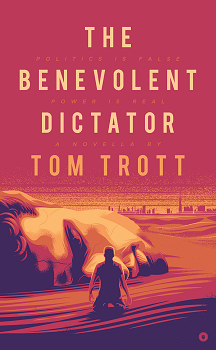 The Benevolent Dictator
Author – Tom Trott
Publisher – Createspace
Pages – 187
Release Date – 1st July 2018
ISBN 13 – 978-1717096814
Format – ebook, paperback, audio

Ben longs to be prime minister one day. But with no political connections, he is about to crash out of a Masters degree with no future ahead. So when by chance he becomes fast friends with a young Arab prince, and is offered a job in his government, he jumps at the chance to get on the political ladder.
Amal dreads the throne. And with Ben's help he wants to reform his country, steering it onto a path towards democracy. But with the king's health failing, revolutionaries in the streets, and terrorism threatening everyone, the country is ready to tear itself apart.
Alone in a hostile land, Ben must help Amal weigh what is best against what is right, making decisions that will risk his country, his family, and his life.

12) How long did it take you to get from the idea's stage to your date of publication?
Quite some time, I'm not sure exactly buy probably a year and a half. When I'm stuck in the middle of writing a book and starting to feel despondent is always when I have a great idea for the next one. Of course, I have to ignore it and plough on with the one I'm writing, which does at least give it plenty of time to grow in my subconscious.
13) How did you come up with the names for your characters?
With the two principle characters of The Benevolent Dictator I actually used two different approaches. For the narrator, Ben Hollow, I recycled a name I had used in something unpublished. I loved the symbolism of the name Hollow, and how it suggested the idea of seeing the book through his eyes. For the title character, Amal, I trawled through Arabic names until I found one with a meaning I felt was appropriate, in this case "hope". It's actually a female name, so I had to explain that away in the book because I didn't want to give up good symbolism.
For the rest of the characters I used this approach and chose names that represented how others saw them, or their true nature.
14) Can you give us an insight into your main character(s) life?, What makes them tick?
Ben is super-keen and interested in politics, and so wants to be in government but worries he will just be another ordinary person. Amal is a prince, but he has no desire for power and instead wants to be just another ordinary person. Both Ben and Amal are desperate for a future different to the one they see ahead of them. When they meet they see what they want in each other, whether or not it's really there, and that's what sets the story rolling.
15) Which was your hardest scene to write?
The hardest scene to write was probably the first arrival in Amal's country of Argolis, as I had to find so many details that were not needed in my imagination, but needed on paper.
16) How did you come up with the title of your book?
Titles are always a big problem for me. With my first two books I took one title from a song and another from a quote, but with The Benevolent Dictator the idea and the title seemed to arrive in my head simultaneously and therefore I can only say that my subconscious thought of the idea, and I have no idea where it got it from. I'm just glad it did.
17) Did you get a family member/friend to read your work before sending to the publishers?
Yes, my mother-in-law, my mother, and a work colleague all read it. They all have different tastes which provides a wide range of feedback. The only thing I'm looking for really is anything that doesn't make sense or gives the wrong impression. I'm not interested in suggestions or anything, because I've already drafted it at least three times by then.
18) What process did you go through to get your book published?
I work with a cover designer, but beyond that I do everything myself. Luckily I'm very tech-savvy so I can do all the typesetting in Microsoft Word before it becomes a PDF to upload to Createspace (my best tip to get this right is make sure to study the minute details of a professionally published book before you start). I then use Kindle Create to typeset the eBook version and upload it to KDP. This time I also produced the audiobook with a narrator before the book was published, so that all three (Paperback, Kindle, and Audio) would be published in the same week.
If people are uncertain I would recommend writing in Word, then import it into Kindle Create and upload to KDP (with a good cover), worry about Paperbacks and Audio later, the vast majority of your sales will be eBooks anyway.
19) What did you do once you had written the final word in your book?
Nothing exciting, I probably saved the file, shut my laptop and went about my day.
20) What's next for you, writing-wise?
I'm working on the third in my detective series, I'm already two-thirds in.  I'm not revealing the title yet but the initials are I.N.G.A. and the clue is The Two Jakes. No one has figured it out yet, if they do I might put their name in the book! After that I'm going to do something as different again as The Benevolent Dictator is to my detective books, and it's going to be something really fun.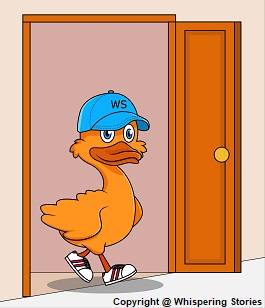 1) What's your favourite food?
That's difficult, because I love most food, but I'd say you can't beat a good roast dinner.
2) If you had a box of crayons and you could only choose one, which colour would you choose?
Blue. But if you asked me again tomorrow I'll probably say something different.
3) What movie could you watch over and over again?
Rear Window. I watch it about once every six months!
4) What would be the top song on your playlist?
I've Got You Under My Skin sung by Frank Sinatra, it's perfect in every way.
5) If you won millions, what would be your first purchase?
A house. Then probably an Eames chair for writing in.
6) A talking duck walks into your room wearing a baseball cap and sunglasses, what's the first thing he says to you?
"What the f*ck are you doing in my chair?"
You can find out more about Tom Trott by visiting the website/social media sites below.
www.tomtrott.com
@tjtrott
Facebook
Goodreads
I would like to say a big thank you to Tom Trott for sharing with us details of his writing life, and for a wonderful interview.