337 by M Jonathan Lee – Book Review
337 by M Jonathan Lee – Book Review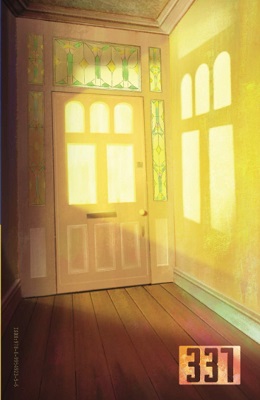 337
Author – M Jonathan Lee
Publisher – Hideway Fall
Pages – 384
Released – 30th November 2020
ISBN-13 – 978-0995492356
Format – ebook, paperback
Review by – Clive
Rating – 5 Stars
I received a free copy of this book.
This post contains affiliate links.


337 follows the life of Samuel Darte whose mother vanished when he was in his teens.
It was his brother, Tom who found her wedding ring on the kitchen table along with the note. While their father pays the price of his mother s disappearance, Sam learns that his long-estranged Gramma is living out her last days in a nursing home nearby.
Keen to learn about what really happened that day and realising the importance of how little time there is, he visits her to finally get the truth. Soon it'll be too late and the family secrets will be lost forever. Reduced to ashes. But in a story like this, nothing is as it seems.

Firstly, thank you very much to M Jonathan Lee and his publishers for sending Whispering Stories a hardback copy of 337. That is always a treat but on this occasion it was even more interesting because the rear cover has an inverted copy of the front so the title 337 becomes the author's surname, LEE. It is also a book that you can read from either end but I'll leave it to you to purchase it to work out how that happens. (Please note the double-ended upside-down opening for this book is available in books ordered in hard copy from UK booksellers only.)
So, novelty presentation aside, is it a good book? Yes it is. 337 is a tale of family tragedy told in the first person by Sam and describes how much hurt we can inflict on those closest to us.
M Jonathan Lee has a lovely and easy writing style despite the dark nature of his plot which is revealed piecemeal throughout the book. His descriptions of Sam's single man living arrangements, including his working from home routines, seemed very realistic with some moments of humour within his fairly meaningless life. From experience I can confirm that his descriptions of visits to the nursing home are absolutely spot on, from the awkwardness of sitting on someone's bed to long hours spent expecting someone's breath to be their last. Clearly the author or someone close to him has been through that testing experience.
I won't give away too much of the story but the author uses a wonderful touch as he describes how the brothers show tremendous strength of character to finally cope with their memories and to move on with their lives.
There was a little twist at the end but that wasn't what 337 is really about. 337 is about breaking families and rebuilding them as well as they can be. I have awarded five stars.
Book Reviewer – Clive
---
Purchase online from:
---
About the Author

M Jonathan Lee is a nationally shortlisted author who was born Yorkshire where he still lives today with his wife, children and dog, Alfie.
His debut novel, The Radio was shortlisted for The Novel Prize 2012. He has spoken in schools, colleges, prisons and universities about creative writing and storytelling and appeared at various literary festivals including Sheffield's Off the Shelf and Doncaster's Turn the Page festival.
His second novel, The Page was released in February 2015.
His much anticipated third novel, A Tiny Feeling of Fear was released in September 2015 and tells the story of a character struggling with mental illness. All profits from this novel are donated to charity to raise awareness of mental health issues. This was accompanied by the short film, Hidden which was directed by Simon Gamble.
In 2016, he signed for boutique publishers, Hideaway Fall and his fourth novel Broken Branches was released in July 2017, winning book of the month in Candis magazine for September.
He is a tireless campaigner for mental health awareness and writes his own column regularly for the Huffington Post. He has recently written for the Big Issue and spoken at length about his own personal struggle on the BBC and Radio Talk Europe.
His fifth book, the critically acclaimed Drift Stumble Fall was released in Spring 2018 and his latest book 337 is to be released in November 2020.




---
What did you think of 337? Share your thoughts in the comment section below!
---
The above links are affiliate links. I receive a very small percentage from each item you purchase via these link, which is at no extra cost to you. If you are thinking about purchasing the book, please think about using one of the links. All money received goes back into the blog and helps to keep it running. Thank you.
Like us on Facebook – Tweet us on Twitter – Pin us on Pinterest