Alice: The Wanderland Chronicles by J.M. Sullivan – Book Review
Alice: The Wanderland Chronicles by J.M. Sullivan – Book Review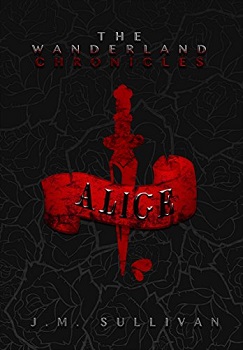 Alice: The Wanderland Chronicles
Author – J.M. Sullivan
Publisher – Pen Name Pub
Pages – 360
Released – 16th May 2017
ISBN-13 – 978-1941541524
Format – ebook, paperback
Reviewer – Nia
I received a free copy of this book
Post Contains Affiliate Links
ALWAYS PROTECT YOUR QUEEN
Ever since the outbreak of the Plague, life hasn't been easy, and for seventeen-year-old Alice Carroll, it just got worse. Her sister, Dinah, has contracted the 'un-deadly' Momerath Virus and without a cure, will soon be worse than dead. She'll be momerath.
Alice must leave the safety of the Sector and venture into Momerath Territory to find the antidote – if it exists. Chasing a rumor about a mysterious doctor with the cure, Alice falls down the rabbit hole into Wanderland, where ravenous momerath aren't the only danger lurking.
Review
Even though there are many out there, this is the first Alice in Wonderland retelling I've read. It was a good choice though, because it combines Alice with flesh eating zombies.
The biggest Alice references here were the character names, with some shared traits with their Wonderland counterparts but the story itself didn't stick painfully close to the original, the author made this story her own and it was glorious! Alice herself is a little bit lacking self awareness but I loved the take on the White Rabbit and the Mad Hatter. The world building is wonderful, in a post-apocalyptic Phoenix where the world is overrun by zombies that we don't call zombies.
I love the writing style and the action, there's plenty of emotion and gore to keep a reader hooked. I would classify this book as a YA, as long as we can all agree that a little bit of decapitation and dismemberment is still acceptable… it was the teen moony-eyes between Alice and a couple of age-appropriate boys that made it fall into the YA category for me. There's no romance in this book but as it seems like there's a sequel not too far behind, I foresee some hand holding and light smooching in the future.
It's the action and the gore that I stuck around for, both of which executed (heh, puns) very well. It wasn't too graphic but the tension was there and there was a real sense that any character could be at risk of being killed off.
I had the e-book copy of this title, but I'd put my money on this being an absolutely beautiful title to own in print. So much so, that I may put that money on buying myself a print copy in the future…
Personally, I'm hoping that the next book in the series is told from the perspective of another character so we get a wider view of this world the author has created.
Reviewed by Nia

---
About the Author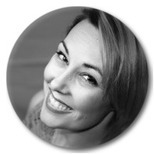 J.M. Sullivan is a Science Teacher by day, and an author by night. Although known to dabble in adulting, J.M. is a big kid at heart who still believes in true love, magic, and most of all, the power of coffee.
She is an author, pinner, and mommy. When not typing furiously into her laptop, you can find her at home, spending time with my husband and their children.
She love to read and watch movies, and of course, write!


---