Around the World in 80 Tales by Dave Tomlinson – Book Review
Around the World in 80 Tales by Dave Tomlinson – Book Review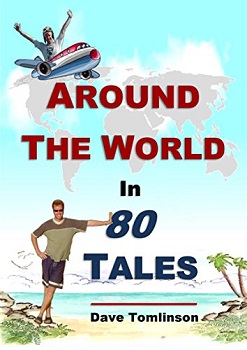 Around the World in 80 Tales
Author – Dave Tomlinson
Pages – 294
Released – 16th August 2016
Format – ebook
Reviewer – Theophila
I received a free copy of this book
Post Contains Affiliate Links
TRAVEL TURNED ME INTO A STORYTELLER
To travel the world is an amazing experience. I've spent years traveling alone along popular tourist trails and to remote travel destinations far beyond them. Each travel experience is an adventure and each adventure gives with a story to tell. Fascinating travel memoirs deserve to be shared so one day I decided that I'd write 80 of my best travel stories.
After leaving me speechless, my world travel then turned me into a storyteller!
I've found that adventure travel on a budget is a kaleidoscope of people, places, events, history, culture, food and fun. Through the pages of my travel book, I'll bring it all to life for you. The collection of short stories is fascinating, inspiring, amusing and amazing. Collectively, they are an insight into the wonderful highs and gritty realities of travelling the world on a budget.
Review
The opportunity to travel around the world, see different cultures and experience the beauty of nature is priceless, especially for those who love to travel.
In 'Around the World in 80 Tales' Dave Tomlinson, gives you eighty short stories that he has written about the different places he visited whilst backpacking around the world, as well as including some beautiful pictures that he took.
This is an adventure book that also gives you an insight into the life of a traveller, and the possible experiences you might encounter whilst abroad.
Dave shared his experience on each journey, as well as his different destinations. The stories are short but are certainly detailed, some are fascinating like the story of the "World's most dangerous road in Bolivia", and a crater restaurant decorated with bombs and missiles.
Some stories are also amusing, especially in the case of "Delhi belly", and the experience at Phonsavan where the water stopped running while he was taking a shower and there was soap all over his body.
While reading the first few pages of this book I wasn't really thrilled and, to be honest, I started to get a little bored, but as I continued I finally began to get into it, and started to enjoy it.
'Around the World in 80 Tales', is a really informative book that brings you closer to nature. With the added use of his pictures, the author has managed to capture different moments and this helped to give more life to his descriptions. It truly is a really interesting, eye opening book.
Reviewed by Theophila

---
About the Author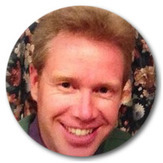 I'm originally from beautiful New Zealand and now live in Brisbane Australia. My passion is for travel, outdoor adventure and cultural understanding.
I've now explored over 50 countries across 5 continents of the world. Apart from photography, I have used my love of travel to create my website and write two books.
Travel Unravelled is a guide book for anyone wanting to travel the world on a budget and Around the World in 80 Tales is a collection of my unique experiences doing exactly that!




---