The Bad Girl by L. Donsky-Levine – Book Review
The Bad Girl by L. Donsky-Levine – Book Review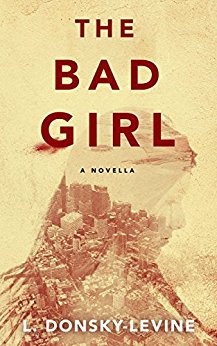 The Bad Girl
Author – L. Donsky-Levine
Publisher – Steel Wheel Publishing
Pages – 156
Release Date – 18th November 2015
ISBN-13 – 978-0996678704
Format – ebook, paperback
Reviewer – Abby
I received a free copy of this book
Post Contains Affiliate Links

1971. Riley Madison is always looking over her shoulder. And always running. From poverty, from abuse, from a childhood snuffed out by a junkie mother, and a violent past marginally kept at bay.
This twenty-two-year-old New Yorker lives in her less than perfect world where her only friend is a cat, and when not self-medicating with Twinkies, Oreos and cigarettes, she works at a Times Square sex emporium servicing anyone who can pay. Not because she wants to. But because she has to if she aims to stay one step ahead of the dangerous underworld that sees her as nothing more than prey. Prey whose internal armour is about to be tested in ways she never imagined when her life once again spirals out of control.
Survival in the animal world is a simple concept. Survival in the human world is not.

The Bad Girl is under 200 pages long, but it's one of the most intense novellas I have read. It packs an emotional punch, exploring the life of Riley Madison, a 22-year-old barely getting by in early 70s New York.
It's 1971 and the Big Apple is rife with crime. It's on the streets and down in the subway. We're introduced to an area called 'The Deuce', a stretch of block 'packed ear to ear' with illicit drugs, sex and violence.
In the midst of this seedy backdrop is Riley, the eponymous 'Bad Girl'. However, Donsky-Levine doesn't let us know much about her until chapter three, not even her name. Throwing a curveball from the very beginning, The Bad Girl actually begins from the viewpoint of Riley's cat, Samson.
Being a cat, Samson doesn't know names, referring to Riley as 'Girl', but Samson – being a cat – can sense her desperate sadness and fear. He's not sure why she feels this way, but he does all he can to comfort her. This relationship works both ways; Riley takes in strays, including Samson, and feeds local street cats, possibly seeing aspects of herself and her vulnerability in them, feeling compelled to help. It's just that no one is there to help her.
Samson can't protect her from everyday life. Getting on the subway in chapter two, she is attacked by a group of women. This is witnessed by a Vietnam war veteran named Fitz, who, like Samson, feels the need to look after Riley.
Chapter three and we finally discover Riley's name – although she is referred to as 'Cat Girl' first – and profession. She works in the sex trade. Identities don't mean much there. Donsky-Levine's description of Riley's workplace is raw, pragmatic and horrific. Riley mentally distances herself from the true horrors of her job by seeing it as 'what she had to do to survive'. It was a routine.
Things change when she's no longer able to work. No work equals no income, and no income means she is kicked out of her flat. With nowhere to go, we follow Riley as she gets more and more desperate, reaching particularly harrowing low points that are difficult to read:
'That's when the cry that had been clawing away at the edge of her throat like a wounded animal, broke free.'
Luckily for Riley there is a turning point in sight, as her good deed of helping local animals benefits her. She is taken in by Bennie Sadowski, a volunteer at the local animal shelter, who is revealed to be a survivor of the Holocaust. Here she starts to rebuild her life and her trust in men, as she happens to become reacquainted with Fitz (the war veteran from chapter two).
Bennie poignantly recognises a similarity in himself and Riley: 'Perhaps, my young friend… we are both broken. Ja? Perhaps there is a reason we have come together.'
This novel takes more twists and turns as it continues, with Donsky-Levine revealing more about Riley's past. It's fair to say her life is played out as an emotional rollercoaster, with the reader on board from the seat behind Riley.
It takes a deliberate while to get to know Riley, which builds suspense and maintains momentum throughout The Bad Girl. Donsky-Levine's descriptions of the bad side of New York are particularly vivid too. Ultimately, The Bad Girl is gripping and shocking, and I'd recommend reading through in as few sittings as possible.
Book reviewed by Abby
Purchase Links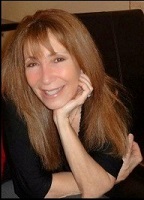 L. Donsky-Levine was born and raised in New York and where according to her mother, she was writing before she even walked, telling those stories with a twig in the dirt. But it would take a lifetime and the raising of a family first before that career as storyteller would come to fruition.
In her trademark witty and wise fashion, she loves to write across genres and about real women dealing with all the things life could possibly throw their way. The Bad Girl is her debut novella.
She currently lives in South Florida with her family, and when not writing she can be found tinkering around in the kitchen (just for fun), painting, taking long walks with her granddaughter, Cupcake, or online.
Author Links
www.ldonskylevine.com
@ldonskylevine
Facebook
Instagram
Pinterest
Goodreads