The Burgas Affair by Ellis Shuman – Book Review
The Burgas Affair by Ellis Shuman – Book Review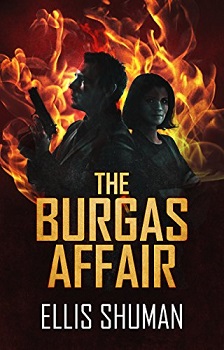 The Burgas Affair
Author – Ellis Shuman
Pages – 327
Released – 30th October 2017
Format – ebook
Reviewer – Clive
Rating – 3 Stars
I received a free copy of this book
Post contains affiliate links
She's an Israeli data analyst. He's a headstrong Bulgarian detective. Together they must track down those responsible for a horrific bombing.
In the wake of a deadly terrorist attack at Burgas Airport in Bulgaria, Israeli and Bulgarian intelligence agencies launch a joint investigation. Detective Boyko Stanchev on the police task force teams up with Ayala Navon, a young Israeli intelligence analyst on her first overseas assignment.
The two must establish whether the terrorists were assisted by a Bulgarian crime organization in laying the groundwork for the attack.
It should be a routine investigation, but shadows of the past keep interfering.
Boyko's interactions with a crime boss pursuing a vendetta against him threaten to throw him off track. Ayala's pursuit of the terrorists and their accomplices brings up painful memories of a family tragedy.
Boyko and Ayala form a shaky alliance, one that evolves into growing cooperation and affection as they desperately race against time to uncover who was behind the Burgas bombing.
The Burgas Affair is a fictional account of the aftermath of a very real terrorist attack. On July 18, 2012, a deadly explosive rocked a tourist bus at Burgas Airport, killing five Israelis and their Bulgarian bus driver. The terrorists responsible for this murderous attack have never been brought to justice.

I remember a book where the protagonists briefly travelled through Bulgaria but apart from that, I think this is the first that I have read which was set in that region.  The history and physical descriptions of the Standzha area were particularly interesting.
The book starts well. The initial incident drew me in and I enjoyed the early investigation, particularly the relationship and different views of the Israeli and Bulgarian investigators. At the time of reading I did not know that this section was based on true events but it seemed credible.
As the fictional storyline developed I found my interest waning.  The action became slower and less believable.  For two days my Grandson's Usborne Book of the First World War held a greater attraction.  I can see how the pairing of Boyko and Ayala could have produced an interesting mix but in reality would they work so close together whilst being isolated from the rest of their respective teams?
I am afraid that the romance left me cold; other that wanting to tell Ayala to get a dose of common sense and to walk away.
Bearing in mind that this story was based on a real, horrific and still unsolved crime I cannot help but wonder how the fictional part of The Burgas Affair will be viewed by the friends and relatives of the victims or indeed by many Bulgarians.
The action accelerated towards the end of the book but I was still not convinced as to how authentic it was. Also, Ellis Shuman may consider that he wrote a twist into the storyline but if that was his intention he needed to use more subtlety.
I appreciated this glimpse of Bulgaria but as a novel The Burgas Affair did not really excite me. I have awarded just three stars.
Reviewed by Clive
---
Purchase online from:
---
About the Author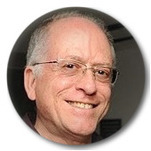 Ellis Shuman was born in Sioux City, Iowa, and immigrated to Israel as a teenager. He completed high school in Jerusalem and served for three years in the Israeli army's Nahal branch.
Along with his wife, Jodie, he was a founding member of Kibbutz Yahel in the Arava Valley in Israel's south. On the kibbutz he worked in agriculture, industry, tourism, the dairy barn, and served as the kibbutz's general secretary. After moving with his wife and three young children to Moshav Neve Ilan in the Judean Hills, Ellis received formal training in the hotel industry.
He worked in a variety of positions at the Neve Ilan Hotel and later was Food and Beverage Controller at the Jerusalem Hilton. He served as the moshav's general secretary during a period in which the community underwent major social changes. As a hobby, Ellis began writing on the Internet. He wrote extensively about life in Israel in his position as the Israeli Culture Guide at About.com. He designed and maintained websites for the Neve Ilan Hotel and for Indic–Independent Israeli Cinema.
For two years he was webmaster for Yazam, an international financial firm that provided support for technological start-ups. Ellis served for three years as Editor in Chief of Israel Insider, an online daily newsmagazine that developed new technologies as it posted the latest news and views, from and about Israel. Starting in 2004, Ellis began working in a marketing company servicing the online gaming industry. In the years 2009 – 2010, his job was relocated to Sofia, Bulgaria. During those years, Ellis and Jodie traveled extensively in Bulgaria as well as in the countries of the region. Today Ellis continues working at this job, based in Ramat Gan.




---