The Café at Seashell Cove by Karen Clarke – Book Review
The Café at Seashell Cove by Karen Clarke – Book Review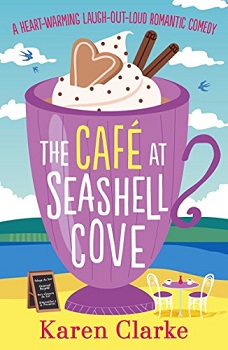 The Café at Seashell Cove
Author – Karen Clarke
Publisher – Bookouture
Pages – 319
Released – 15th March 2018
Format – ebook
Reviewer – Stacey
Rating – 4 Stars
I received a free copy of this book
Post contains affiliate links
Welcome to the Café at Seashell Cove, where you'll find irresistible home-baked cakes, smiling friendly faces – and maybe even a second chance at love…
When Cassie Maitland needs a holiday from her glamorous but stressful job in event management, she escapes home to gorgeous Seashell Cove, where her family's cosy café sits perched on the cliffs above sparkling waves and golden sand.
But a lot has changed while Cassie's been away: her parents have transformed their tired café into a welcoming haven, her friends Meg and Tilly have whole new lives, and old flame Danny's twinkling eyes and winning smile make Cassie feel even more flustered than they used to.
Keen to throw herself back into local life, Cassie starts to run themed events – including a not entirely successful cat-café day, complete with dozens of felines. Luckily Danny is always around to lend a helping hand, and Cassie soon begins to wonder if her life in London was really all she made it out to be…
Could a new start in Seashell Cove be exactly what Cassie needs?

Cassandra (Cassie) Maitland, has returned to her family home in Seashell Cove for a short break, well that is what she has told her parents. The truth is, she has been fired from her high flying executive job in event managements and had to give up her home in London. She can't face telling her parents what really has happened as they are so proud of what she has achieved.
Knowing that the company she worked for won't give her a reference, she decides to try and organise some events of her own, and her parents own the local café by the beach so her first idea is to spruce the place up a bit and put it on the 'map'. However, Cassie hasn't been home for a long time, and she soon realises that the café is very well-known and liked. People even have to queue for a table. Getting herself back in a job is going to be harder than she thought.
The Café at Seashell Cove is an amusing, light-hearted read, but one with a poignant message running through it.
Cassie is a lovely character, if a bit self-centred and full on sometimes, but to me this added to her character. Her family are all wonderful secondary characters, especially her Eco Warrior Nan, and her clutter-free lifestyle! Plus, her old best friends, Meg and Tilly and ex-boy crush Danny who is quite the looker.
Karen Clarke's writing had a natural flow to it, and she certainly knows how to write scenes to make you laugh-out-loud, including actual jokes!
Seashell Cove seems like a lovely carefree place. A place to holiday in, somewhere you can sit by the beach and watch the waves, or grab a bite to eat in the lovely café owned by a remarkable husband and wife.
This is one of those books that once you open the pages, you are transported into the fictional world and held there, letting the real world melt away into the background.
The Café at Seashell Cove is a fabulous book to curl up with, or to take to the beach. I would definitely recommend this book to others and I do wonder if we will meet Cassie again in the future?
Reviewed by Stacey
---
Purchase online from:
---
About the Author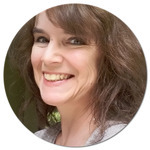 Karen Clarke writes romantic comedy novels. Her BEACHSIDE series is set in the fictional seaside town of Shipley and features recurring characters, but each book can be read as a standalone. She is currently working on a new, three-book series set in Devon- the first, The Café at Seashell Cove is out March 15th 2018. Karen has also written three romcoms with a paranormal twist, all available to download.
When she's not working on her novels, Karen writes short stories for women's magazines and has had over three hundred published globally. Some of them can be read in her short story collection 'BEHIND CLOSED DOORS…and other Tales with a Twist'
Karen lives in Buckinghamshire with her husband and three grown-up children.





---